Nothing special just wanted to post so you can see what the avg break of this stuff looks like. All these cards going on ebay tonight 1 day 99 cent auctions. Thanks for the look.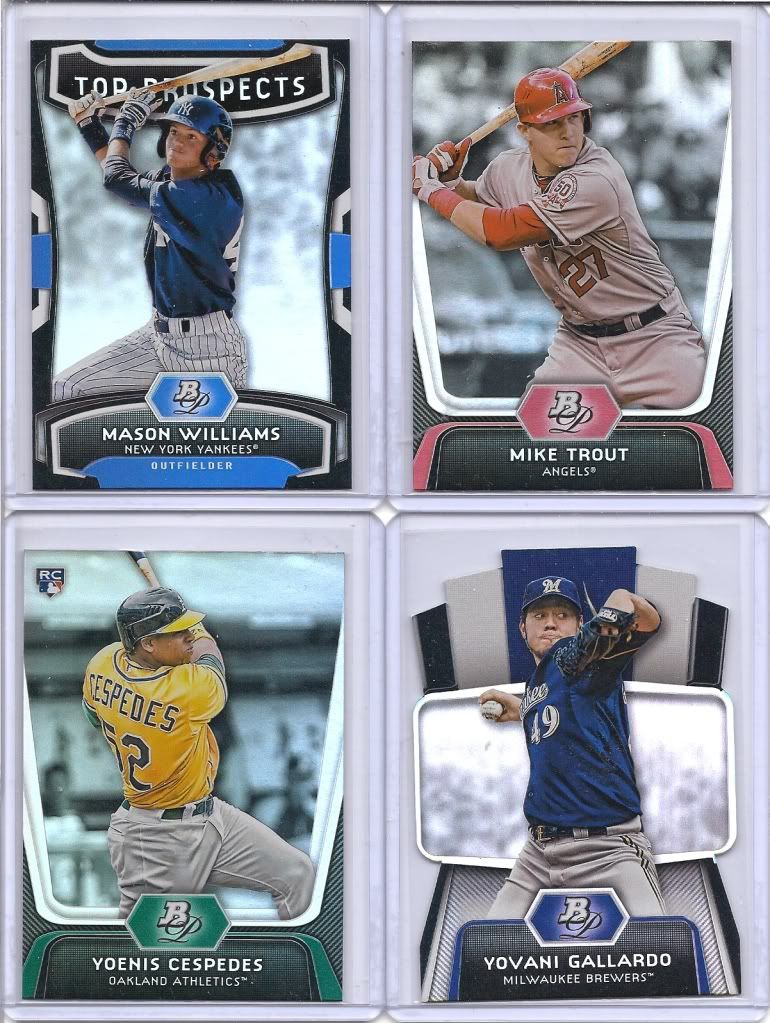 Plus hit a Zimmerman Gold and Jesus Montero Rc not pictured
__________________
Sblez aka Scott
Knicks are back!
Always LOOKing for ELI Manning Autos
PM ME ABOUT ANDREW LUCK CARDS!!!