Went to my first coin show this morning with low expectations due to my experiences at comic and card conventions where you can typically get anything the dealers are selling at much better prices online. I made a list of what I was interested in beforehand, and went to both eBay and Provident to see what a good price would be for the items I wanted. Well I came away from the coin show with 2 out of 3 of the items I most wanted, and a LOWER prices than I've found anywhere online! I can't wait to go again next month!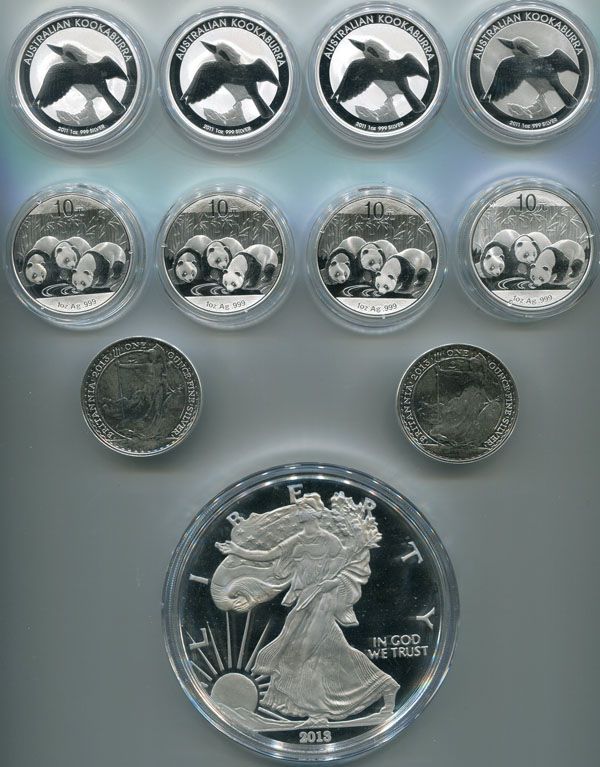 (4) 2011 Kookaburras (They had 6, and I kinda regret not buying the last 2)
(4) 2013 Pandas
(2) 2013 Britannias
4 oz. Silver Eagle Knockoff Round (Nice price and comes in a display box)
The only thing I was looking for I couldn't find was a 2011 Lunar Rabbit. But that's a little pricy for an ounce of silver anyway, so meh.