Quote:
Originally Posted by
Perna Studios
Artist Tony Perna will be giving out the following cards at his table (P23).
Classic Mythology II P3 Thor promo drawn by artist Richard Pace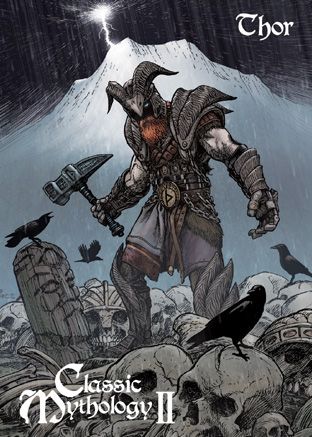 Classic Fairy Tales SP1 Red Riding Hood drawn by artist Juri H. Chinchilla
Now that the Canada Fan Expo convention is over, we have limited quantities of Classic Mythology II P3 & Classic Fairy Tales SP1 promo cards left over to offer to people that could not attend the show. –
We are asking $5.00 for both promos (this includes worldwide postage, packaging materials, etc..). You will receive both promos cards. We can accept Paypal payments or payment by mail. Please send Paypal payments to tmontana@sympatico.ca
- Please type your mailing address in the note section with your Paypal payment as well.
Only one of each promo per household/person. Offer expires September 16th 2013.
If you would like to send payment by mail, please contact us.