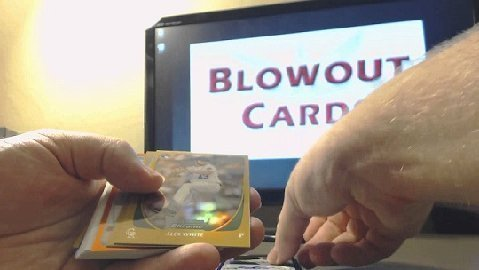 Blowout Cards Online Breaker Discounts!
If you're a Video Box/Case Breaker or Group Breaker on any of the online video platforms, Blowout Cards would like to offer you special
DISCOUNTED
pricing on Boxes & CASES ! Hundreds of Breakers have taken advantage of our discounted prices over the years and we'd like to work with you!
- YouTube
- UStream
- Breakers TV
- Other venues
To receive your discount, simply e-mail
Chris@Blowoutcards.com
with the following:
1) List of products you'd like to purchase (minimum $350 order)
2) Current Blowoutcards.com website pricing
That's it!
Once we hear from you, we'll research our cost and will get back to you right away with our special Blowout Cards DISCOUNTED price!
If you're going to break online, then why not receive a discount on your wax! It's a win/win for everyone!


Need a Shout out on Twitter to over 10,000+ Followers?
Purchase your wax from us. Then mention @Blowoutcards in your tweet and we'll retweet you to get the word out!