I won an NHL auction from MeiGray earlier this month and today it arrived: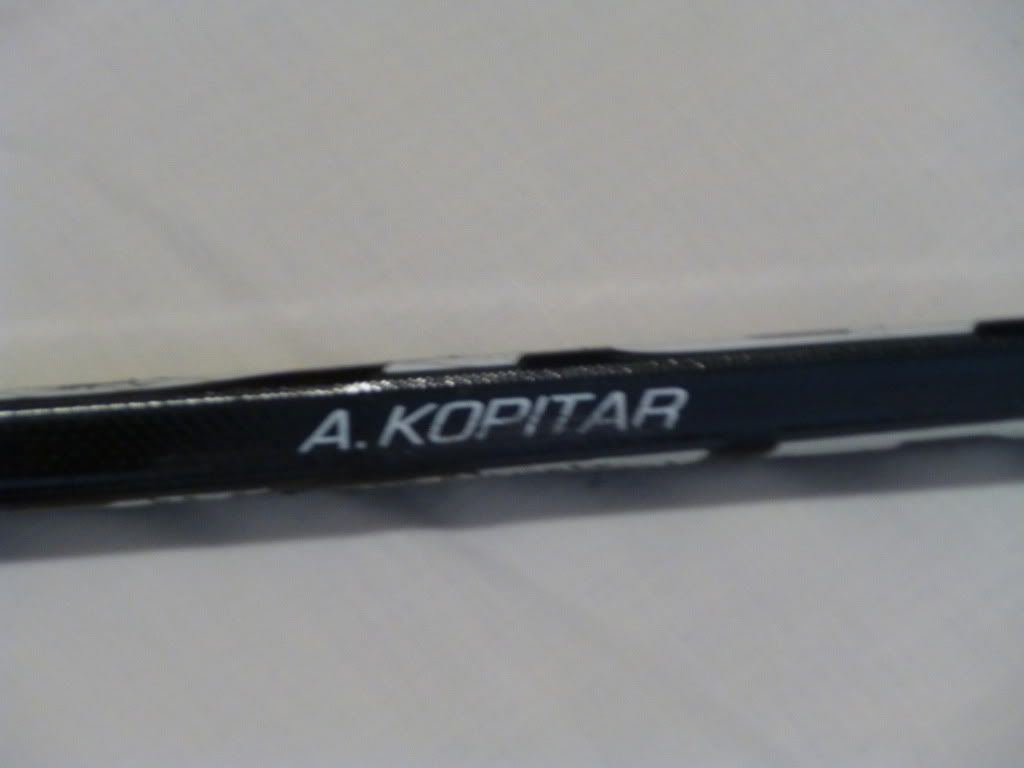 A stick used for Game 4 during the Stanley Cup Finals! I had to win a dueling bidding war to attain this prized piece, but still cost less than a case of most cards, so hey I'll take it. I am thrilled now to add a special game used stick to go with my rookie game worn jersey. It's been a fun last few months with these pickups. Thanks.
__________________
I collect KAT's and Kopitar's...
...
2017 Goal: 2 Players => Only Singles => Efficient Collecting and Spending =? Can it be done