Lone retail pack 09 Americana - Movie Poster hit!!
---
Went to Target a bit ago and found a single pack of Americana in the .99 cent box. Like the set so I grabbed it. Found a Marlon Brando On The Waterfront Movie Posters relic inside! Card is #'d 87/500 and is a one color tannish swatch. It has a dinged up corner unfortunately
. Still a cool piece! I have bought numerous retail packs of this with no luck in the past. Card is NFT since it's damaged.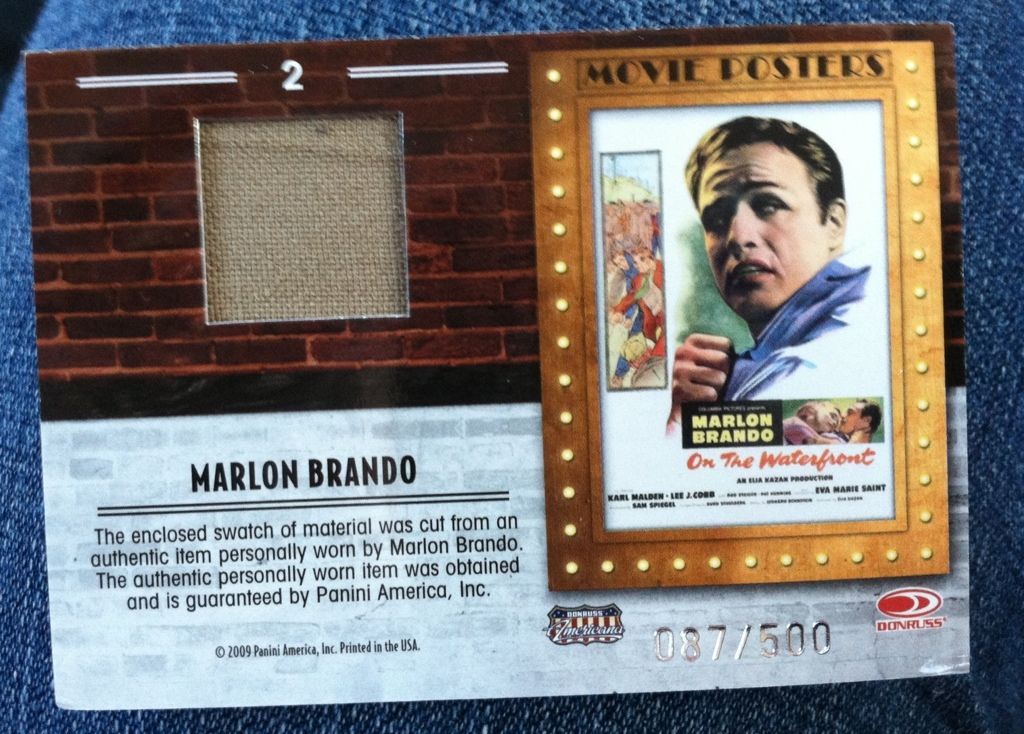 Thanks for the look,
Heather
__________________
Always looking for Base, Inserts, RC, GU, Autos:
Danny Granger (Pacers NBA)
James Casey (Eagles NFL, formerly Texans)
Steelers - past and present, Ward, Bettis, Roethlisberger, Miller