FT: Marvel Stuff That Has Come Out of the Closet
---
I was organizing my new closet, and came across these suckers that I got from my days as a comic collector/geek. I think the uncut sheet is from the 1990 set. The hologram was given to dealers as a purchasing incentive. I'd be looking for either baseball, hockey or football relics or autos in return. PM me if you are interested. Thanks!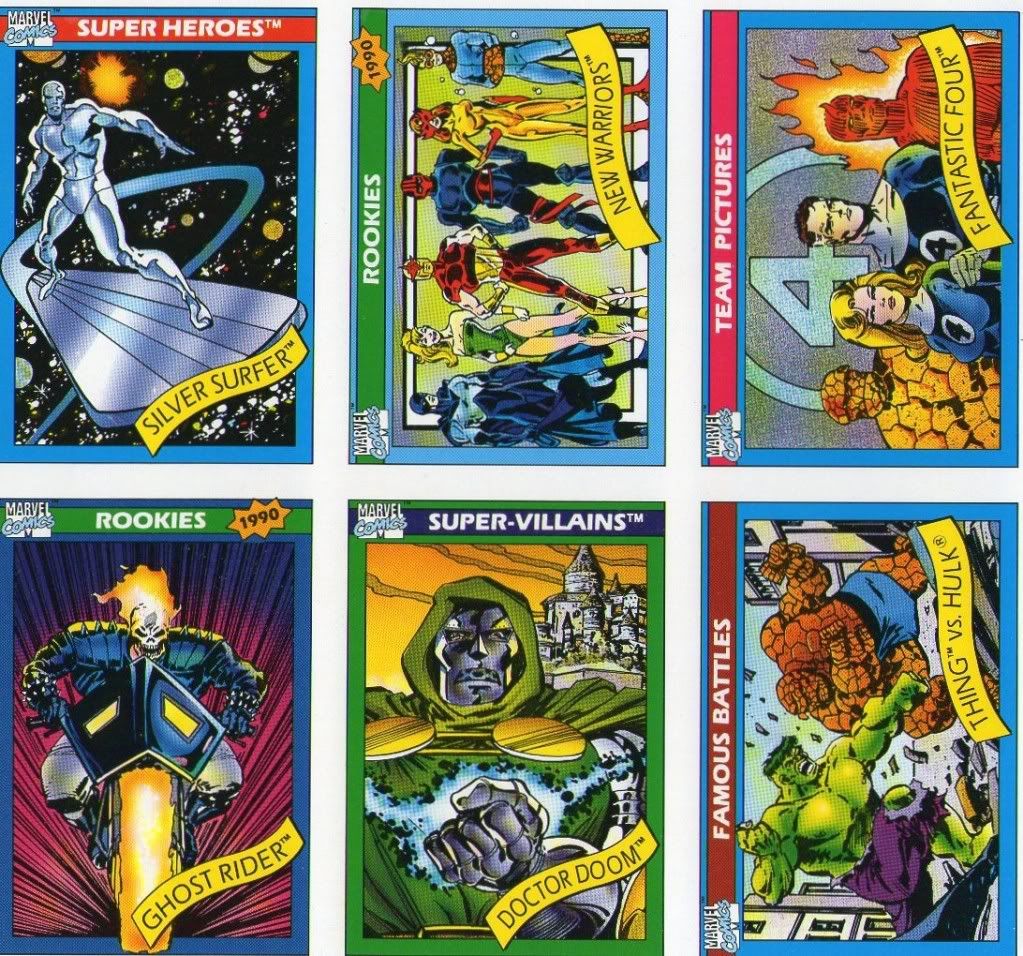 __________________
Looking for A&G sized minis and Topps Olympic relics, pins, etc. for my daughter and refractors for my son
Favorite teams: Kings, Angels, Broncos, Packers, Steelers, Celtics, Globetrotters
NEVER drink granny's peach tea.