So I got this for my son back in 2009 as a gift and at the time I thought I over payed at $17 but he got it signed in person and Im just wondering do you guys think a card is worth less if it is signed in person or more? Im not selling it and he isnt gonna let it go its just a question Im curious to hear answers on.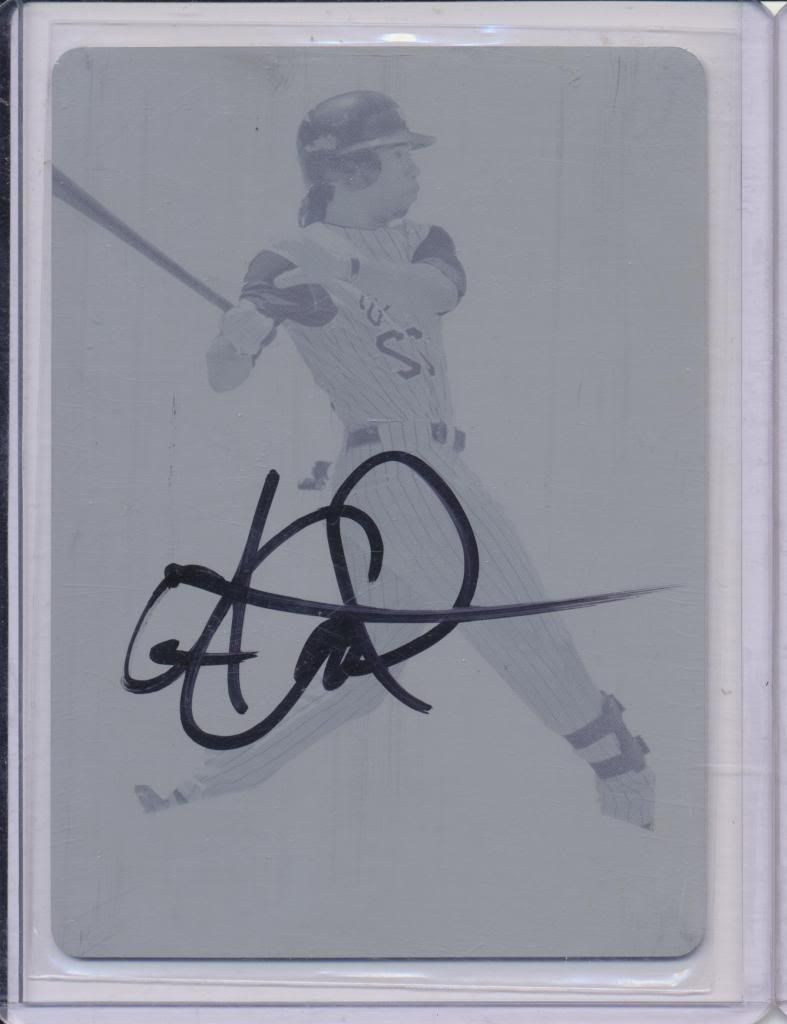 It is a 2009 Bowman Sterling Andrew Mccutchen rookie printing plate
Thanks for all input!
Cutch is a very cool person he held a camp 2 years back and Keeg won the farthest traveled award. Also snapped this and got it signed in person.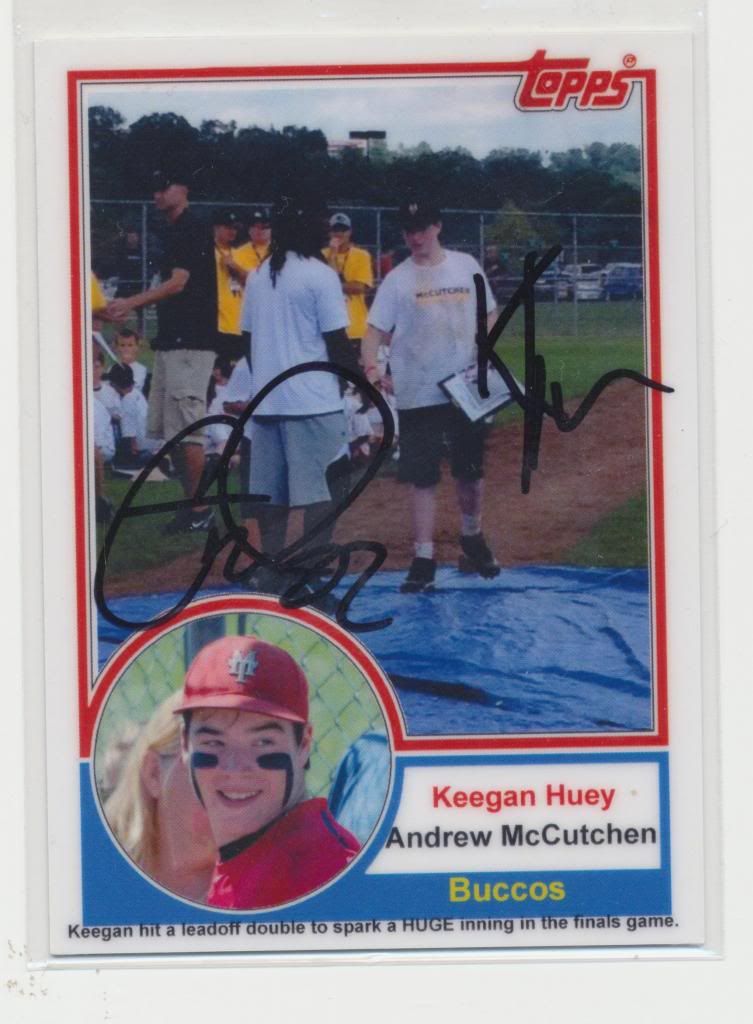 Thanks again!
(Note this is Keeg's sig now, He was disapointed in the one on the card. Probably one of the worst he's done and we dont know how to remove it safely)