Allen & Ginter checklist includes top rookies and surprises
This entry was posted on July 11, 2018 by BlowoutBuzz.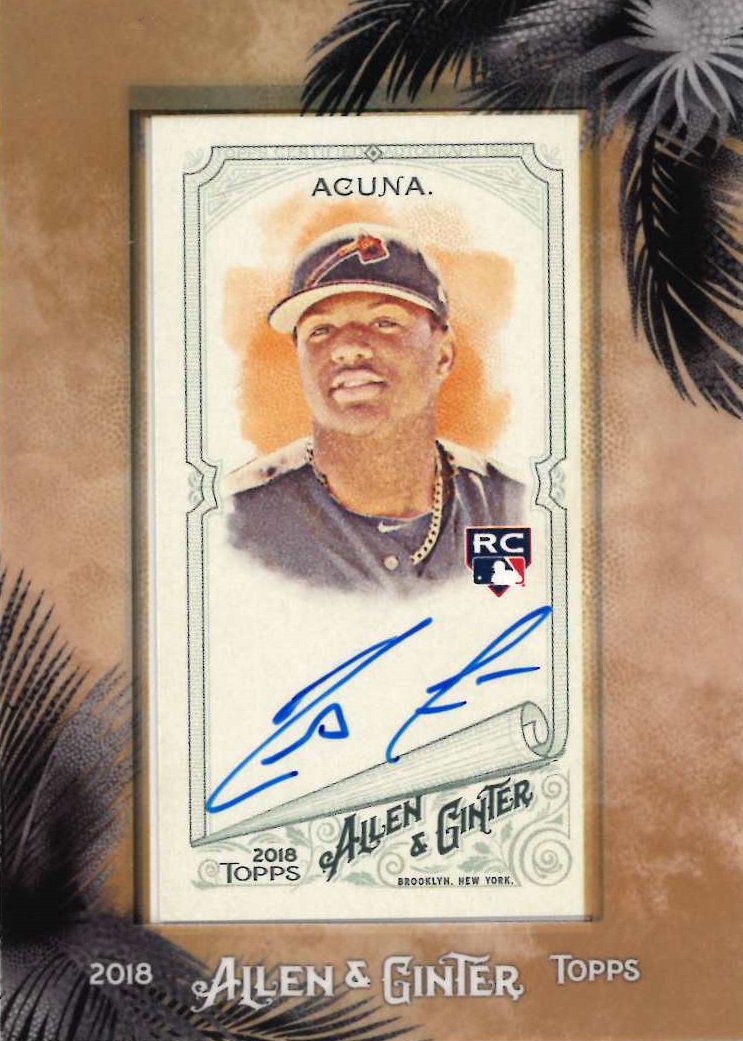 If you want to see how different Topps' Allen & Ginter baseball card set is, all you have to do is look at the checklist set scroll down to card No. 18.
"Bullpen car."
That's just one of the surprises in the 2018 edition of the retro-styled brand that's been revived since 2006 with 1880s stylings that include not only baseball stars but "World's Champions" in other sports and beyond.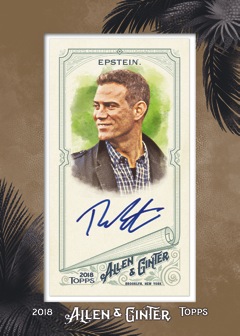 Champ Pederson, Ryan Sickler, H. Jon Benjamin, Tommy Wiseau and Scott Blumstein are names on the checklist you might not know -- and others on the checklist you might not have expected to find include Michael Rapaport, Biz Markie, Lyndsey Vonn, Method Man, Genie Bouchard, Sloane Stephens, Bill James and Kelsey Plum.
And then there's a card for cryptocurrency and one for a total solar eclipse.
But it's the autograph checklist where the big magic is at -- where we get a mix of baseball names and some of these oddball inclusions that add up to one of the most-interesting mixes in the hobby. On the baseball side this year? Aaron Judge, Bryce Harper, Bo Jackson, Don Mattingly, Gleyber Torres, Jose Altuve, Kris Bryant, Mike Trout, Ozzie Albies, Mark McGwire, Ronald Acuna, Rhys Hoskins and Shohei Ohtani among others.
Among the non-MLB-player signers? Bill James, Claire Smith, Biz Markie, Christopher McDonald (Shooter McGavin!), Champ Pederson, Doris Burke, Jon Lovitz, Lindsey Vonn, Michael Rapaport, Paige Spiranac, Stugotz, Sloane Stephens, Collin Sexton, Theo Epstein, Champ Pederson and Tony Hawk among others.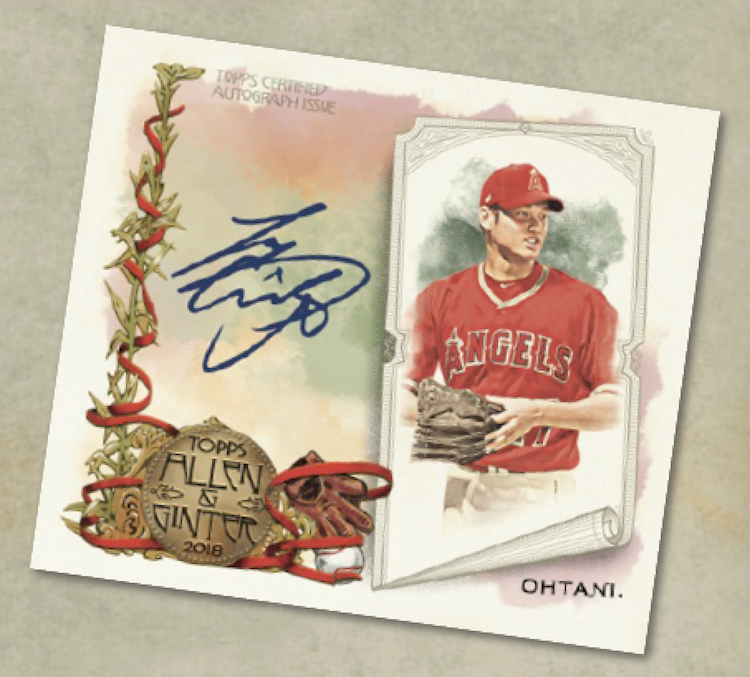 There also will be box-topper autos in a few formats with some of the signers there including Cal Ripken Jr., Mattingly, Altuve, Manny Machado, Albies, Rafael Devers and Ohtani t0 name a few, while players with auto-Relic books will include Judge, Adrian Beltre, Harper, Ripken, Derek Jeter, Ichiro Suzuki, Bryant, Ken Griffey Jr., Trout and Albies. There also will be dual-player auto-Relic books with pairings that include Altuve and Craig Biggio, Bryant and Anthony Rizzo, Trout and Bryant, Albies and Freddie Freeman, Suzuki and Griffey, Trout and Griffey, Jeter and Mariano Rivera and a number of others.
A number of cut autographs will also be found here with legends from sports and elsewhere in the world. That list includes Paul "Bear" Bryant, Al Pacino, Bing Crosby, Ben Hogan, Bob Hope, Bill Murray, Chuck Berry, Eleanor Roosevelt, George W. Bush, Harry Caray, Johnny Cash, Jack Dempsey, Jack Nicklaus, Jimmy Page, Martin Scorsese, Paul Newman, Richard Pryor and Ringo Starr among others.
There also will be some full-size auto cards this year. Signing there? Chris Evans (Captain America!) and Chris Hemsworth (Thor!) ... no word on whether they'll be signing with David Wright (Captain America!) and Noah Syndergaard (Thor!) but anything is possible with Ginter ... right?
To see the full checklist, click here.
Follow Buzz on Twitter @BlowoutBuzz or send email to BlowoutBuzz@blowoutcards.com.