BlowoutCards.com offers $75,000 for BGS 9.5 Shohei Ohtani Superfractor autograph from new 2018 Bowman boxes
This entry was posted on April 23, 2018 by BlowoutBuzz.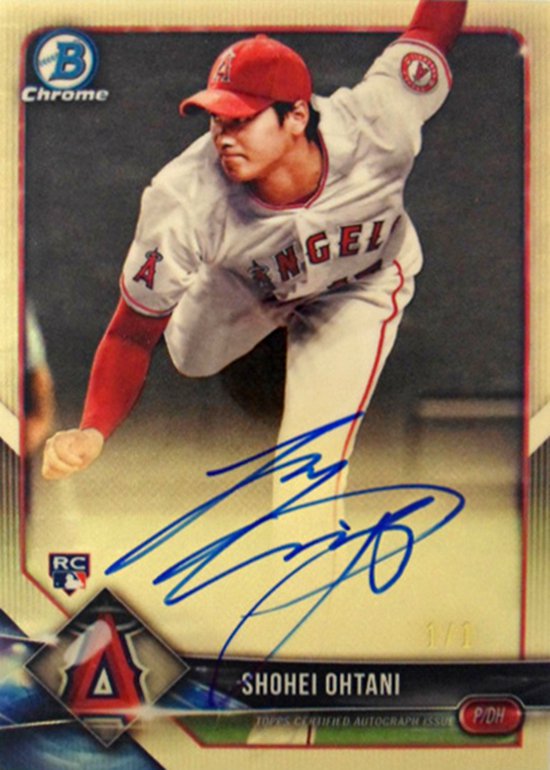 Update (May 11): We've upped the offer to $100,000 -- details here.
--
If you somehow needed extra incentive to open 2018 Bowman boxes when they officially arrive on Wednesday, BlowoutCards.com has some reasons for you to rip.
About 75,000 of them in fact.
The lucky collector who pulls the Shohei Ohtani Superfractor autograph from a pack of 2018 Bowman and gets it graded by Beckett Grading Services can collect $75,000 for it from Blowout Cards -- as long as it delivers a BGS 9.5 or better grade and it's delivered to the Blowout offices by May 11, 2018.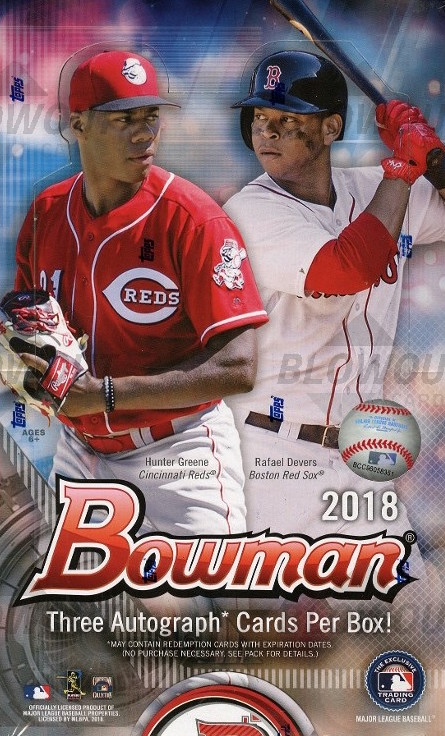 Which box format might Ohtani's biggest card be found in? We don't know, but three formats can be found right here right now -- blaster boxes, hobby boxes and HTA Jumbo boxes. 
Why the offer? Blowout is sold on the Los Angeles Angels' two-way phenom from Japan who's 2-1 with a 3.60 ERA and 19 Ks in 15 innings pitched so far -- and the star who's hitting .333 with three homers and 11 RBI in just 11 games this season at the plate. Blowout co-owner Thomas Fish said he's fielded a number of calls from international buyers seeking to own this one-of-a-kind card, too.
This year's edition of Bowman is set to arrive on Wednesday with one autograph per hobby box and three autos per jumbo box. Other stars with autographs in this one that should spark plenty of interest, too, include the 20-year-old reigning Baseball America Minor League Player of the Year Ronald Acuña, Phillies slugger Rhys Hoskins, future Reds fireballer Hunter Greene (who's just 18 years old) and 20-year-old Cuban White Sox prospect Luis Robert.
Blowout Cards is located at 11 Acacia Lane in Sterling, Va. You can also contact us via email at support@blowoutcards.com.
Follow Buzz on Twitter @BlowoutBuzz or send email to BlowoutBuzz@blowoutcards.com.