BlowoutTV has SportKings surprise on tap for tomorrow
This entry was posted on November 8, 2018 by BlowoutBuzz.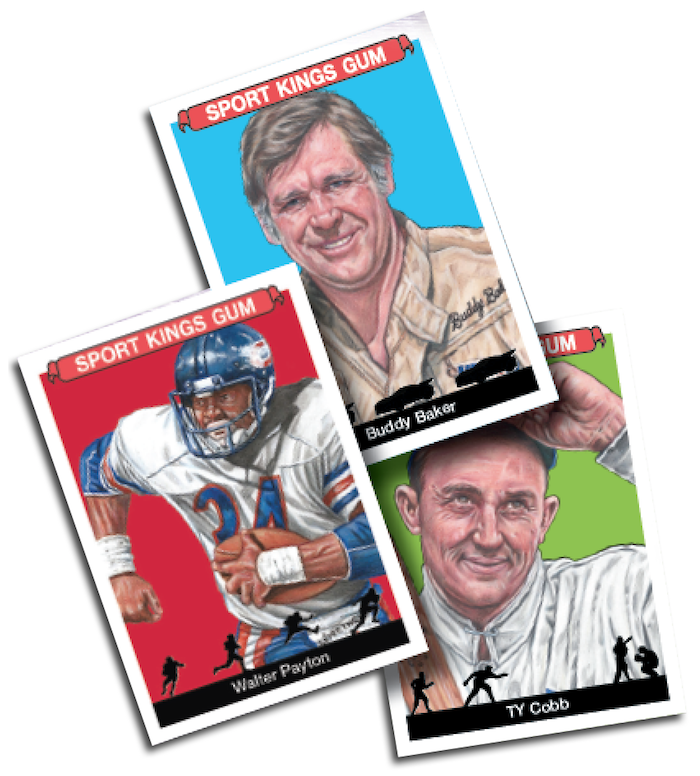 SportKings is back and one of the surprises in store for this one is that the legendary brand will be found in blaster boxes this time around -- with a hit in every box -- without a premium price. 

This time around, it's SAGE creating the brand that stems from the 1930s, and while we'll have more details for you if you keep reading, the big key today is that there's another surprise as this one has arrived.
Blowout Cards will be giving away the contents of a 20-box case on Friday at 11 a.m. (Eastern) right here on BlowoutTV.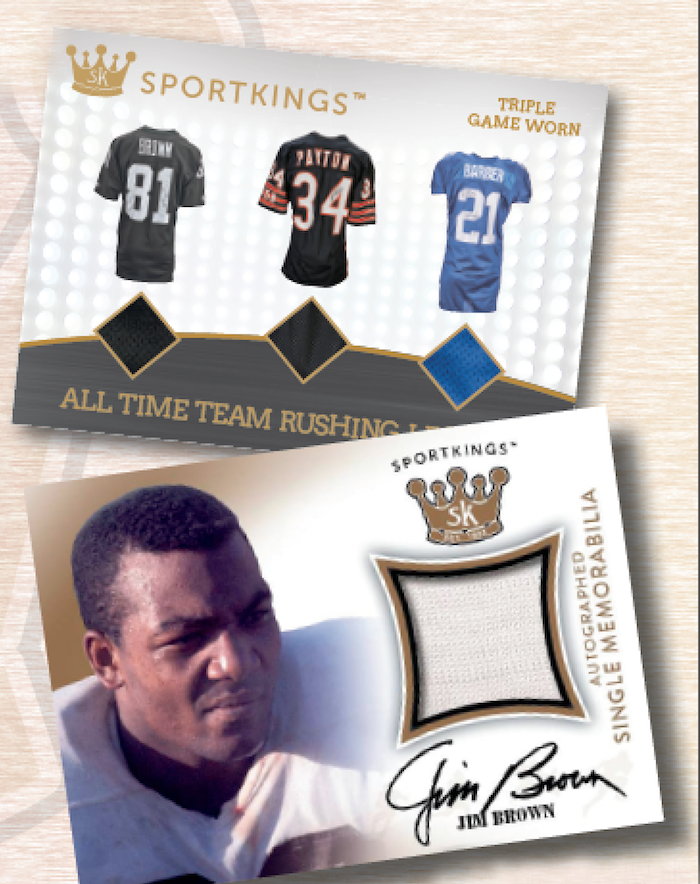 Now, as for the release, there are 48 cards in the base set in this one with each eight-pack blaster box ($19.99 suggested retail price) including seven standard packs that will include three base cards and one mini card. The eighth pack will include the hit. Those will include one from the following:
-- game-worn memorabilia card (autographs and parallels possible)
-- autographed cards (with parallels)
-- 1/1 Grand Patch cards
-- jumbo game-used patch cards
-- triple game-used patch cards
-- Jared Kelley hand-painted art cards
-- Century Heroes or Diamond Heroes 1/1 cut auto sketch cards
-- SportKings Icons cut autos
-- original Paul Madden artwork used for base cards
-- original 1933 SportKings cards
There are some fun inclusions to be found in these boxes and particularly the base set, which includes legendary rodeo bull Bodacious for bovine buffs, and Jim Brown, Ty Cobb, Ben Hogan, Jim Kelly, Julie Krone, Bobby Layne, Joe Louis, Ann Meyers-Drysdale, Shawn Michaels, Walter Payton, Jim Thorpe, Dara Torres, Abby Wambach and stars from all over the sports world you've seen before.
The hits aren't limited to that legendary list and they can include Red Auerbach, Cool Papa Bell, Don Drysdale, Jerry Jones, Sandy Koufax, Maurice Richard, Ken Griffey Jr., Rickey Henderson, Mickey Mantle, Willie McCovey, Annika Sörenstam, Nolan Ryan Muhammad Ali, Ty Cobb, Joe DiMaggio, Gordie Howe, Walter Johnson, Jack Nicklaus and Jim Thorpe among others.
Follow Buzz on Twitter @BlowoutBuzz or send email to BlowoutBuzz@blowoutcards.com.