Buzz 12 in 12: Busting 2018 Cryptozoic Supergirl Season 1 (Hour 3)
This entry was posted on October 11, 2018 by BlowoutBuzz.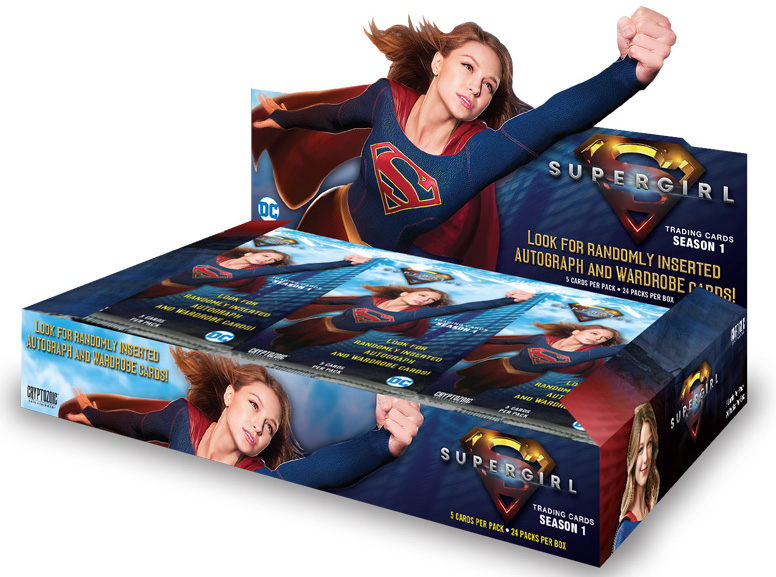 Do you like Buzz Breaks? Today's your day then as we launch 12 in 12 -- a series of a dozen breaks of wax boxes and wax packs in a dozen hours. We'll post one every hour all day long ... this is Hour 3.


The box: 2018 Cryptozoic Supergirl Season 1 trading cards
The cost: BlowoutCards.com

What's inside this one? Keep reading ...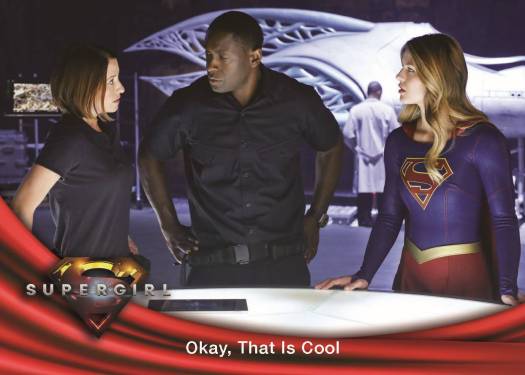 Packs per box: 24
Cards per pack: 5
Cards in this box: 117
Base set completion: 
72 of 72 (100 percent)
Duplicates: 2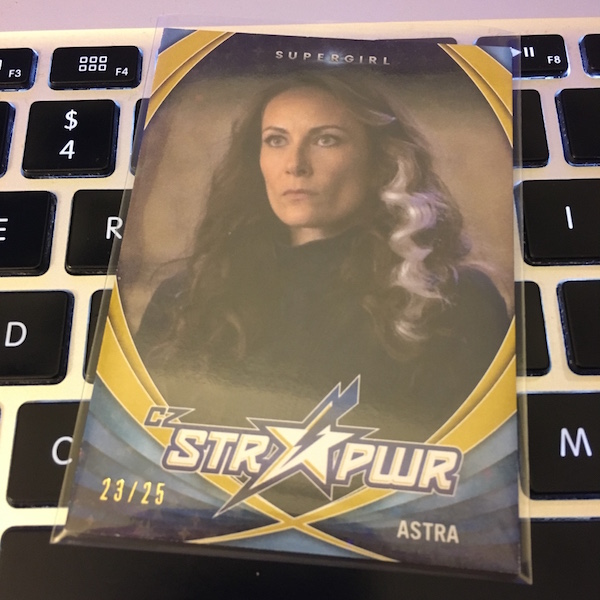 Insert cards: 41 (a sampling of everything in the gallery below)
CZ STR PWR Gold (1) – Astra (/25)
Characters (9) – Complete set: Calista Flockhart, Melissa Benoist, Italia Ricci, Brit Morgan, Jeremy Jordan, Helen Slater, Mehcad Brooks, David Harewood, Chyler Leigh
Locations (9) – Complete set: Fort Rozz, Fortress of Solitude, Mars, Phantom Zone, National City, Krypton, DEO Headquarters, Catco Worldwide Media, Lord Technologies
Locations foilboard parallel (1) – Catco Worldwide Media
Cat Quotes (1) – "Every woman worth her salt ... "
Puzzle (1) – Card No. 3
Silver foilboard base parallel (6) – base card parallels
Red Omegahedron deco foil base parallel (3) – base card parallels
Artifacts (9) – Complete set: Kelex, Photo of Superman, Kal-El's blanket, Legion flight ring, Vartox's axe, Signal watch, Omegahedron, Kara Zor-El's pod, Kryptonite tranquilizer
Artifacts foilboard (1) – Photo of Superman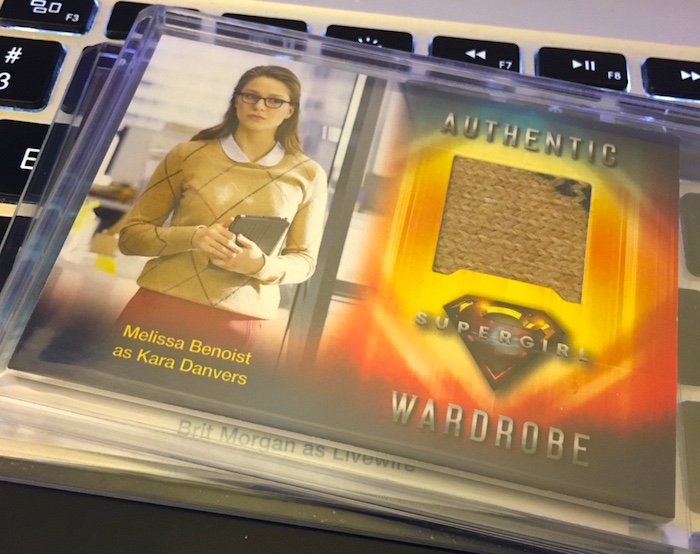 Autographs/Memorabilia: 2
Wardrobe (1) – Melissa Benoist as Kara Danvers
Autographs (1) – Brit Morgan as Livewire (Zap! inscription)
What's Buzz-worthy: This release is solid and it's a colorful and exciting rip that follows Cryptozoic's typical array of inclusions but feels more energetic. Perhaps that's in part because the series is a little more bright and colorful than others but maybe that's also because these packs can also include one of the biggest autographs in the hobby right now that can pay for a case all at once. (And she signed three different cards, a bigger plus.) The autograph list here is a deep one and there are a number of other hits and inserts that are typical of those done with other releases from the company but they feel interesting here. This box included one of the memorabilia cards for the lead character -- a card that can sell for around $40 -- and an inscribed auto from one of its villains (it looks like most but not all are inscribed like this). This is a very solid box -- especially when you consider that STR PWR insert is one in 480 packs and the only thing rarer than that parallel is the 1/1 version -- and yet they can still deliver better than this one.
Product Grade: A
Box Grade: A+
Fun Grade: A
What's next? Be back in an hour ...
Follow Buzz on Twitter @BlowoutBuzz or send email to BlowoutBuzz@blowoutcards.com.