Buzz 12 in 12: Busting a 2006 Press Pass Legends NASCAR blister box (Hour 7)
This entry was posted on May 30, 2018 by BlowoutBuzz.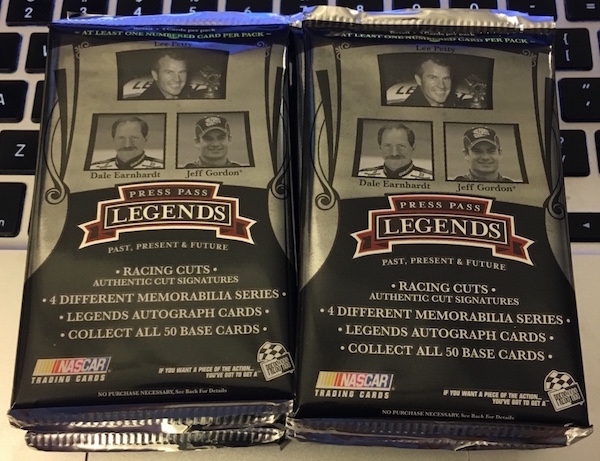 Do you like Buzz Breaks? Today's your day then as we launch 12 in 12 -- a series of a dozen breaks of wax boxes and wax packs in a dozen hours. We'll post one every hour all day long ... this is Hour 7.


The box: 2006 Press Pass Legends NASCAR (retail blister packs box)
The cost: Will vary (click here for hobby when available)

What's inside this one? Keep reading ...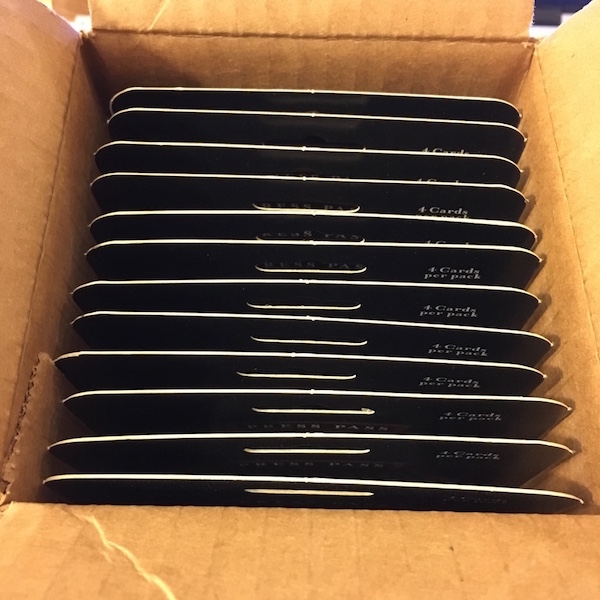 Packs per box: 12
Cards per pack: 4
Cards in this box: 50
Base set completion: 
35 of 50 (70 percent)
Duplicates: )
Notables on base cards – Fireball Roberts, Ned Jarrett, Glen Wood, Ralph Earnhardt, Cale Yarborough, Richard Petty, Buddy Baker, David Pearson, Bobby Allison, Benny Parsons, Darrell Waltrip, Neil Bonnett, Janet Guthrie, Terry Labonte, Kyle Petty, Tim Richmond, Dale Jarrett, Davey Allison, Jeff Gordon, Tony Stewart, Dale Earnhardt Jr., Matt Kenseth, Kevin Harvick, Jimmie Johnson, Kasey Kahne, Carl Edwards, Denny Hamlin (RC), Dale Earnhardt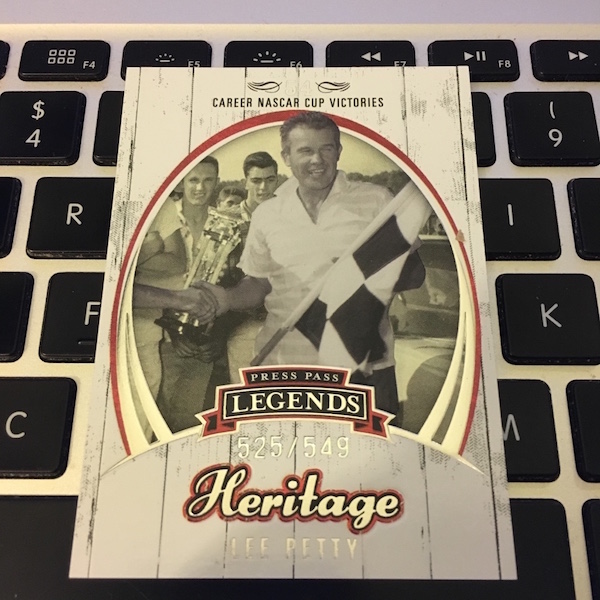 Inserts: 13
Heritage (1) – Lee Petty (/549)
Holo parallel (1) – Carl Edwards (/99)
Gold parallel (1) – Alan Kulwicki (/299)
Bronze parallel (3) – Marshall Teague, Bobby Allison, Donnie Allison (/999)
Blue parallel (7) – Fred Lorenzen, Fred Lorenzen (checklist), Jack Ingram, Jimmie Johnson, Neil Bonnett, Bobby Allison, Glen Wood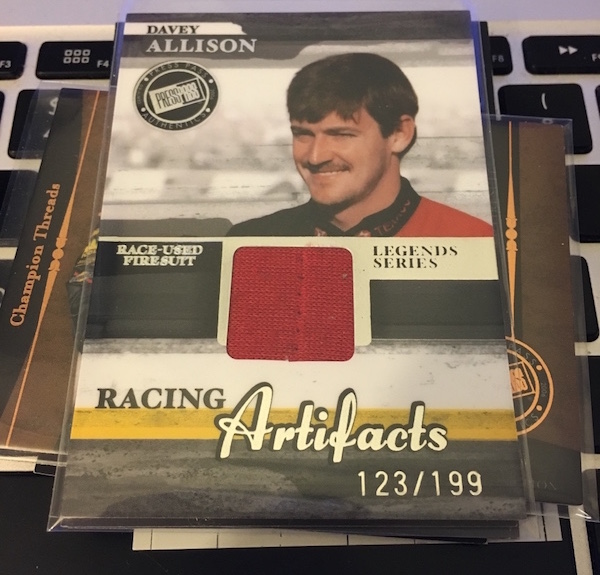 Autographs/Memorabilia: 2
Champion Threads (1) – Matt Kenseth (/399)
Racing Artifacts Silver (1) – Davey Allison (/199)

What's Buzz-worthy: You might have an easier time finding a hobby box of this one than this format (this was $59 so I jumped on it) and it will cost you more when you do, too. (Check out these eBay prices. Whoa.) This box delivered just as it should hits-wise as the autos and memorabilia combine to be found one in every six packs. This box wasn't super-flashy but the Davey Allison card makes it in my mind as this product was the home for his first rainbow of memorabilia cards. (He has four cards in this one -- some rarer, some more plentiful than the one found here.) The other hit wasn't as flashy as Matt Kenseth has plenty of race-used cardboard. The parallels are found one per pack here with a number of colors to help the rips, but the packs that have just three base cards and a parallel just aren't that exciting. (Thankfully, each has a plug to help the drama.) The hobby boxes are mini-box format with roughly the same odds as here, so that also makes the price on this box decent, though I definitely wouldn't pay more. The matte finish is nice with effective foul stamping -- but not overdone -- but the packaging wasn't kind to the corners after all these years. This was the second of the Press Pass Legends sets for NASCAR and it's a solid look back but with a number of modern inclusions, too. It's easily among my favorite brands from the defunct company, which is why you see it here.
Product Grade: A
Box Grade: A (thanks to the Allison)
Fun Grade: B
What's next? Be back in an hour ...
Follow Buzz on Twitter @BlowoutBuzz or send email to BlowoutBuzz@blowoutcards.com.