Buzz 12 in 12: Busting a 2014 Topps WWE hobby box (Hour 4)
This entry was posted on February 14, 2018 by BlowoutBuzz.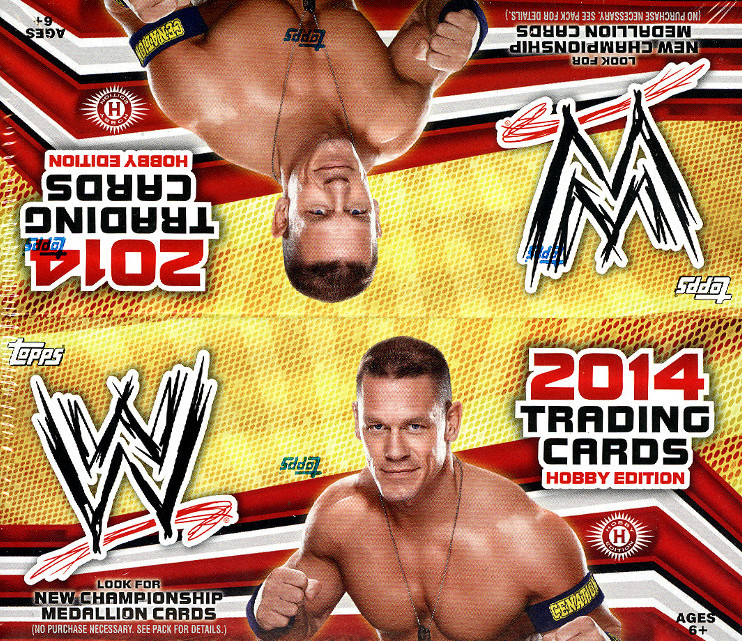 Do you like Buzz Breaks? Today's your day then as we launch 12 in 12 -- a series of a dozen breaks of past wax boxes and wax packs in a dozen hours. We'll post one every hour on the hour all day long today ... this is Hour 4.


The box: 2014 Topps WWE (hobby)
The cost: $73 (here when available)

What's inside this one? Keep reading ...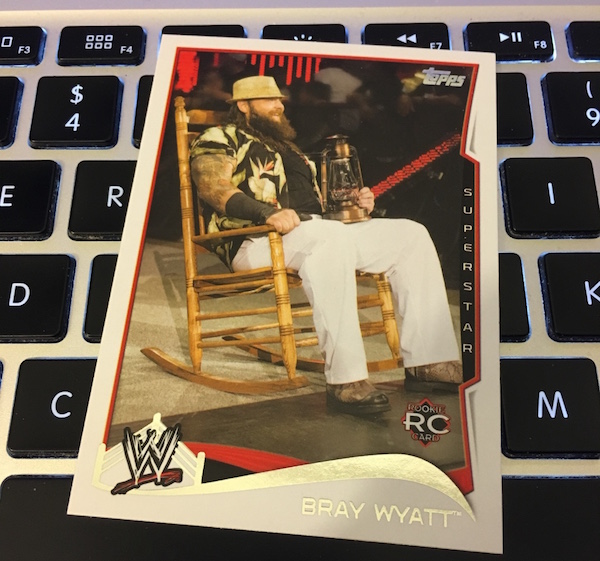 Packs per box: 24
Cards per pack: 7
Cards in this box: 163
Base set completion: 
110 of 110 (100 percent)
Duplicates: 22
Notables on base cards – A.J. Lee, Big E Langston, Bray Wyatt, Brie Bella, Brock Lesnar, Chris Jericho, C.M. Punk, Daniel Bryan, Dean Ambrose, Dolph Ziegler, Jerry Lawler, John Cena, Nikki Bella, Paul Heyman, Randy Orton, Rey Mysterio, The Rock, Rob Van Dam, Roman Reigns, Santino Marella, Seth Rollins, Stephanie McMahon, Triple H, Natalya, Renee Young, Sheamus, Undertaker, Andre The Giant, Eddie Guerrero, Jim Ross, Junkyard Dog, Mick Foley, Shawn Michaels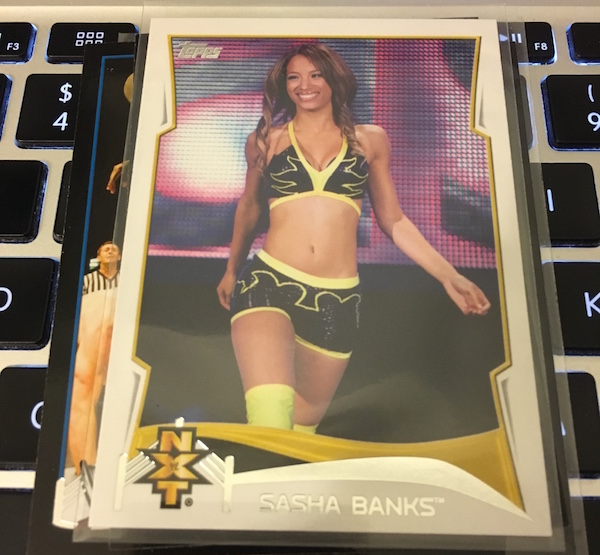 Inserts: 29
NXT Prospects (12) – Sasha Banks, Paige, Charlotte, Jason Jordan, Corey Graves, Baron Corbin, Emma, Sami Zayn, Leo Kruger, Sylvester Letort, Konnor O'Brian, C.J. Parker
Silver parallel (1) – Mick Foley
Black parallel (4) – The Rock, Kane, Booker T, Tamina Snuka
WWE Champions (6) – The Rock, Batista, The Miz, Bob Backlund, JBL, Daniel Bryan
"Stone Cold" Steve Austin Spotlight (1) – Defeats Undertaker at Summerslam1998
Championship Contenders (2) – The British Bulldog, Ted DiBiase
Greatest WWE Championship Matches (3) – Orton vs. Cena, Cena vs. Punk, Punk vs. Jericho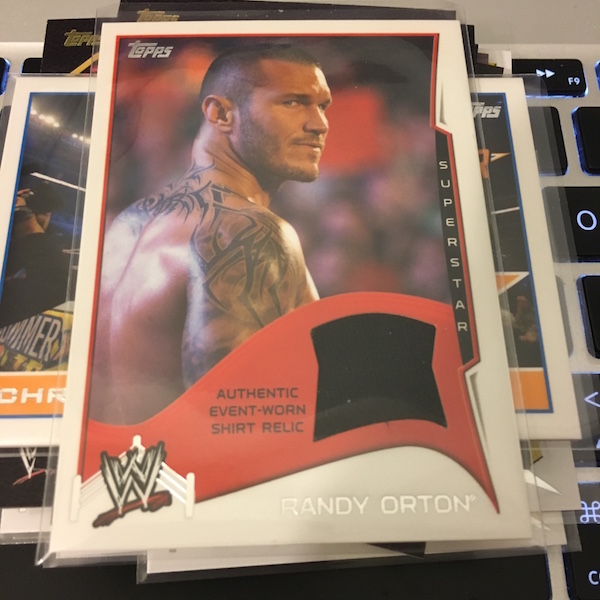 Autographs/Memorabilia: 2
Shirt Relics (1) – Randy Orton
SummerSlam Mat Relics (1) – Christian

What's Buzz-worthy: This is a WWE flagship set that has aged pretty well with a clean design, a checklist of past and present stars and some inserts that have some pretty big names showcased for the first time. That's the NXT prospects set and it includes a number of stars who you see on WWE regularly today. Sasha Banks, Paige and Charlotte were the biggest pulls here, but the set also includes Rusev, Bayley, Xavier Woods and Enzo Amore. (I picked up the box once I found a lower price than the norm -- pushing $100 is a little steep to me considering two-Relic boxes are possible along with medallions. (The autographs here are pretty solid, though, at one in 88 packs. Signers include A.J. Lee, Bray Wyatt, Daniel Bryan, John Cena, Luke Harper, Randy Orton, Renee Young and Shawn Michaels to name a few.) Much rarer are Kiss Card autos  and unsigned Kiss Cards that also are pretty strong finds, though there also are printing plates, auto parallels and multi-person autos. The NXT cards make this one for me, though, and you get 12 of the 20 cards in the set in every hobby box. If I could find them in bulk (cheaper), I'd rip more.
Product Grade: A
Box Grade: A-
Fun Grade: A
What's next? Be back in an hour ...
Follow Buzz on Twitter @BlowoutBuzz or send email to BlowoutBuzz@blowoutcards.com.