Buzz Break: 2015 Panini Contenders baseball cards (blaster)
This entry was posted on July 10, 2018 by BlowoutBuzz.
From time to time, Buzz will break a box of something and break down the results here. Like this and want to see more -- or maybe there's a box you'd want to see busted? Send Buzz an email at BlowoutBuzz@blowoutcards.com.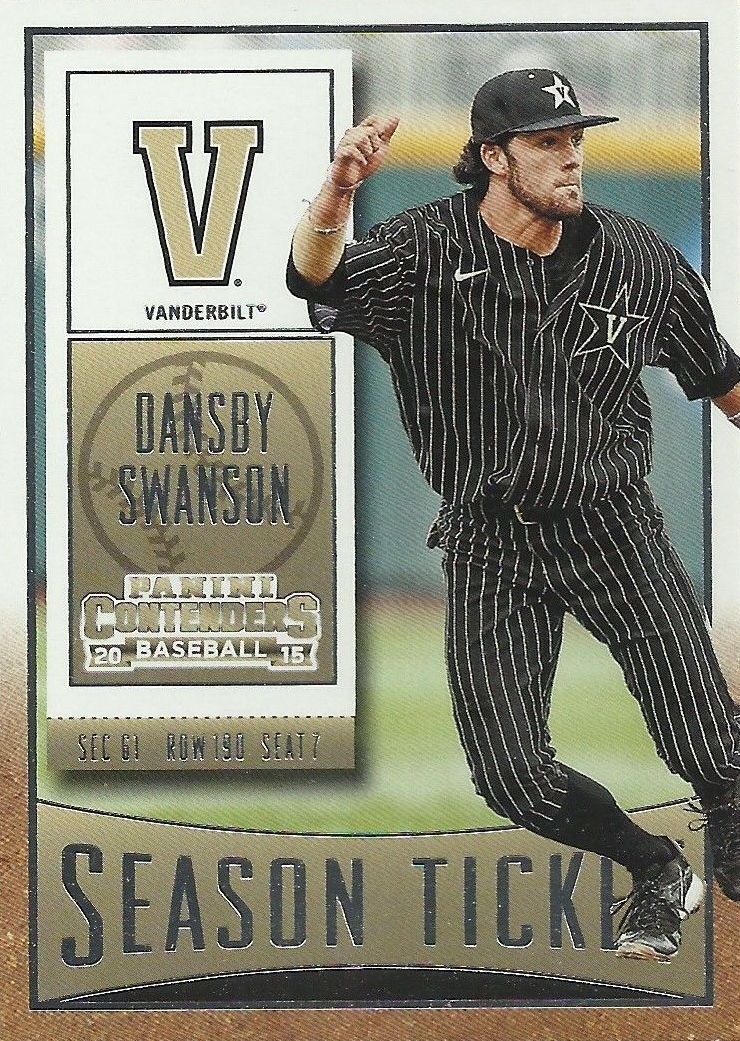 The box: 2015 Panini Contenders baseball cards (blaster box)
Where to buy: BlowoutCards.com

Packs per box: 7
Cards per pack: 6
Cards in this box: 42
Base set completion: 
19 of 99 (19 percent)
Duplicates: 0
Notable pulled on base cards: Dansby Swanson, Ian Happ, Randy Johnson, Alex Bregman, Carson Fulmer, Dave Winfield, Stephen Piscotty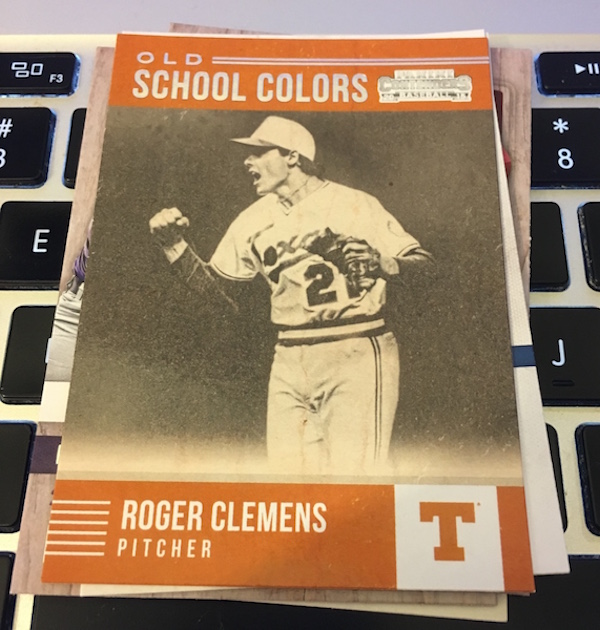 Insert cards: 21
Class Reunion (2) – Dillon Tate, Jeff Degano
Collegiate Connections (2) – Casey Hughston & Mikey White, Riley Ferrell & Tyler Alexander
Game Day (2) – Carson Fulmer, Phil Bickford
Old School Colors (7) – Roger Clemens, John Elway, Mark McGwire, Michael Conforto, Erick Fedde, Phil Bickford, Stephen Piscotty
Passports (1) – Richard Urena
School Colors (7) – Ian Happ, Tyler Alexander, Alex Young, A.J. Minter, Philip Pfeifer, Richie Martin, Kevin Kramer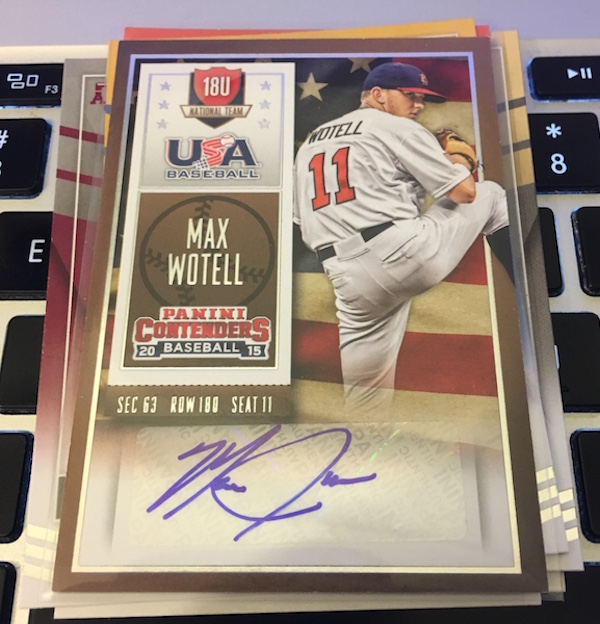 Autographs/Memorabilia: 2
Prospect Ticket Autographs Red (1) – Jace Fry
USA Baseball 18U National Team (1) – Max Wotell

What's Buzz-worthy: It's been a long time since Buzz busted one of these but the prospect crop here has gotten better with age as some have established themselves as MLB regulars and others are dominating in the minors and will arrive soon. Among the signers here? Vladimir Guerrero Jr., Aaron Judge, Ian Happ, Andrew Benintendi, Ozzie Albies, Alex Bregman, Gleyber Torres, Dansby Swanson, Corey Seager, Kyle Tucker, Scott Kingery, Victor Robles, Matt Olson, Kyle Schwarber -- it's a stacked lineup that includes even more signers and plenty of parallels and signed inserts that add to the mix. The hobby boxes deliver at least six autos, while these blasters deliver two -- and they're relatively affordable compared to other releases. (The link above has both types of boxes.) What makes these unique? They showcase fully licensed college logos and uniforms as well as USA Baseball. This particular box included USA ink for a third-round pick and a rookie who's in the Chicago White Sox bullpen right now. I really like the mix here -- it's a small set but the packs are loaded with inserts that showcase a number of past stars in uniforms you don't see as often on cards.
Product Grade: A
Box Grade: B
Fun Grade: B+
Follow Buzz on Twitter @BlowoutBuzz or send email to BlowoutBuzz@blowoutcards.com.