Buzz Break: 2015 Panini Prizm baseball cards (hobby box)
This entry was posted on December 6, 2018 by BlowoutBuzz.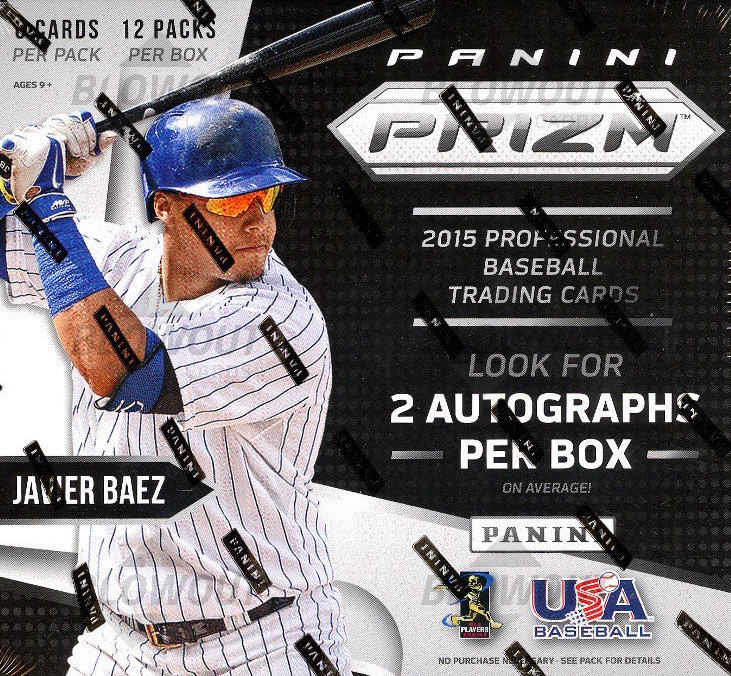 From time to time, Buzz will break a box of something and post the results here. Like this and want to see more? Or maybe there's a box you'd want to see busted? Send Buzz an email at BlowoutBuzz@blowoutcards.com.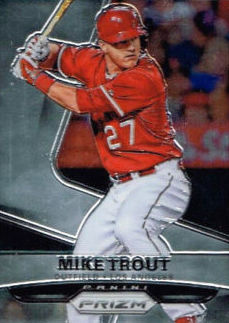 The box: 2015 Panini Prizm baseball cards (hobby box)
Where to buy: BlowoutCards.com
Packs per box: 12
Cards per pack: 6
Cards in this box: 72
Base set completion: 
51 of 200 (26 percent)
Duplicates: 0
Notables on base cards – Barry Bonds, Mark McGwire, Manny Machado, Bryce Harper, Yasiel Puig, Randy Johnson, Frank Thomas, Tony Gwynn, Anthony Rizzo, Mike Trout, Clayton Kershaw, Yu Darvish, Pedro Martinez, Aroldis Chapman
Rookie Cards (6) – Matt Szczur, Dalton Pompey, Brandon Finnegan, Trevor May, Kendall Graveman, Edwin Escobar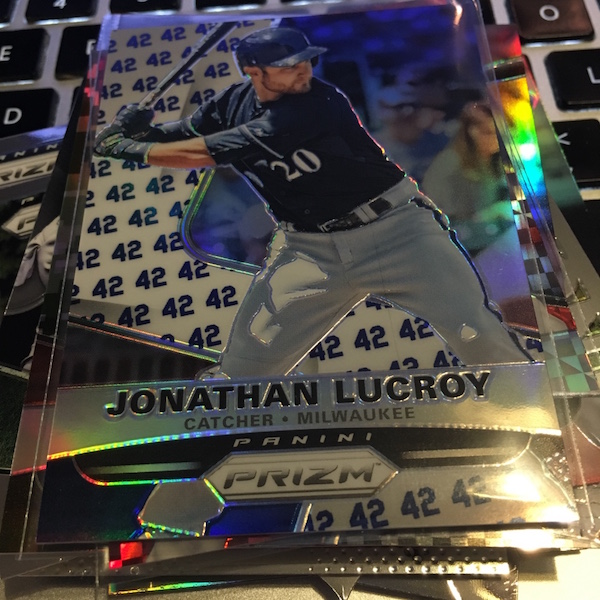 Insert cards: 19 (all in gallery below)
Prizms (5) – Mark McGwire, Barry Bonds, Yu Darvish, Rymer Liriano, Pedro Martinez
Diamond Marshals (2) – Pedro Martinez, Alex Gordon
Fresh Faces (2) – Joc Pederson, Byron Buxton
Fireworks (1) – Bryce Harper
USA Baseball (1) – George Springer
Passion (2) – Ichiro Suzuki, Jackie Bradley Jr.
Passion Prizms (1) – Jose Reyes
Field Pass (1) – Albert Pujols
Camo Prizms (1) – Matt Carpenter (/199)
Black & White Checker Prizms (1) – Brian Dozier (/149)
Red Power Prizms (1) – Yasiel Puig (/125)
Jackie Robinson Prizms (1) – Jonathan Lucroy (/42)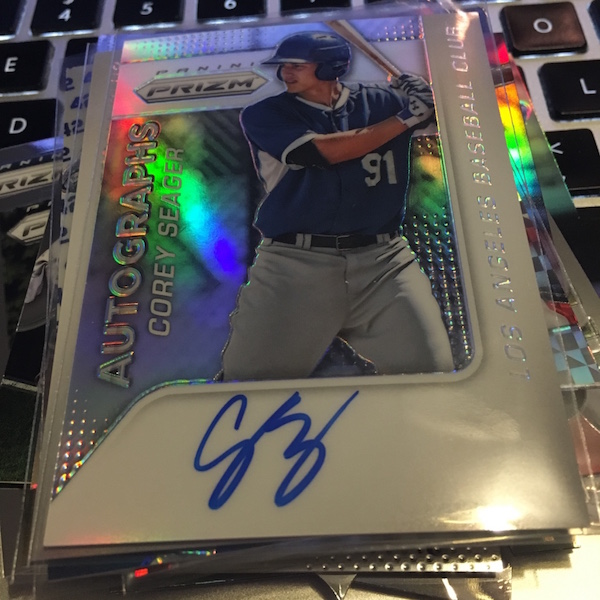 Autographs/Memorabilia: 2
Prizm Autographs (2) – Corey Seager, Yorman Rodriguez
What's Buzz-worthy: This one's in the big sale and with two autographs in every box it's worth a definite look. Why? Aaron Judge, Kris Bryant, Corey Seager and Mookie Betts are just sone of the young stars on the checklist and there are plenty of rare and colorful parallels for all of them as well as many others. This box included Seager, who I've seemed to pull often so I wasn't unhappy with my box at its sale price. You get a pretty strong chunk of inserts and parallels in these boxes -- more than one per pack -- and there is good dollar potential with parallels. The prospects and rookies are all signed on-card, while a number of MLB veterans can be found as signers here, too. Prizm Perennial Draft Picks perhaps gets more attention but this one is arguably one of the best Panini Prizm sets ever made with the auto lineup alone -- again, two per box -- helping fuel that in my mind.
Product Grade: B+
Box Grade: A
Fun Grade: A-
Follow Buzz on Twitter @BlowoutBuzz or send email to BlowoutBuzz@blowoutcards.com.