Buzz Break: 2015 Topps Strata baseball cards
This entry was posted on August 8, 2018 by BlowoutBuzz.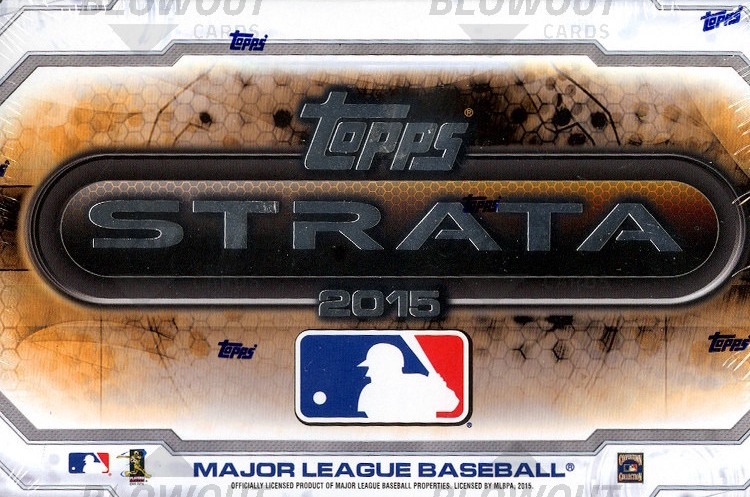 From time to time, Buzz will break a box of something and post the results here. Like this and want to see more? Or maybe there's a box you'd want to see busted? Send Buzz an email at BlowoutBuzz@blowoutcards.com.
The box: 2015 Topps Strata baseball cards 
Where to buy: BlowoutCards.com

Packs per box: 1
Cards per pack: 2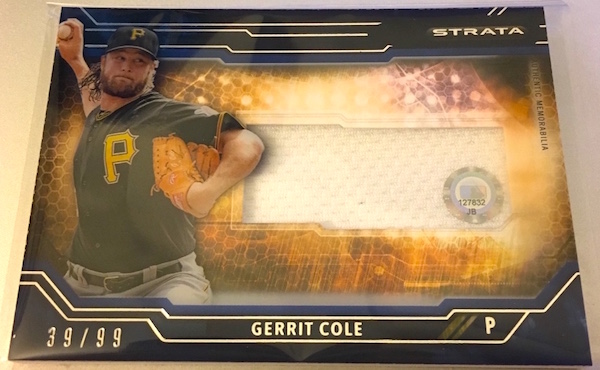 Autographs/Memorabilia: 2
Strata Autographs (1) – Kendall Graveman
Clearly Authentic Relics Blue (1) – Gerrit Cole (/99)

What's Buzz-worthy: This one was a National pick-up since the price was right and the boxes were right there in front of me. ... These boxes are a concentrated situation where you're going to instantly know whether you hit or whether you missed. Earlier this year, the Blue Cole card here would have been a bigger hit -- he started off very strong -- but ultimately this one feels like an average box despite the Blue card being a one-in-13-box pull. The odd irony here? The only other time I dug into a box of this one -- long ago upon release -- I pulled one of the other 98 Cole Blue jersey cards out there. Seriously. The MLB Authentication sticker allows fans to look up when their jersey was used -- people raved about how they love this when this arrived but the cards really haven't proven to be much more valuable than the typical Relics that are just as legit but not stickered. Ultimately, even with the rarer parallel Relic, this is an average box at best. There are some really cool cards possible -- check those odds -- but they won't be in every box. There are on-card autos here (all cards are acetate) and some patches and other oddities in the mix. Your best bet is to buy a few or a case and then you should find some gems. This one's nowhere near as pricey as it was upon arrival so now might be a good time to buy because a number of those big cards can still be in there. They don't just vanish once a product gets older.
Product Grade: B
Box Grade: C (average box)
Fun Grade: C (average box)
Follow Buzz on Twitter @BlowoutBuzz or send email to BlowoutBuzz@blowoutcards.com.