Buzz Break: 2017 Donruss baseball cards (blaster box)
This entry was posted on April 15, 2018 by BlowoutBuzz.
From time to time, Buzz will break a box of something and post the results here. Like this and want to see more? Or maybe there's a box you'd want to see busted? Send Buzz an email at BlowoutBuzz@blowoutcards.com.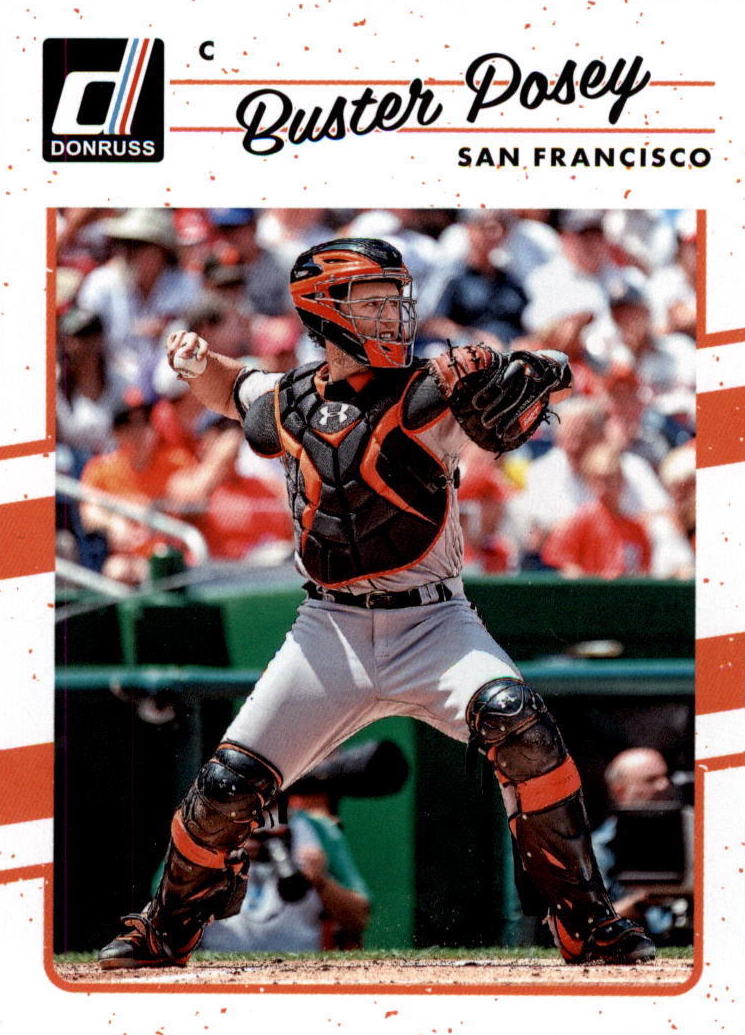 The box: 2017 Donruss baseball cards (blaster box)
Where to buy: BlowoutCards.com

Packs per box: 8
Cards per pack: 7
Cards in this box: 56
Base set completion: 
39 of 195 (20 percent)
Duplicates: 0
Short-prints (Nos. 1-45; Diamond Kings & Rated Rookies) (1) – Masahiro Tanaka
Notables on base cards – Buster Posey, Manny Machado, Francisco Lindor, Frank Thomas, Anthony Rizzo, Ryne Sandberg, Paul Goldschmidt, Giancarlo Stanton, Cal Ripken Jr., Kirby Puckett, Mookie Betts, Willie Stargell
Rookie Cards – None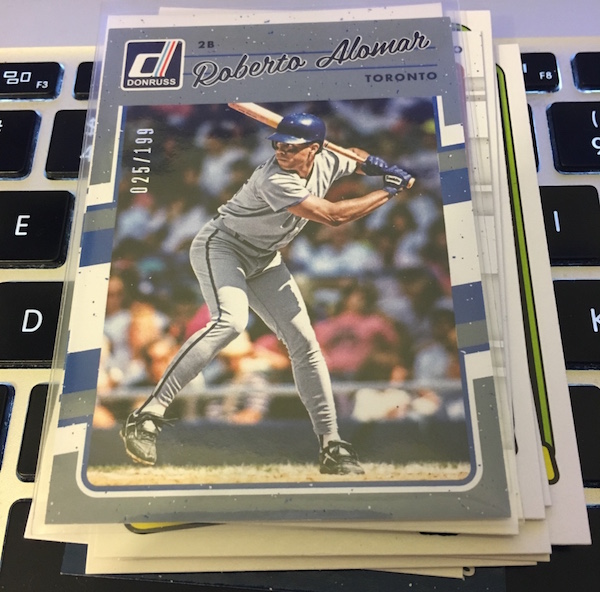 Insert cards: 16 (all inserts/short-prints in gallery below)
Retro 1983 (11) – Corey Seager, Francisco Lindor, Nelson Cruz, Daniel Murphy, Harmon Killebrew, Todd Frazier, Eric Hosmer, Masahiro Tanaka, Madison Bumgarner, Rougned Odor, Eddie Murray
The Prospects (1) – Anderson Espinoza
Variation (1) – Kris Bryant (MVP)
Dominator Blue (1) – Corey Kluber (/249)
Gray parallel (1) – Roberto Alomar (/199)
Career Stat Line parallel (1) – Nelson Cruz (/500)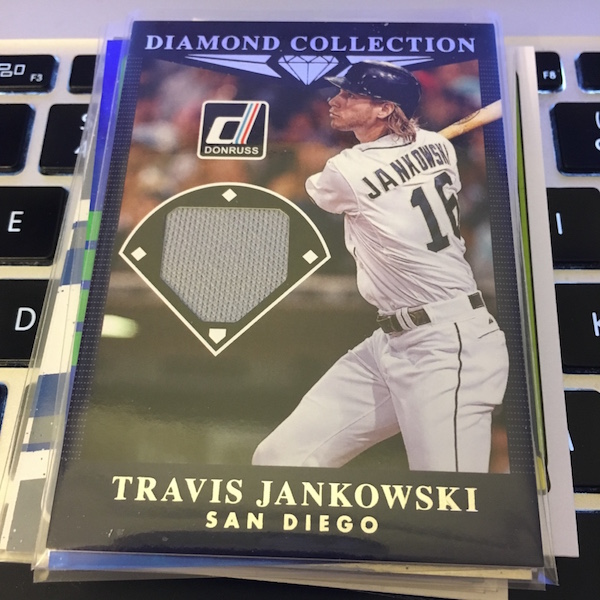 Autographs/Memorabilia: 1
Diamond Collection (1) – Travis Jankowski

What's Buzz-worthy: With the recent arrival of 2018 Donruss, you may see these boxes from last year still in discount bins. Why are they worth a look? There's either an autograph or a memorabilia card inside them every time and among those players is Aaron Judge. You can also find his standard cards and plenty more on the variations and insert front as this box indicates -- three numbered cards and a hit made it a good box results-wise, though some names aren't that big. It's worth the rip if it's cheap -- and it's even cheaper while it's in stock here now (at the link) compared to retail card aisles. Buzz busted these boxes heavily last year and they're worth ripping into now, too.
Product Grade: A
Box Grade: A-
Fun Grade: B+
Follow Buzz on Twitter @BlowoutBuzz or send email to BlowoutBuzz@blowoutcards.com.