Buzz Break: 2018-19 NBA Hoops basketball cards (blaster box)
This entry was posted on November 13, 2018 by BlowoutBuzz.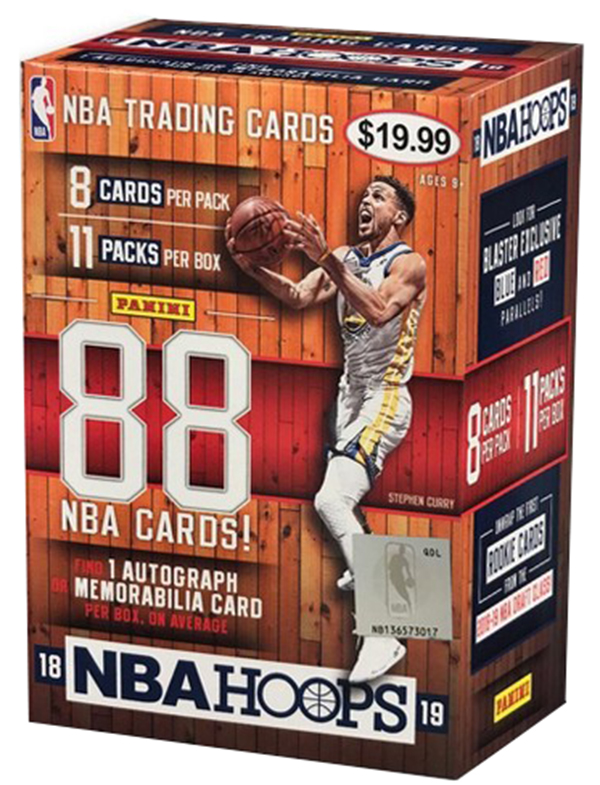 From time to time, Buzz will break a box of something and post the results here. Like this and want to see more? Or maybe there's a box you'd want to see busted? Send Buzz an email at BlowoutBuzz@blowoutcards.com.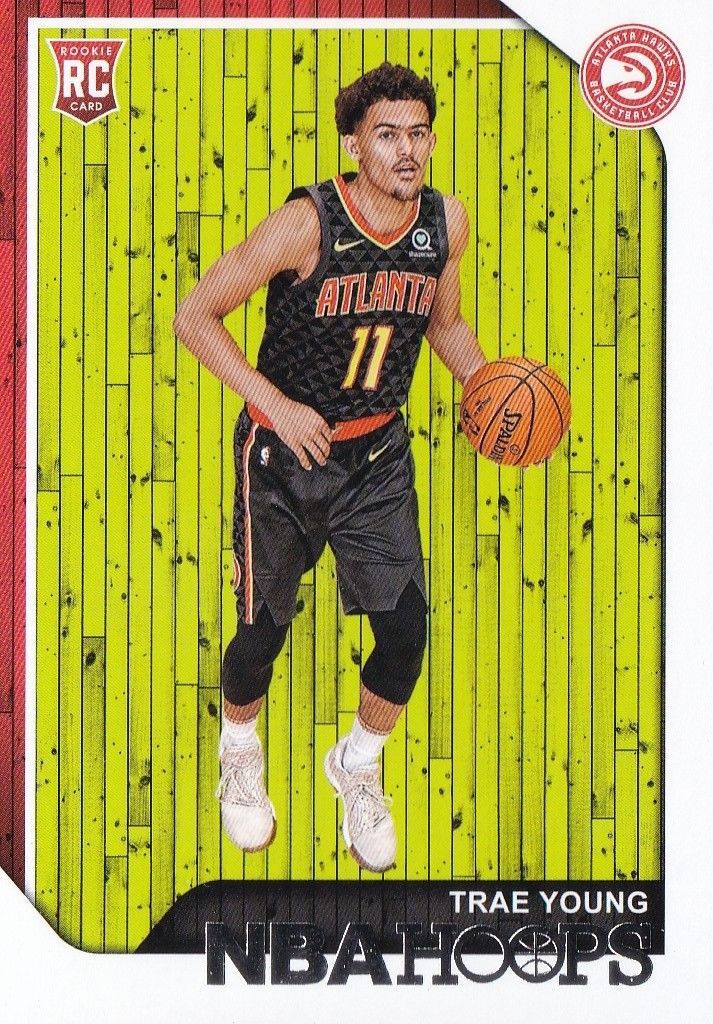 The box: 2018-19 NBA Hoops basketball cards (blaster)
Where to buy: BlowoutCards.com (several formats)

Packs per box: 11
Cards per pack: 8
Cards in this box: 88
Base set completion: 71 of 280 (25 percent)
Duplicates: 0
Notables on base cards – Russell Westbrook, Ben Simmons, Stephen Curry, Jayson Tatum, Kevin Durant, Jimmy Butler, Lonzo Ball, Joel Embiid, Andrew Wiggins, Buddy Hield, Kyle Kuzma, Lauri Markkanen, Karl-Anthony Towns, Chris Paul
Rookie Cards (8) – Lonnie Walker IV, Trae Young, Jaren Jackson Jr., Jacob Evans III, Josh Okogie, Robert Williams III, Zhaire Smith, Mortiz Wagner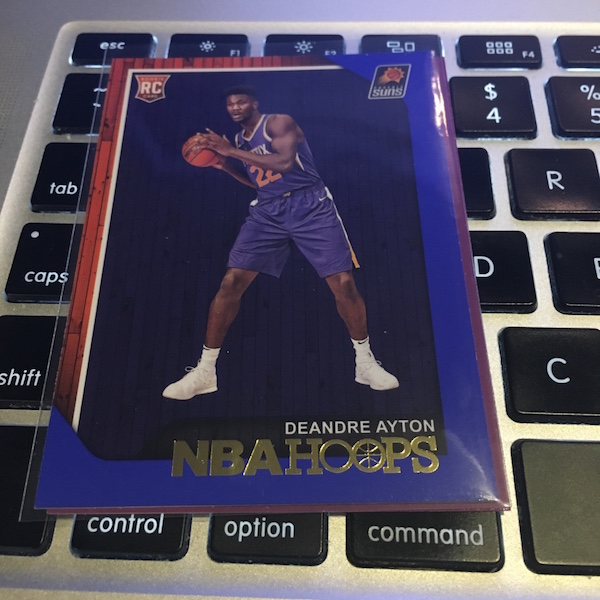 Inserts/short-prints: 16 (all in gallery below with some base)
Hoops Tribute (Nos. 281-300) (5) – Giannis Antetokounmpo, Larry Bird, Shaquille O'Neal, Damian Lillard, Dirk Nowitzki
Purple parallels (1) – Lance Stephenson
Blue parallels (4) – DeAndre Ayton, Kyle O'Quinn, Raymond Felton, Kyle Korver
Get Out The Way (1) – Goran Dragic
Faces of the Future (1) – Troy Brown Jr.
The Pulse (1) – Rudy Gobert
The Pulse  Holo (1) – DeAndre Jordan
Lights Camera Action (2) – Jayson Tatum, Devin Booker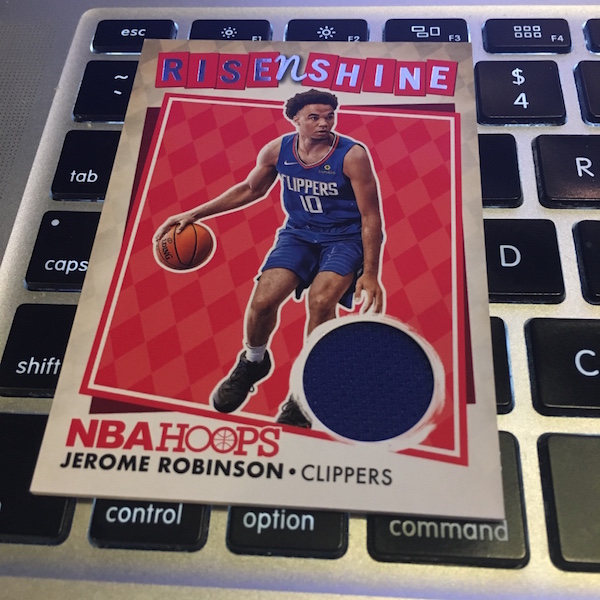 Autographs/Memorabilia: 1
Rise N Shine Memorabilia (1) – Jerome Robinson

What's Buzz-worthy: NBA Hoops was the first brand this collector ever ripped into for NBA cards -- except for some 1988-89 Fleer that I managed to mangle and discard back in the day -- so this one has a welcomed spot for me at times when I want to dabble with some basketball on the cheap. These once again deliver a hit in every blaster and they also deliver a decent amount of inserts and Rookie Cards, though the volume seems lower than last year. This particular box included a Blue parallel of No. 1 pick DeAndre Ayton who has had a strong start to this season. These Blue parallels and Red parallels, too, can only be found in blasters. There are a number of possibilities here for collectors but if you want guaranteed ink then you'll have to rip hobby at the link above -- two per box. The base set design's irregular border might bug some people -- the cards look off-center when they are not -- but the hard cuts to the frame and the hardwood texture make me think 1987 Topps to a degree. Not a bad thing to me but also not a design that wows me in this case. The photos of the base set feel distant as it appears that full-body shots are a default here -- I think a mix would be better since neither is required as part of this design -- but the variety of the inserts helps that some. The visuals in some of the inserts are pretty solid, though the short-printed Hoops Tribute cards are also a little basic feeling. The overall feel of this one is one part oldschool and one part modern, which I think is good. The hobby boxes will have more for you, so as long as you're comfortable with what you see here, ripping hobby for this one seems like the first option for your money. 

Product Grade: B+
Box Grade: A-
Fun Grade: B+
Follow Buzz on Twitter @BlowoutBuzz or send email to BlowoutBuzz@blowoutcards.com.