Buzz Break: 2018-19 Panini Prizm NBA cards (blaster box)
This entry was posted on December 14, 2018 by BlowoutBuzz.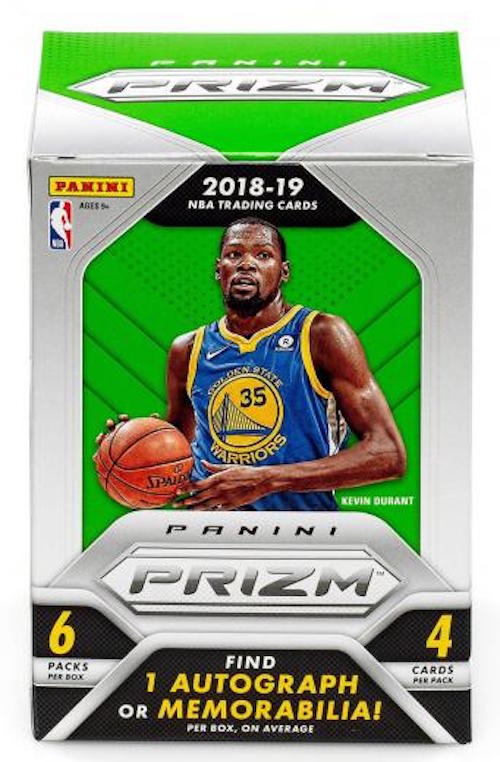 From time to time, Buzz will break a box of something and post the results here. Like this and want to see more? Or maybe there's a box you'd want to see busted? Send Buzz an email at BlowoutBuzz@blowoutcards.com.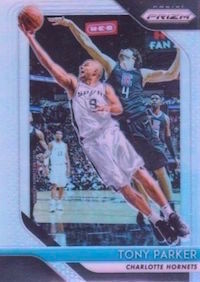 The box: 2018-19 Panini Prizm NBA cards (blaster box)
Where to buy: BlowoutCards.com (all formats)

Packs per box: 6
Cards per pack: 4
Cards in this box: 24
Base set completion: 
14 of 200 (7 percent)
Duplicates: 0
Base cards – Tony Parker, David Robinson, Patrick Beverley, Brandon Knight, Andre Iguodala, Joe Ingles, Channing Frye, Brandon Ingram, Al-Farouq Aminu, Enes Kanter, Pascal Siakam, Victor Oladipo, Marvin Williams, Harrison Barnes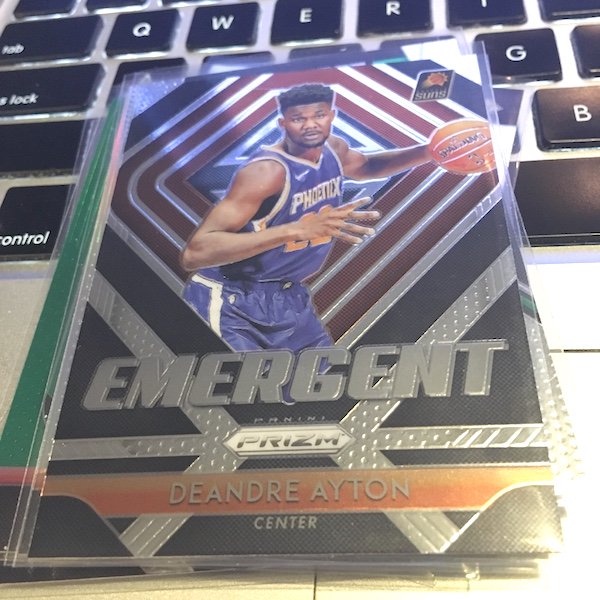 Insert/short-print cards: 9 (all in gallery below)
Rookie Cards (4) – Marvin Bagley III, Kevin Huerter, Robert Williams III, Donte DiVincenzo
Green Prizm parallel (1) – Kelly Oubre Jr.
Silver Prizm parallel (2) – Kyrie Irving, Trevor Ariza
Dominance (1) – Robert Parish
Emergent (1) – DeAndre Ayton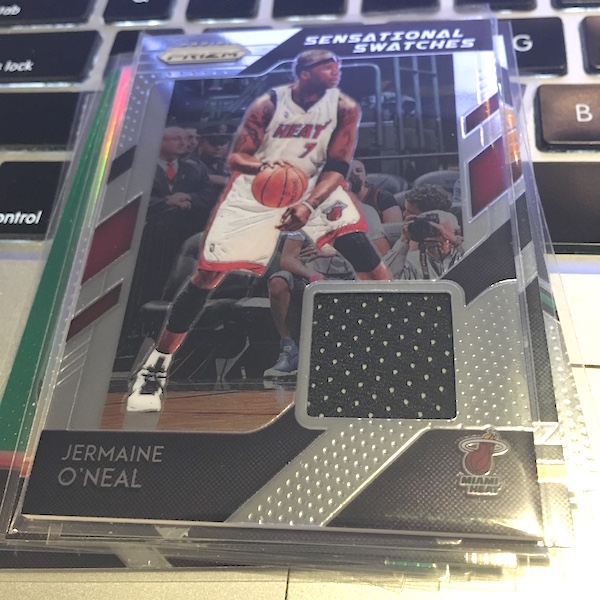 Autographs/Memorabilia: 1
Sensational Swatches (1) – Jermaine O'Neal

What's Buzz-worthy: This one delivered more Rookie Cards than my previous blaster but overall the same number of inserts and short-prints. My hit wasn't quite as solid (Kobe last time) but this one included at least one rookie of note and perhaps a bigger name among the parallels. Oddly, I've found Robert Parish to be Dominating in all three boxes I've opened this year. (I haven't looked for more locally, figuring they're gone.) ... As said before, the power of Prizm is strong with many -- the first store Buzz had checked was cleared out, while a second had eight blasters and six mega boxes, a lot that can have some interesting asking prices on eBay from those who did clear a shelf. ... As for the chase, particularly for key rookies like Luka Doncic, you can get Silver, Green, Purple Wave and Green Pulsar (/25) here. That last one along with jersey cards are only found in blasters so the right name can be a win easily at suggested retail price. It's not an easy hunt, but it's not too painful if you miss at this price -- and some blasters can contain rookie autos and she solid up-side.
Product Grade: A-
Box Grade: B
Fun Grade: B
Follow Buzz on Twitter @BlowoutBuzz or send email to BlowoutBuzz@blowoutcards.com.