Buzz Break: 2018 Donruss baseball cards (hanger box)
This entry was posted on March 29, 2018 by BlowoutBuzz.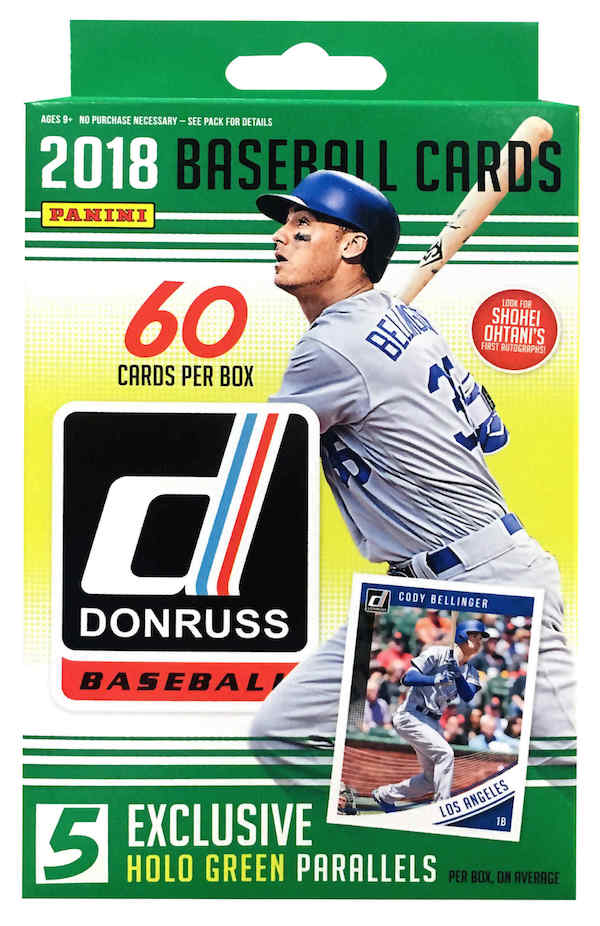 From time to time, Buzz will break a box of something and post the results here. Like this and want to see more? Or maybe there's a box you'd want to see busted? Send Buzz an email at BlowoutBuzz@blowoutcards.com.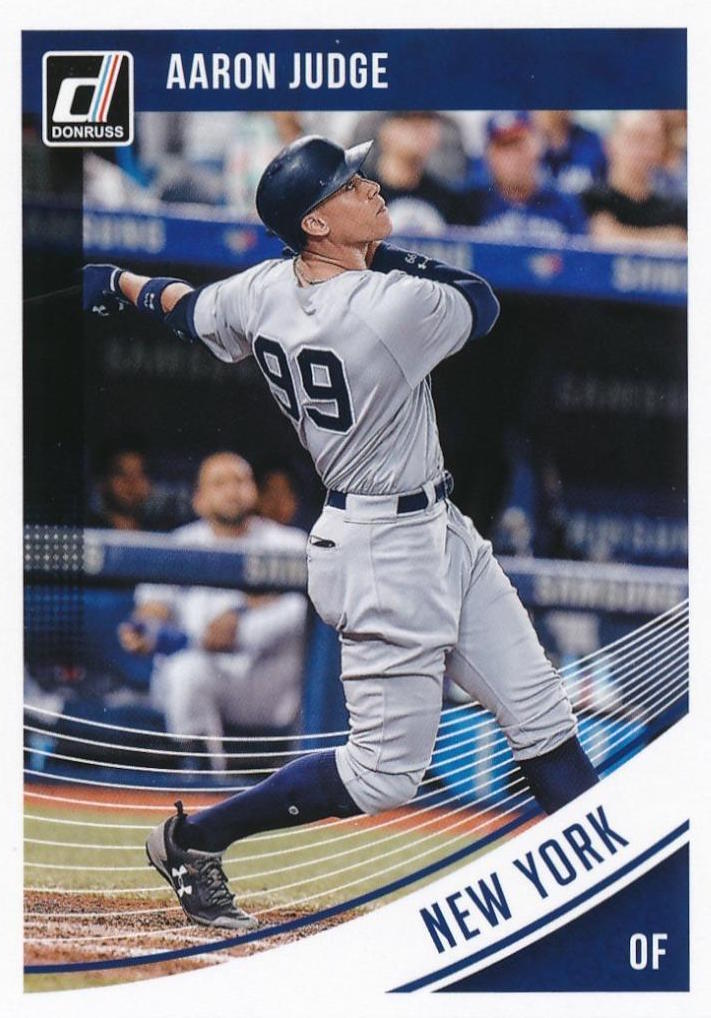 The box: 2018 Donruss baseball cards (hanger box)
Where to buy: BlowoutCards.com (for hobby)

Packs per box: 1
Cards per pack: 60
Set completion: 
47 of 270 (17 percent)
Duplicates: 0
Notables on base cards – Aaron Judge, Kris Bryant, Kirby Puckett, Eddie Mathews, Wade Boggs, Buster Posey, Trea Turner, Max Scherzer, George Brett, Harmon Killebrew, Paul Goldschmidt, Miguel Cabrera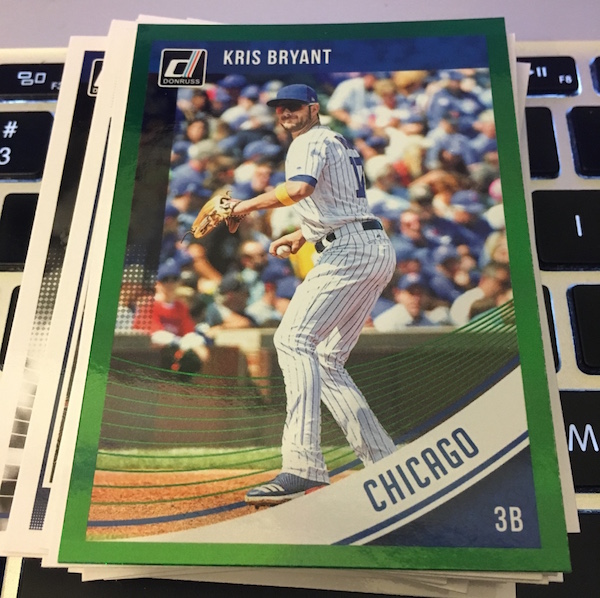 Insert/short-print cards: 18 (gallery of these and more below)
Variations (7) – Kris Bryant (alternate photo), Cody Bellinger (alternate photo), Mike Trout (1984 alternate photo), George Brett (black-and-white photo), Carlos Correa (nickname), Chipper Jones (full name), Yadier Molina (nickname)
Rated Rookie (2) – Clint Frazier, Ozzie Albies
Diamond Kings (3) – Nolan Arenado, Corey Kluber, Ryan Braun
Holo Green parallels (5) – Kris Bryant (alternate photo), Anthony Rizzo, Corey Seager, Corey Seager (1984), Josh Donaldson (1984)
Teal parallels (1) – Aces in Atlanta (Greg Maddux and Tom Glavine) (/199)
What's Buzz-worthy: This year's blaster boxes for Donruss don't have a guaranteed hit in them every single time like last year, but you'll find a boatload of inserts and variations -- they don't have to be rare to be fun or collectable -- no matter which format you choose. (Ironically, you'll also find more cards in these hangers vs. the 56 in the blasters.) This new Donruss design is joined by a subset of 1984 cards as well as the typical somewhat short-printed Rated Rookies and Diamond Kings. Rounding things out is a selection of cards showing multiple players in the style of late 1980s and early 1990s Fleer's "Superstar Specials." A big reason to dig in here? Shohei Ohtani cards, inserts, memorabilia cards and autographs, though (spoiler alert) I've found none in the several hangers I've ripped. Nevertheless, I'll keep on ripping this one if it presents itself. About the only drawback is a simple base design that really feels like it's ready for being Optichromed later in the year. We'll see.
Product Grade: A-
Box Grade: A-
Fun Grade: A-
Follow Buzz on Twitter @BlowoutBuzz or send email to BlowoutBuzz@blowoutcards.com.