Buzz Break: 2018 Donruss Elite NFL cards (blaster box)
This entry was posted on July 12, 2018 by BlowoutBuzz.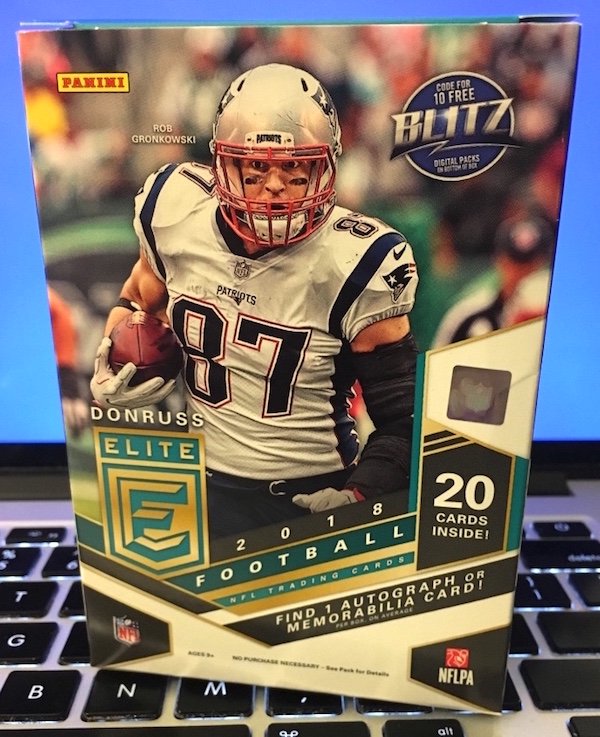 From time to time, Buzz will break a box of something and post the results here. Like this and want to see more? Or maybe there's a box you'd want to see busted? Send Buzz an email at BlowoutBuzz@blowoutcards.com.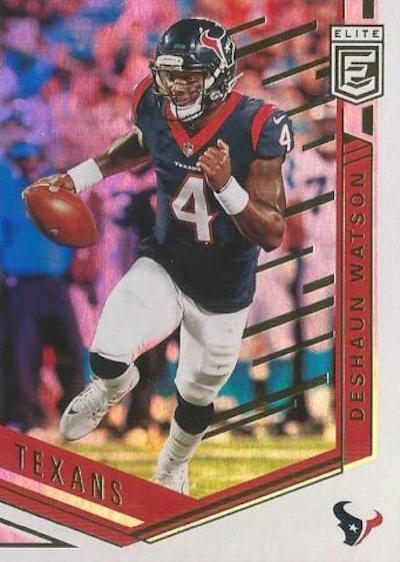 The box: 2018 Donruss Elite NFL cards
Where to buy: BlowoutCards.com (for hobby)
Packs per box: 4
Cards per pack: 5
Cards in this box: 20
Base set completion: 
12 of 100 (12 percent)
Duplicates: 0
Base cards – DeShaun Watson, Mitchell Trubisky, Drew Brees, Blake Bortles, Jared Goff, Frank Gore, Samaje Perine, DeMarcus Lawrence, Josh Gordon, Joe Flacco, Marvin Jones Jr., DeMaryius Thomas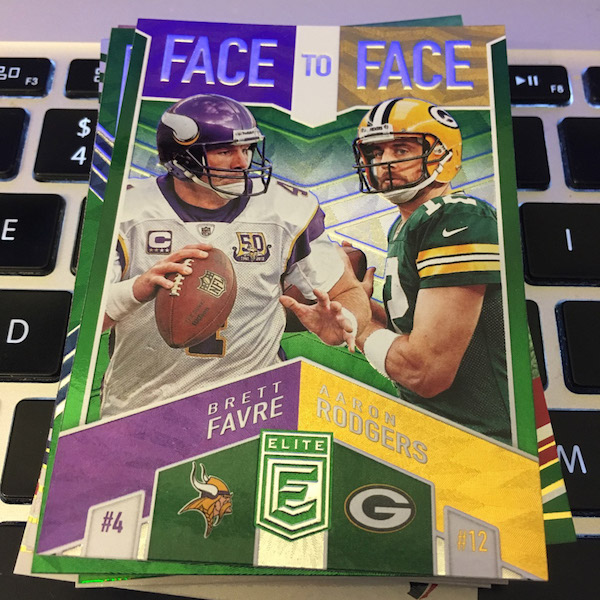 Insert cards: 7 (all inserts and some base in gallery below)
Green parallel (2) – Aaron Rodgers, Teddy Bridgewater
Green rookies parallel (1) – Ronald Jones II
Green Primary Colors (1) – Jameis Winston
Green Dual Threats (1) – Johnny Hekker
Green Face to Face (1) – Brett Favre & Aaron Rodgers
Spellbound (1) – Todd Gurley II (E)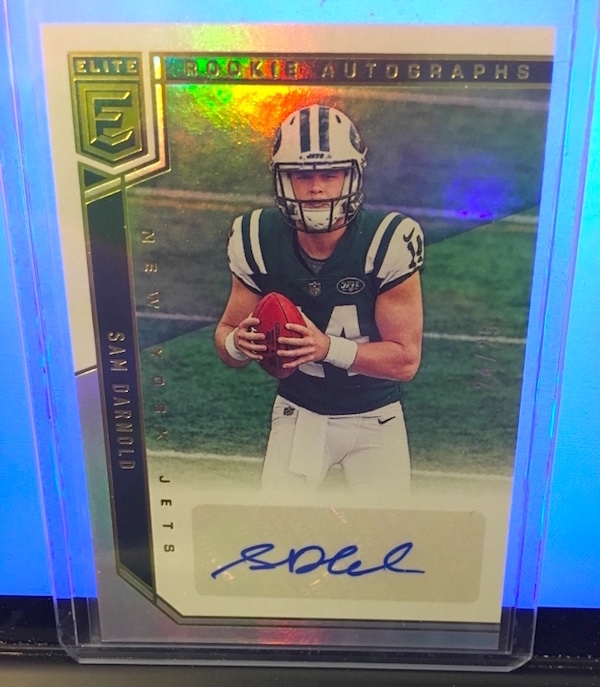 Autographs/Memorabilia: 1
Rookie Autographs (1) – Sam Darnold (/25)

What's Buzz-worthy: The price on this $29.98 box almost got me to pass (not a big fan of premium-priced boxes with a hit that could end up just being a jersey) but the hit here delivered big with a rare autograph of the No. 3 overall pick out of USC. This is a retail-only auto that has a number of parallels but if the standard version is this rare for top names? Well, that's interesting and it makes me wonder if that overall formula helps make these even tougher pulls on the whole. (It depends what other types of hits are included in retail.) The look and feel for this product as a whole is a little busier than in other years but it works -- I almost gave it an A+ because there's some clean and very deluxe-feeling textures and approaches used here. They're familiar if you've opened Elite recently they just feel very clean this time. With this one being a big win, I'll probably do one more of these at some point -- just to see what a more typical box delivers compared to this one.
Product Grade: A
Box Grade: A+
Fun Grade: A-
Follow Buzz on Twitter @BlowoutBuzz or send email to BlowoutBuzz@blowoutcards.com.