Buzz Break: 2018 Donruss football cards (blaster box)
This entry was posted on August 27, 2018 by BlowoutBuzz.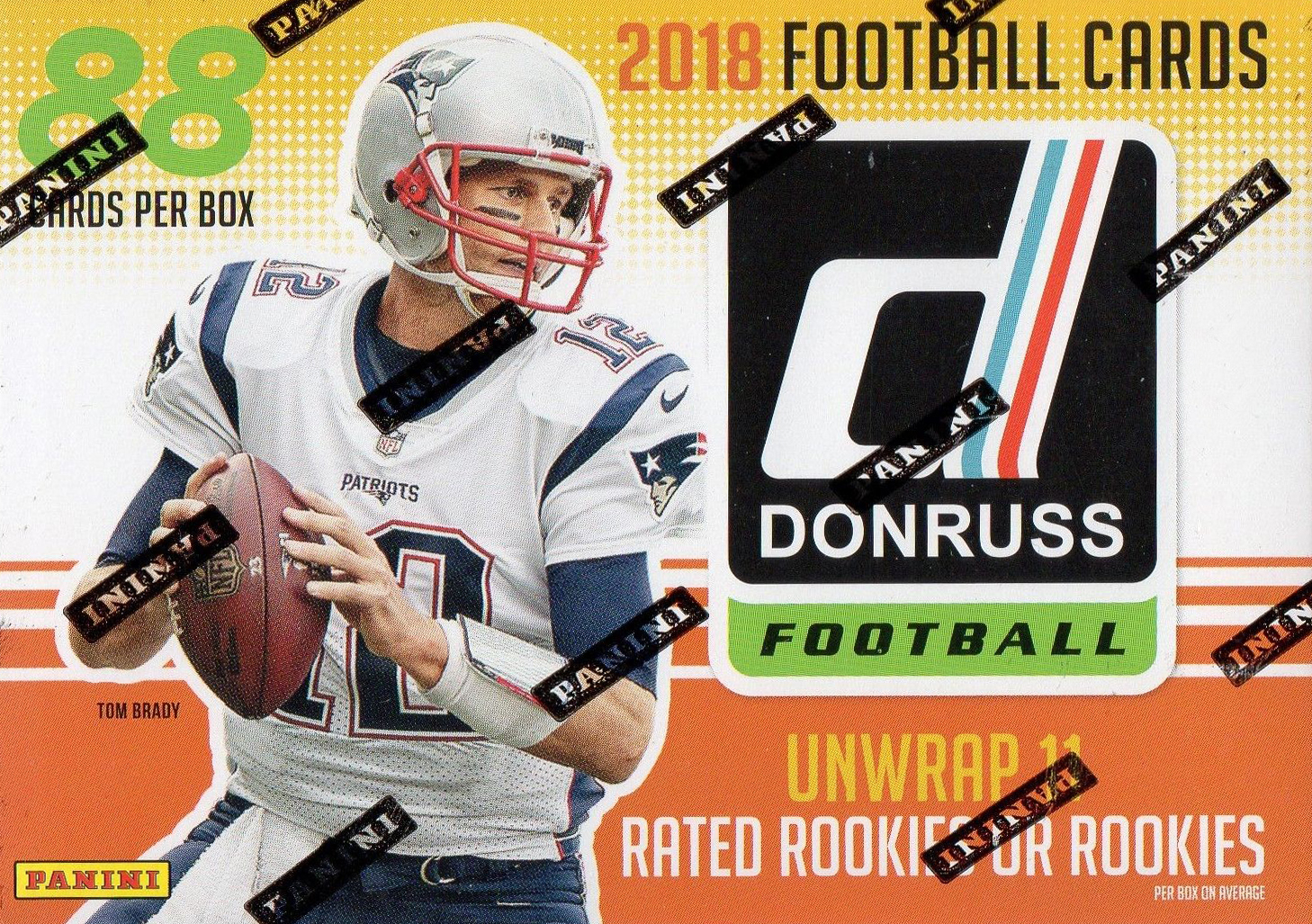 From time to time, Buzz will break a box of something and post the results here. Like this and want to see more? Or maybe there's a box you'd want to see busted? Send Buzz an email at BlowoutBuzz@blowoutcards.com.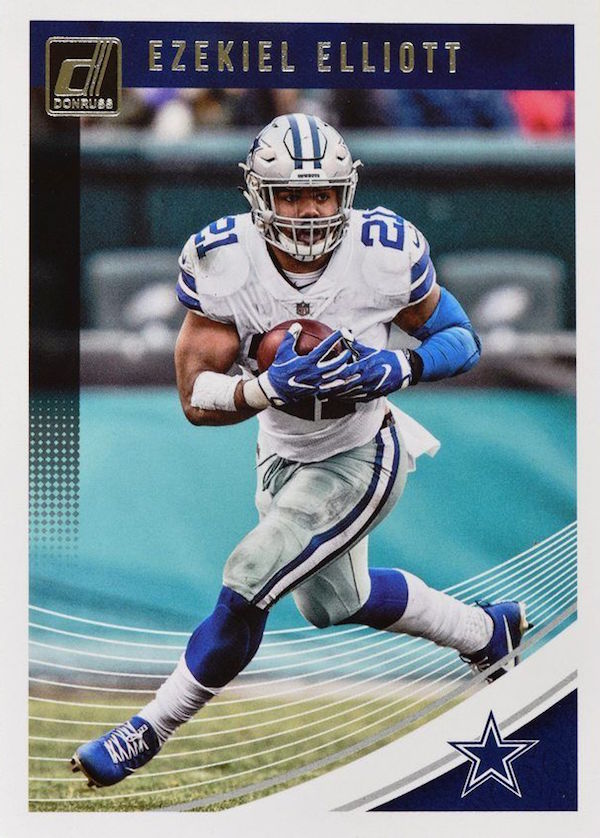 The box: 2018 Donruss NFL cards (blaster box)
Where to buy: BlowoutCards.com (for hobby)

Packs per box: 11
Cards per pack: 8
Cards per box: 88
Base set completion: 
72 of 300 (24 percent)
Duplicates: 0
Notables on base cards – Ezekiel Elliott, Kenyan Drake, JuJu Smith-Schuster, Drew Brees, Terry Bradshaw, Julio Jones, Khalil Mack, Tony Dorsett, Mark Ingram, LaDainian Tomlinson, Todd Gurley, Bo Jackson, Earl Campbell, Landon Collins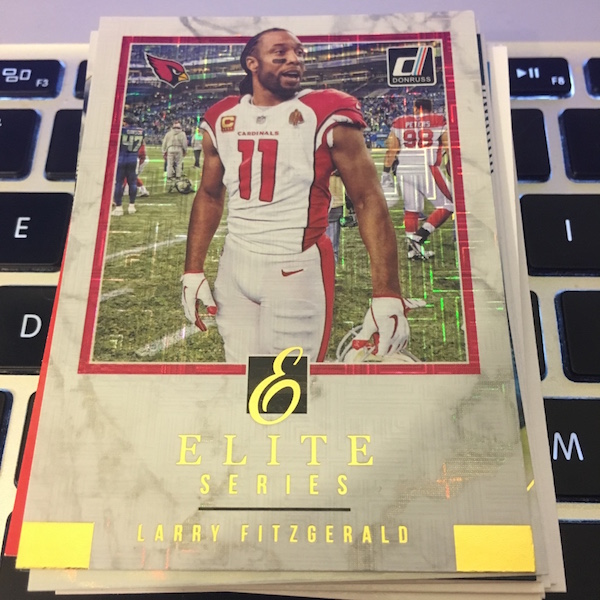 Insert/short-print cards: 15 (all in gallery below with some base)
Rookie Cards (SP) (5) – Rashaan Evans, Isaiah Oliver, Avonte Maddox, Javon Wims, Jordan Wilkins
Rated Rookies (SP) (6) – Sony Michel, Anthony Miller, Rashaad Penny, Mason Rudolph, Keke Coutee, James Washington
Red Press Proof (1) – Frank Clark
The Champ is Here (1) – Jalen Mills
Dominators (1) – Jordan Howard
Elite Series (1) – Larry Fitzgerald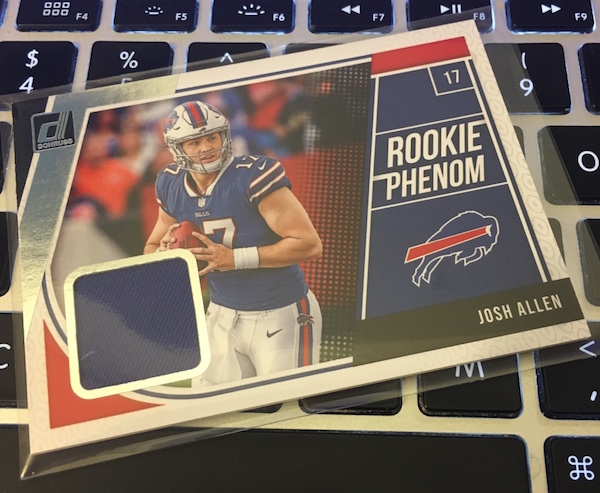 Autographs/Memorabilia: 1
Rookie Phenom Jerseys (1) – Josh Allen

What's Buzz-worthy: These blasters deliver more rookies (11) than inserts so if chasing the newcomers is your thing along with building a basic set, this format is for you with all of that and a guaranteed jersey card. This jersey was a stronger one but the box felt flat to me compared to ripping into a jersey hanger box for $5 less. (To me, it's definitely not as fun as the jersey hangers to open.) Hobby, of course, has the best of both worlds with multiple hits, plenty of inserts and plenty of base. It's definitely one to consider as the NFL season is nearly upon us, though this one has plenty of competition this season -- even among lower-end releases from Panini America. If you dig what you see here, rip into a hobby box at the link above. They can deliver pretty well.
Product Grade: B+
Box Grade: A- (strong hit)
Fun Grade: B- (blasters feel lean on everything but base)
Follow Buzz on Twitter @BlowoutBuzz or send email to BlowoutBuzz@blowoutcards.com.