Buzz Break: Eight 2018 Panini Black Friday promo packs
This entry was posted on December 3, 2018 by BlowoutBuzz.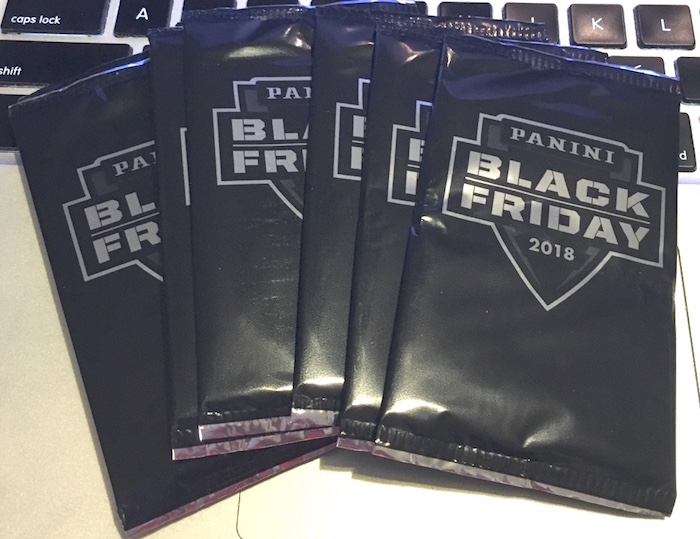 From time to time, Buzz will break a box of something and break down the results here. Like this and want to see more -- or maybe there's a box you'd want to see busted? Send Buzz an email at BlowoutBuzz@blowoutcards.com.

The packs: Eight 2018 Panini America Black Friday promo packs
Where to buy: Initially only as bonuses at participating shops (click here for past promo packs)

Packs per lot: 8
Cards per pack: 2
Cards in this run: 16
Base set completion: 
15 of 40 (38 percent)
Duplicates: 0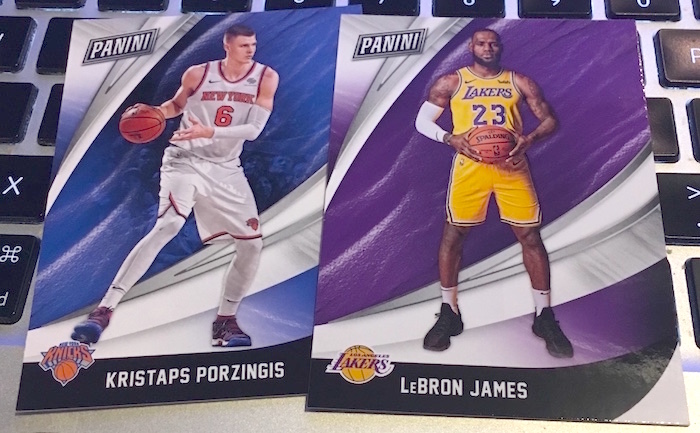 Base cards: LeBron James, James Harden, Stephen Curry, Russell Westbrook, Donovan Mitchell, Anthony Davis, Kawhi Leonard, Kristaps Porzingis, John Wall, Chris Sale, Luis Severino, Bryce Harper, J.D. Martinez, Mookie Betts, Paul Goldschmidt
Rookies: None

Insert cards: 1
Panini Collection (1) – Rickey Henderson (/199)


Autographs/Memorabilia: None
What's Buzz-worthy: This break is represented pack-by-pack in the gallery below and it led off with a winner in my mind -- the first I've seen of LeBron James in a Lakers uniform on a card this year -- and it packed one numbered insert of a baseball Hall of Famer. There was one thick pack here -- a plug card in that one -- but no rookies as they are also numbered. I picked these up with a couple of Optic Mega Boxes you'll see ripped here at some point since I liked that pack-per-buy ratio (four per box) for the price vs. other options. This one turned out to be heavy on NBA stuff, though that shouldn't be too surprising as the NFL cards were in their own packs for NFL buys. The star power here is solid -- just wish the variety was flowing a little more in this particular lot, though the James card and a numbered card seemed reasonable. There are autographs and memorabilia cards that can be found in these so they're worth a look as long as you buy from a trusted source. (The thick packs are obvious and could be pulled out easily.) Landing these in bulk is probably your safest bet, though chasing parallels is probably best route to take unless you're wanting super-rare cards of top names. If you like the chase, there's a lot here with the hits and the Panini Collection cards, which can have some really striking photos.
Product Grade: A
Lot Grade: B
Fun Grade: B
Follow Buzz on Twitter @BlowoutBuzz or send email to BlowoutBuzz@blowoutcards.com.