Buzz Break: 2018 Panini Chronicles baseball cards (blaster)
This entry was posted on September 12, 2018 by BlowoutBuzz.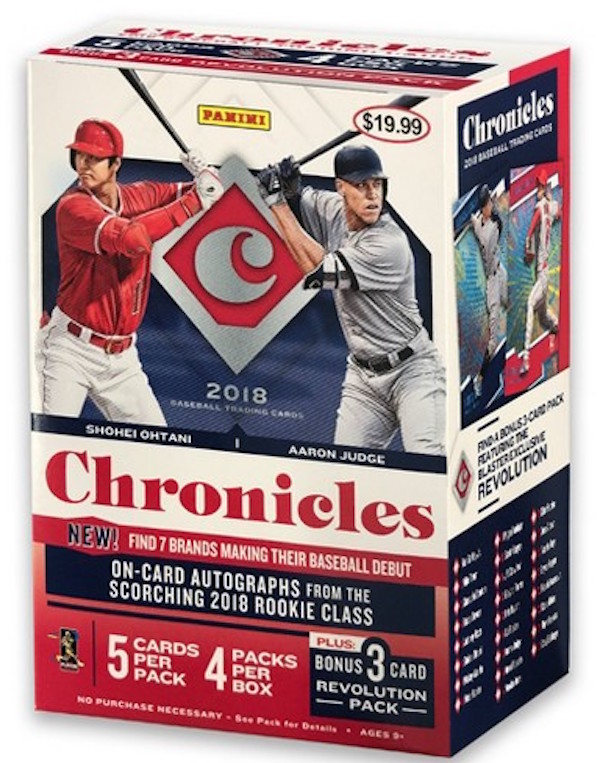 From time to time, Buzz will break a box of something and post the results here. Like this and want to see more? Or maybe there's a box you'd want to see busted? Send Buzz an email at BlowoutBuzz@blowoutcards.com.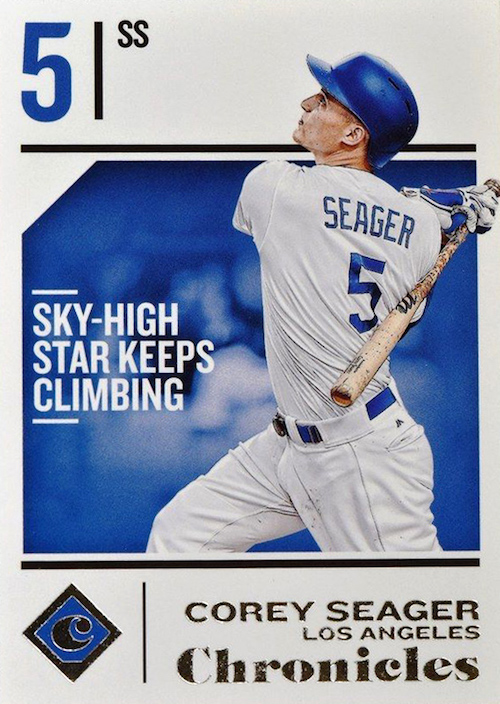 The box: 2018 Panini Chronicles baseball cards (blaster box)
Where to buy: BlowoutCards.com (for hobby)

Packs per box: 5 (four standard, one Revolution)
Cards per pack: 5 (three in revolution)
Cards in this box: 23
Base set completion: 
2 of 60 (3 percent)
Duplicates: 0
Base cards – Corey Seager, Jose Abreu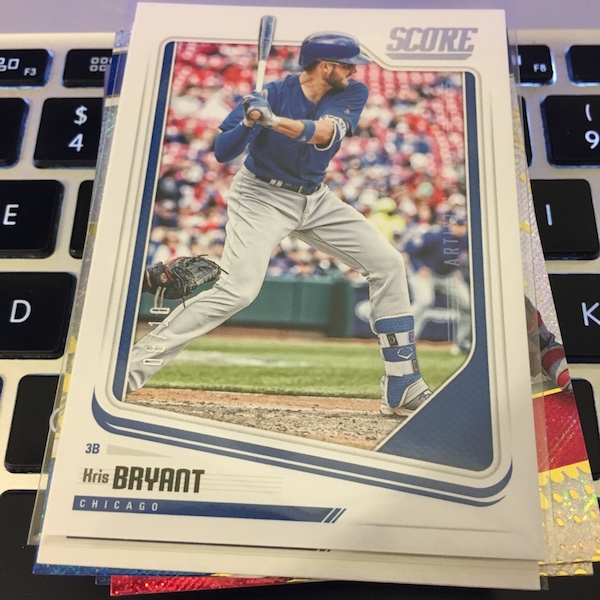 Insert cards: 21 (all cards from box in gallery below)
Classics (2) – Bryce Harper, Rhys Hoskins
Crusade (1) – Amed Rosario
Crusade Ruby Wave (1) – Mike Trout (/199)
Illusions (2) – Giancarlo Stanton, Gleyber Torres
Limited (1) – Clint Frazier
Phoenix (2) – Carlos Correa, Gleyber Torres
Phoenix Prizm (1) – Rhys Hoskins
Prizm (2) – Clint Frazier, Victor Robles
Prestige (1) – Nolan Arenado
Revolution (3) – Aaron Judge, Mike Trout, Kris Bryant
Score (1) – Jose Altuve
Score Artist's Proof (1) – Kris Bryant (/10)
Select (1) – Mike Trout
Status (1) – Ronald Guzman
Studio (1) – Victor Robles

Autographs/Memorabilia: None

What's Buzz-worthy: I can't remember the last time I gave a hitless box an A+ grade -- I'm sure it has happened, but it's definitely not the norm. This one is easily a contender for the most-improved brand vs. the previous year in that this update-everything release that even offers updates brands that didn't previously exist has been flipped on its head. The base set? Found just twice per box here. Last year? The "other" sets were the inserts and most cards were from a non-traditional Chronicles set. The rest of the cards this year other than those base cards? They are essentially inserts, though you could, in theory, identify each set and call them all base cards if you wanted to with only their parallels being inserts. This box delivered pretty well for the names across the board from its Revolution bonus pack to the parallels -- a Rhys Hoskins, a Mike Trout (/199) and a Kris Bryant card limited to only 10 copies. (That made me do a double-take.) The Revolution cards are only in blasters and it's a 25-card set that's stacked with All-Stars from the present as well as the past (Ken Griffey Jr., Mickey Mantle) and key rookies such as Ronald Acuña Jr., Ozzie Albies and Shohei Ohtani. This box was a fun rip, though I'm sure it can be topped -- if you like what you see here, shredding a hobby box at the link above is a definite "do." I plan to rip a hobby box of this one here sometime soon so I'll offer more thoughts on it when I see more.
Product Grade: A
Box Grade: A+
Fun Grade: A+
Follow Buzz on Twitter @BlowoutBuzz or send email to BlowoutBuzz@blowoutcards.com.