Buzz Break: 2018 Panini Classics football cards (blaster box)
This entry was posted on June 9, 2018 by BlowoutBuzz.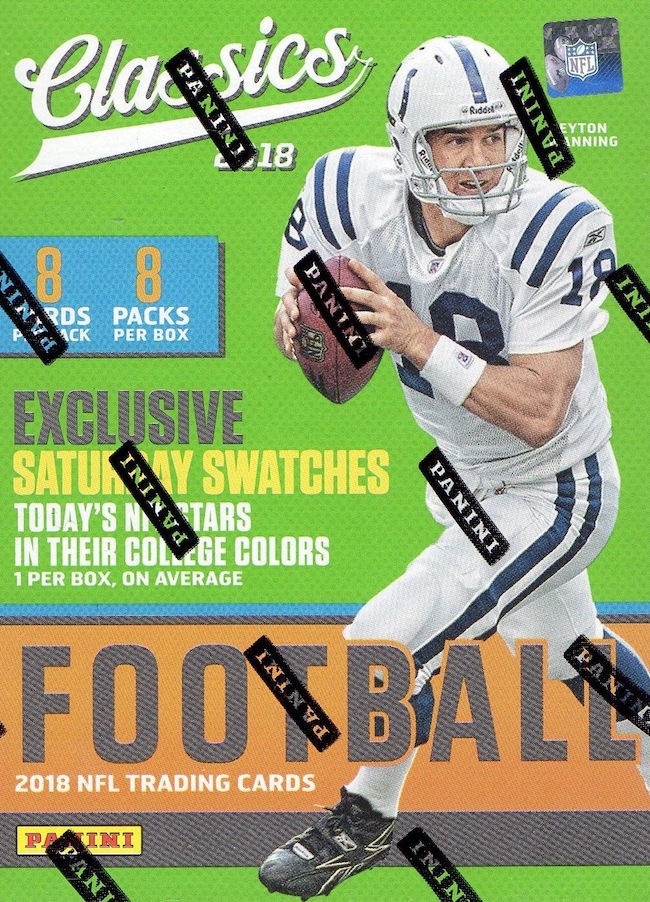 From time to time, Buzz will break a box of something and post the results here. Like this and want to see more? Or maybe there's a box you'd want to see busted? Send Buzz an email at BlowoutBuzz@blowoutcards.com.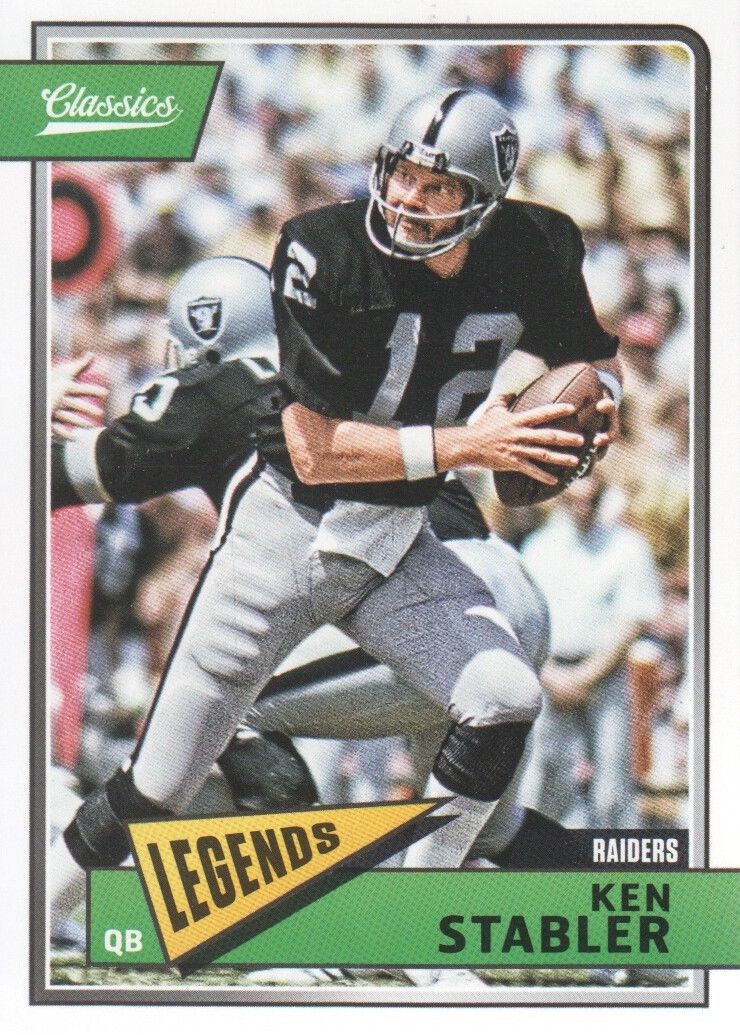 The box: 2018 Panini Classics football cards (blaster box)
Where to buy: BlowoutCards.com (for hobby)

Packs per box: 8
Cards per pack: 8
Cards in this box: 64
Base set completion: 
56 of 300 (19 percent)
Duplicates: 0
Notables on base cards: Y.A. Tittle, John Hannah, Peyton Manning, Shaun Alexander, Eric Dickerson, Kurt Warner, Mike Ditka, Calvin Johnson, Howie Long, Marshall Faulk, Barry Sanders, Fred Biletnikoff, Ken Stabler, Lenny Moore, Jameis Winston, Derrick Henry, Ezekiel Elliott, Kareem Hunt, Odell Beckham Jr.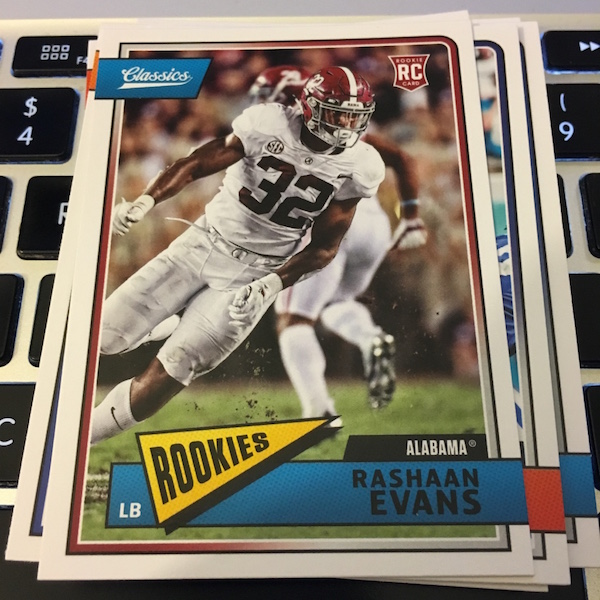 Insert/short-print cards: 7 (all inserts in gallery below with some base)
Rookie Cards (3) – Rashaan Evans, Keishawn Bierria, Deontay Burnett
Composers (1) – Carson Wentz
Instant Classics (1) – Joe Montana
Classic Clashes (1) – Barry Sanders and Emmitt Smith
Blue back parallel (1) – Ogbonnia Okoronkwo (/175)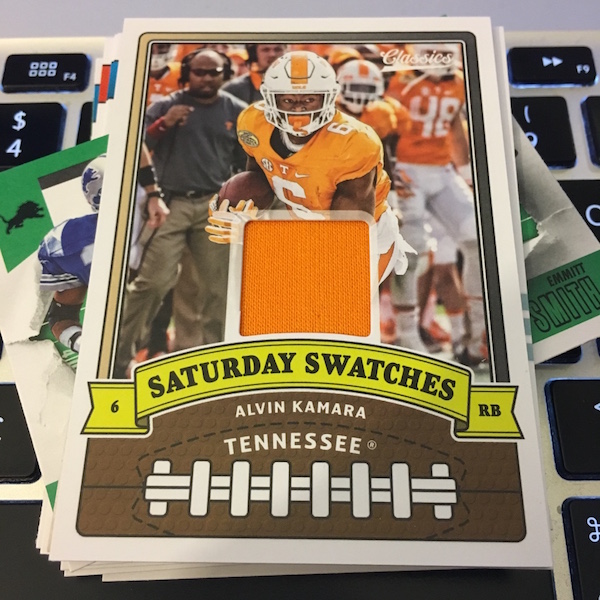 Autographs/Memorabilia: 1
Saturday Swatches (1) – Alvin Kamara

The Big Card here? Kamara
What's Buzz-worthy: This one was one of my favorites two years ago and was an occasional go-to last year, though not as rabidly because blasters didn't guarantee anything. This year they do -- a player-worn college jersey card in every box that's not found anywhere else. Two drawbacks here? White card stock that pushes this one from more of a 1980s feel to an early 1990s one -- but with a semi-1980s design -- and far fewer Rookie Cards. You get three RCs per blaster this year vs. one (and sometimes more) per pack last year. You also get far fewer inserts, too, with them falling at about half as many as last year. That means more base cards and that's not that bad considering how the checklist here is loaded with past and present stars -- but that also hurts the value return here if you're worried about that. It also puts a lot more of the focus on the memorabilia card and if your box isn't as strong there, it will burn a little. This one included an Alvin Kamara -- so it's a good one this time. Over on the hobby side, you'll find a lot more interesting and new inclusions that help change this one dramatically but they're not here. If I bust a hobby box at some point, I'll dig in about those then. 

Product Grade: B
Box Grade: A-
Fun Grade: B+
Follow Buzz on Twitter @BlowoutBuzz or send email to BlowoutBuzz@blowoutcards.com.