Buzz Break: 2018 Topps Archives baseball cards (blaster box)
This entry was posted on August 17, 2018 by BlowoutBuzz.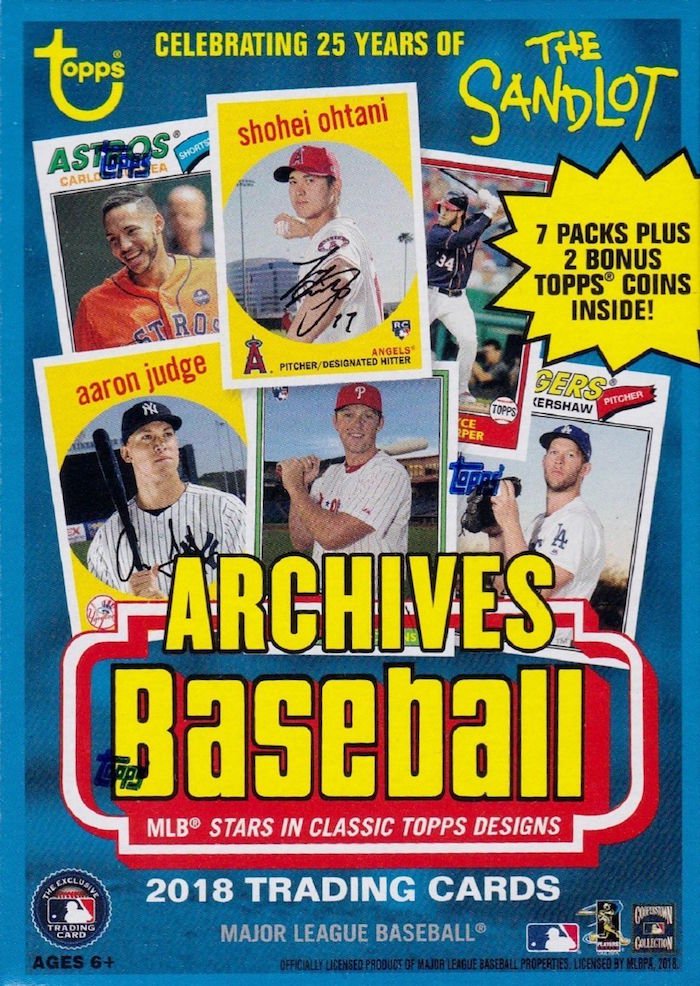 From time to time, Buzz will break a box of something and post the results here. Like this and want to see more? Or maybe there's a box you'd want to see busted? Send Buzz an email at BlowoutBuzz@blowoutcards.com.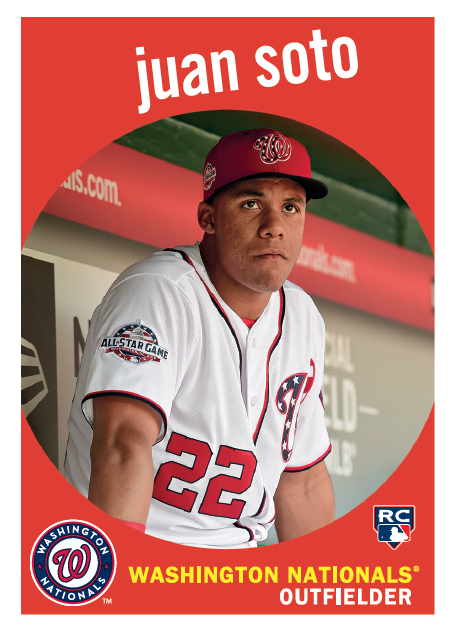 The box: 2018 Topps Archives baseball cards (blaster box)
Where to buy: BlowoutCards.com

Packs per box: 8 (seven standard packs, one coin pack)
Cards per pack: 7
Cards in this box: 58 (56 cards and two coins)
Base set completion: 
50 of 300 (17 percent)
Duplicates: 0
Notables on base cards – Gary Carter, Roberto Clemente, Wade Boggs, Buster Posey, Rod Carew, Kyle Schwarber, David Ortiz, Ozzie Smith, Greg Maddux, Will Clark, Justin Verlander, Ryne Sandberg, Aaron Judge
Rookie Cards (10) – Ronald Acuña Jr., Juan Soto, Chance Sisco, Luis Gohara, Tyler Mahle, Francisco Mejia, Brian Anderson, Jordan Hicks, Harrison Bader, Austin Meadows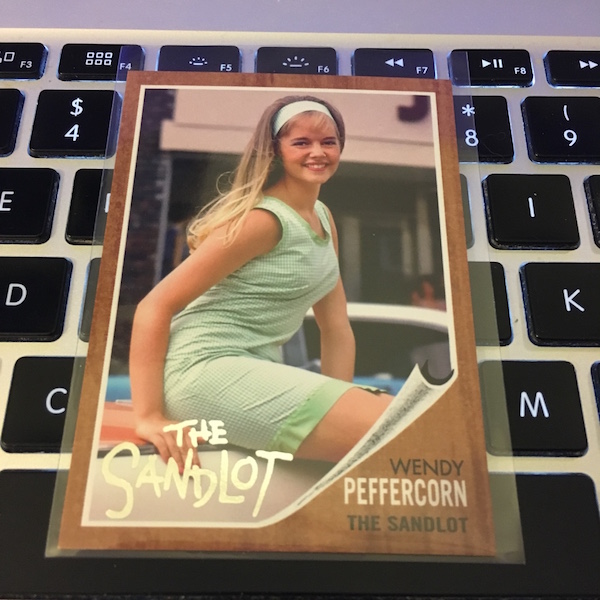 Inserts/short-prints: 8 (all inserts in gallery below)
Venezuela back 1959 parallel (1) – Anthony Rendon
1959 Topps Combos (1) – Joc Pederson, Yasiel Puig, Matt Kemp
1981 Topps Future Stars (1) – Alex Verdugo, Walker Buehler, Kyle Farmer
1977 Topps Turn Back The Clock (1) – Bob Gibson
Topps Rookie History (1) – Chipper Jones (1991 Topps)
The Sandlot (1) – Wendy Peffercorn
Coins (2) – Benny "The Jet" Rodriguez, Kris Bryant

Autographs/Memorabilia: None

What's Buzz-worthy: This one was definitely a Dodgers box with the Combos card, the Future Stars and a coin of future Dodger Benny "The Jet" Rodriguez in his earlier years. (Pre-rookie?) I'm betting Marley Shelton, err Wendy Peffercorn, might have thrown out a first pitch for Dodgers at some point, too. This box over-delivered with a parallel card that's one in 108 packs and it delivered two of the biggest rookies this season in Acuña and Soto -- his first in-pack RCs. I'll admit that I wasn't feeling the combination of 1959, 1981 and 1977 but I think two of the three work. (I'm not into the 1977s.) The Sandlot inserts are one per box as are the short-printed Combos cards, Rookie History and the Future Stars, while the Turn Back insert is every other box. The coins include Sandlot stars alongside big-leaguers, which adds even more fun potential to a box and the coins are only found here -- two per blaster. This is one of those rare situations where retail arrives before hobby -- perhaps we'll have more surprises then -- but until then collecting the stars of the reel world and the newest rookies of the real world can only be done here. I'll probably bust one or two more of these before hobby arrives next month.
Product Grade: A-
Box Grade: A-
Fun Grade: B+
Follow Buzz on Twitter @BlowoutBuzz or send email to BlowoutBuzz@blowoutcards.com.