Buzz Break: 2018 Topps Chrome Update MLB cards (mega box)
This entry was posted on November 30, 2018 by BlowoutBuzz.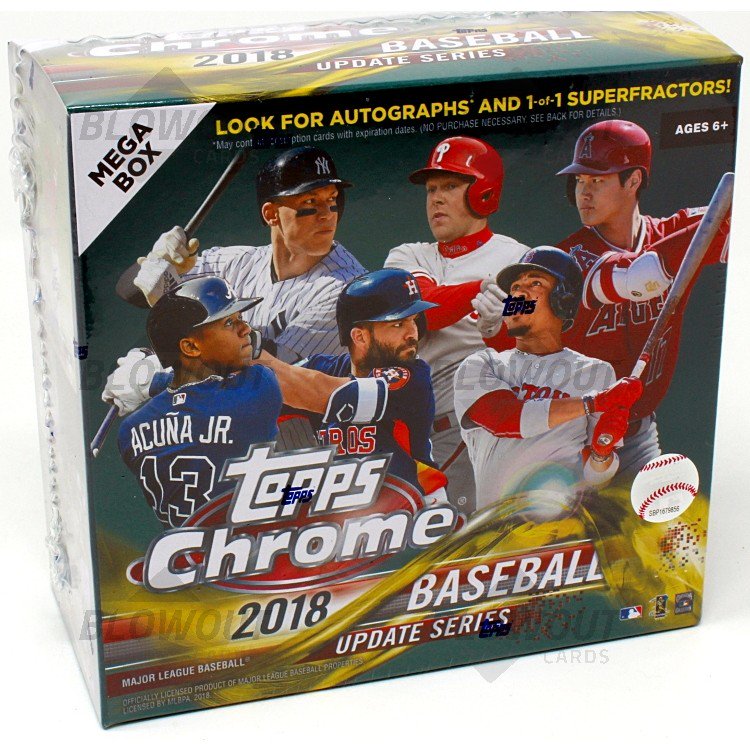 From time to time, Buzz will break a box of something and post the results here. Like this and want to see more? Or maybe there's a box you'd want to see busted? Send Buzz an email at BlowoutBuzz@blowoutcards.com.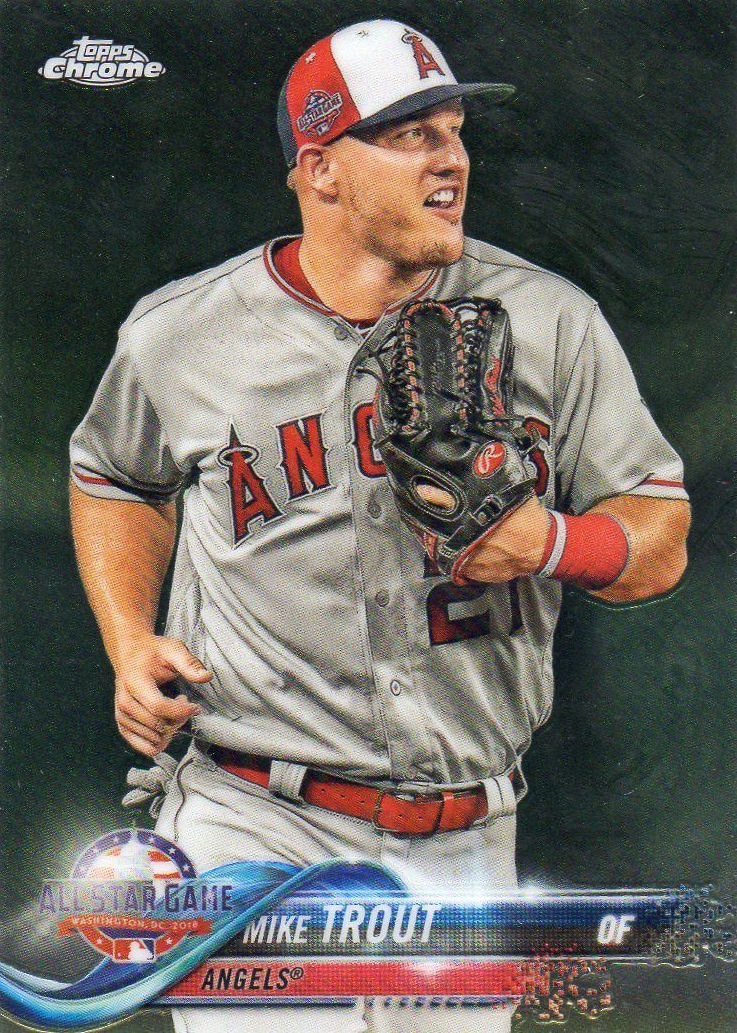 The box: 2018 Topps Chrome Update baseball cards (mega box)
Where to buy: Click here

Packs per box: 7
Cards per pack: 4
Cards in this box: 28
Base set completion: 
24 of 100 (24 percent)
Duplicates: 0
Base cards – Mike Trout, Bryce Harper, Max Scherzer, Giancarlo Stanton, Andrew McCutchen, Marcell Ozuna, Todd Frazier, Jose Abreu, Gerrit Cole, Zack Cozart, Felipe Vazquez, Eric Hosmer
Rookie Cards (12) – Ronald Acuña Jr., Rafael Devers, Gleyber Torres, Dylan Cozens, Scott Kingery, Rhys Hoskins, Isiah Kiner-Falefa, Austin Meadows, Freddy Peralta, Jordan Hicks, Dustin Fowler, Amed Rosario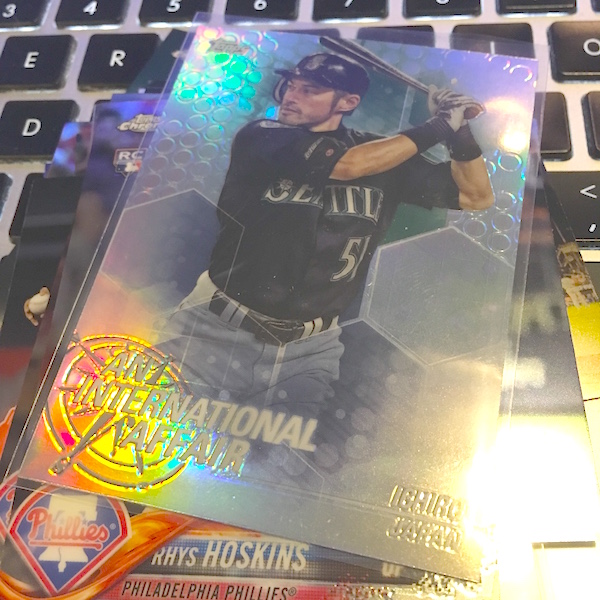 Insert/short-print cards: 4 (inserts and some base in gallery below)
An International Affair (4) – Ichiro Suzuki, Yoan Moncada, Freddie Freeman, Rafael Devers
Autographs/Memorabilia: None

What's Buzz-worthy: Remember that stacked Topps Update release? Well, it's back in a condensed rookie-packed Chrome edition that's only initially found at Target -- a release that packs autographs, parallels, Superfractors and a few surprises. Some of those notable rookies that are commanding good money for even basic RCs from this one. There are only 100 cards on the checklist and this release includes 48 Rookie Cards out of that bunch with parallels that aren't easy -- standard Refractors are one in 48 packs (seven boxes) which is just one pack less than the starting point for autographs. The odds aren't super-friendly here, but the stacked checklist will help and when you pull a key card it will do well, though it does appear in the short-term that these boxes are plentiful -- and this year also has loose packs that are, again, only initially at Target. Long-term, these boxes might be solid holds as a lot of them will inevitably be ripped to get what's inside -- it will be interesting to see how these look later. They offer a lot more Chrome than past megas that included just a couple Chrome packs and standard packs.
Product Grade: A
Box Grade: B+ (thanks to Acuña but it didn't otherwise wow me)
Fun Grade: B+
Follow Buzz on Twitter @BlowoutBuzz or send email to BlowoutBuzz@blowoutcards.com.