Buzz Break: 2018 Topps Luminaries baseball cards
This entry was posted on September 13, 2018 by BlowoutBuzz.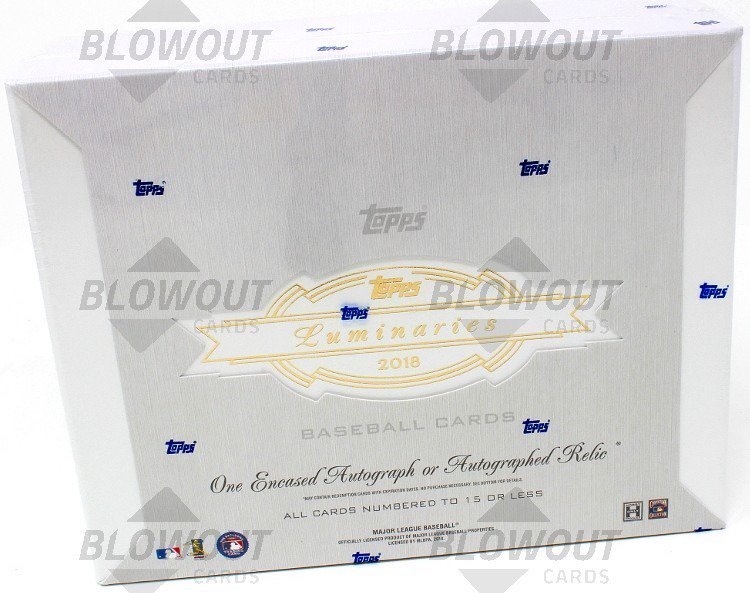 From time to time, Buzz will break a box of something and post the results here. Like this and want to see more? Or maybe there's a box you'd want to see busted? Send Buzz an email at BlowoutBuzz@blowoutcards.com.

The box: 2018 Topps Luminaries baseball cards
Where to buy: BlowoutCards.com

Packs per box: 1
Cards per pack: 1
Base set completion: 
N/A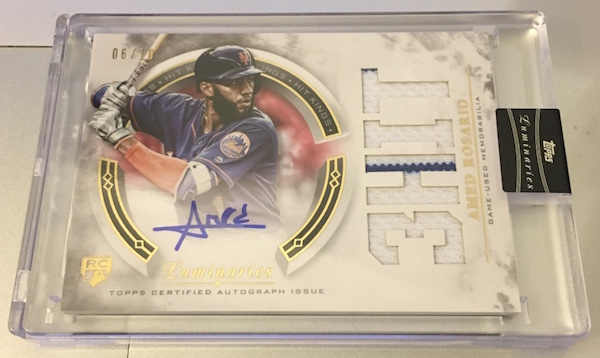 Autographs/Memorabilia: 1
Hit King Relic Autographs (1) – Amed Rosario (/10)

What's Buzz-worthy: These boxes are high-risk, high-reward. A few of them will include insane 40-autograph book cards while many will include standard encased autograph or autographed memorabilia cards -- and none of them are numbered to more than 15 copies. This particular box included an autographed Relic Rookie Card -- but perhaps not a player that's prime on the hobby radar of many just yet to make him a money guy as another of the 15 has a $125 asking price on eBay. However there are enough big rookies in this one to also warrant a look (see the checklist here and a preview here). ... Cards in this one come encased, which makes for a good presentation, and you can see that they are glossed cards with perfectly bold autographs. Just as I said last year, if these boxes dip in price at all due to volume (something that could happen but I doubt it), they're a bit of a no-brainer. Check out the odds below and that checklist -- there are definitely more big cards than risky cards if you want to land a nice sig via busting boxes. If you do and don't land a bigger auto, these are still cards that seem like they might be good long-term holds because once boxes dry up they'll get pricier -- and that will help the singles market if people are chasing certain players or teams in this one.
Product Grade: A-
Box Grade: C (an average box)
Fun Grade: B
Follow Buzz on Twitter @BlowoutBuzz or send email to BlowoutBuzz@blowoutcards.com.