Buzz Break: 2018 Topps Stadium Club MLB cards (blaster box)
This entry was posted on June 29, 2018 by BlowoutBuzz.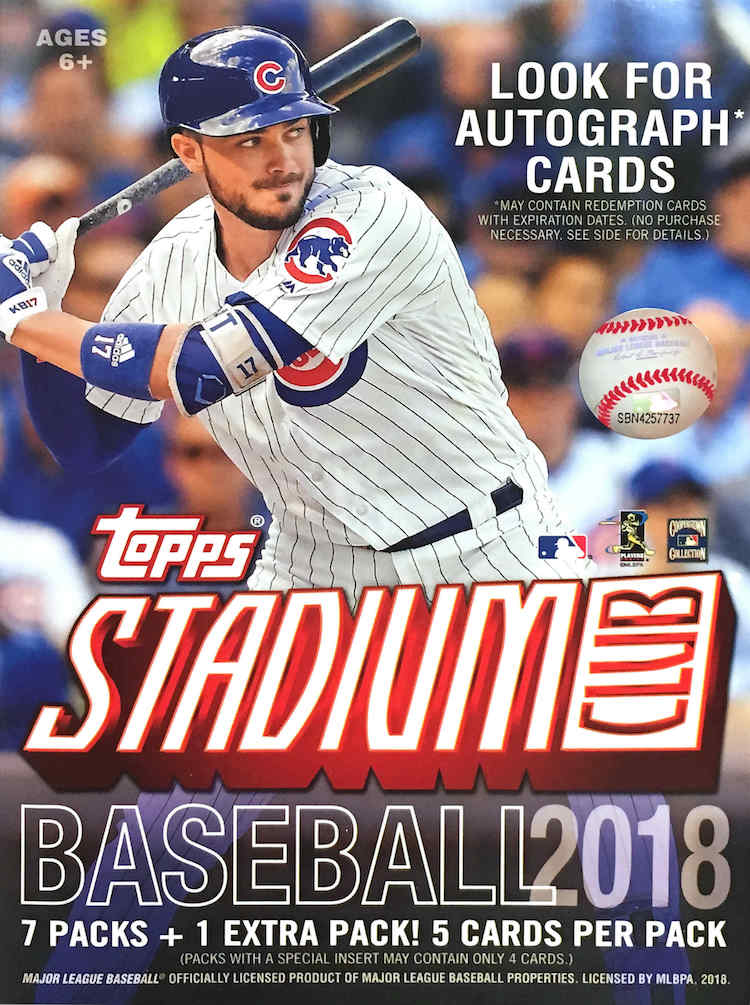 From time to time, Buzz will break a box of something and post the results here. Like this and want to see more? Or maybe there's a box you'd want to see busted? Send Buzz an email at BlowoutBuzz@blowoutcards.com.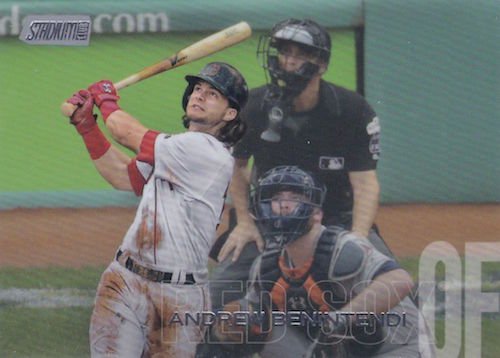 The box: 2018 Topps Stadium Club baseball cards (blaster)
Where to buy: BlowoutCards.com (for hobby)

Packs per box: 8
Cards per pack: 5
Cards in this box: 40
Base set completion: 
35 of 300 (12 percent)
Duplicates: 0
Notables on base cards – Aaron Judge, Addison Russell, Andrew Benintendi, Andrew McCutchen, Anthony Rizzo, Dennis Eckersley, Bo Jackson, Stephen Strasburg, Ryan Zimmerman, Adrian Beltre, Josh Donaldson
Rookie Cards (11) – Shohei Ohtani, Walker Buehler, Jimmie Sherfy, Harrison Bader, Brian Anderson, Mitch Garver, Garrett Cooper, Felix Jorge, Nicky Delmonico, Alex Verdugo, Greg Allen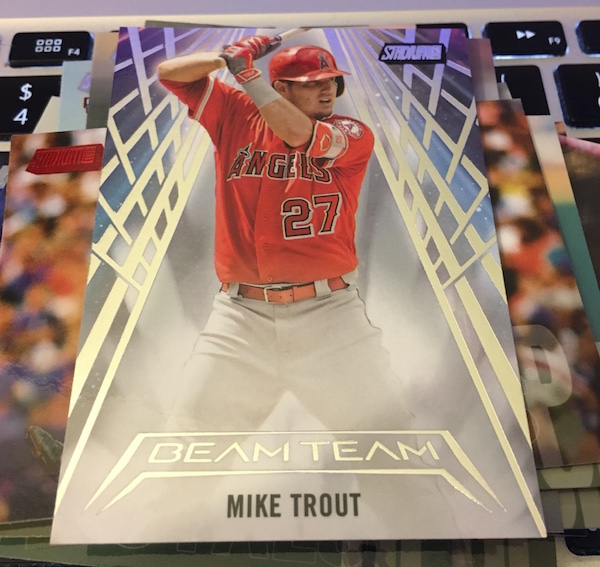 Insert cards: 5 (all inserts and some base in gallery below)
Red parallel (1) – Dwight Gooden
Beam Team (1) – Mike Trout
Never Compromise (1) – Andrew Benintendi
Power Zone (1) – Anthony Rizzo
Special Forces (1) – Buster Posey
Autographs/Memorabilia: None
What's Buzz-worthy: This blaster actually delivered fewer inserts than last year (five this year, eight last year) but it didn't feel like a lackluster box with a Shohei Ohtani appearance, a Mike Trout Beam Team card (one in three boxes for any BTs) and then inserts as they should have been found. It was a rookie-heavy box -- slightly more than one per pack here -- but there wasn't much after the Ohtani on that front. Depending on why you collect, there might be different ways to collect this one. A hobby box will get you two autos and a bunch of base, while blasters will help you finish off a set and give you an auto one in every 14 boxes (one per case). There are a number of interesting inserts to be found that weren't in this one. The bummer in this box? The Ohtani has slight roller damage and a few others have the same combination of slight gloss scuffing and/or slightly lifted edges in that same spot. This was a pretty good box but that one being damaged hurts because it's a simple key card to grade if it's clean.
Product Grade: A-
Box Grade: B+ (slightly damaged Ohtani and others)
Fun Grade: B
Follow Buzz on Twitter @BlowoutBuzz or send email to BlowoutBuzz@blowoutcards.com.