Buzz Break: 2018 Topps The Walking Dead Season 8 Part 1 (Walmart blaster)
This entry was posted on July 14, 2018 by BlowoutBuzz.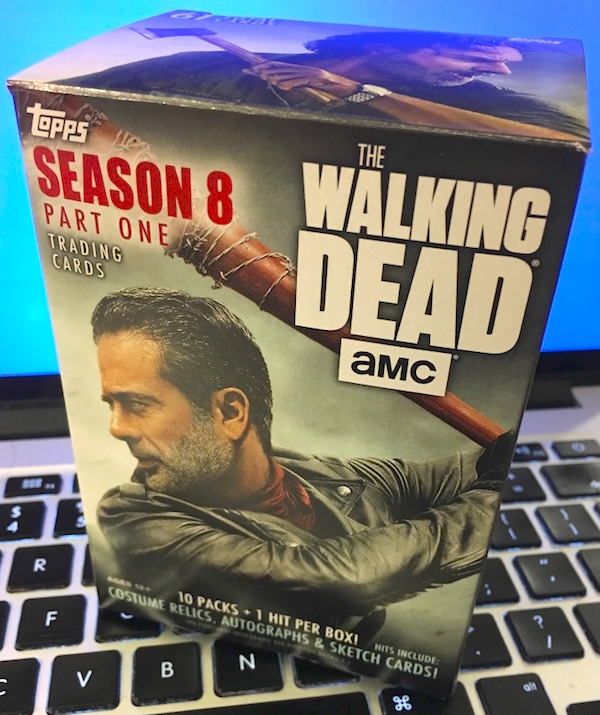 From time to time, Buzz will break a box of something and post the results here. Like this and want to see more? Or maybe there's a box you'd want to see busted? Send Buzz an email at BlowoutBuzz@blowoutcards.com.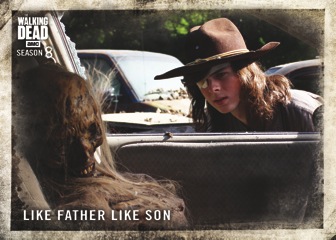 The box: 2018 Topps The Walking Dead Season 8 Part 1 (Walmart blaster)
Where to buy: BlowoutCards.com (for hobby)

Packs per box: 11 (10 standard, one auto/mem/patch pack)
Cards per pack: 6
Cards in this box: 61
Base set completion: 
36 of 90 (40 percent)
Duplicates: 0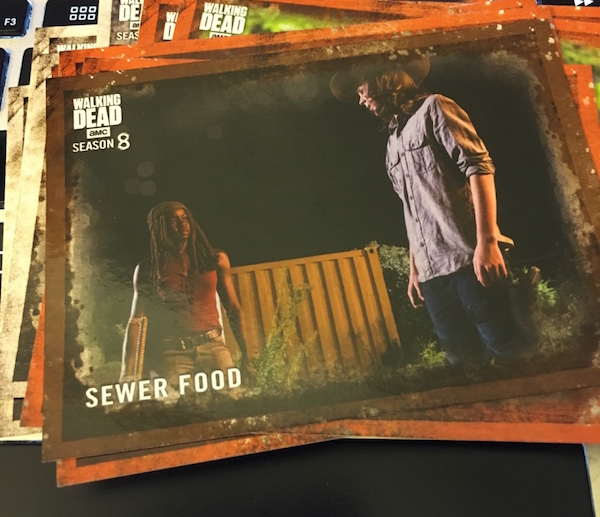 Inserts: 25 (all inserts in gallery below with some base)
Rust (10) – base parallels
Mud parallel (1) – Sewer Food (/50)
Many Sides of War (2) – Satellite Compound, The Kingdom
Allegiances (3) – Michonne & Carl, Rick & Daryl, Eugene & Gabriel
Rivalries (2) – Rick vs. Negan, Rick vs. Daryl
Characters (5) – Tara Chamber, Jadis, Dwight, Carol Peletier, King Ezekiel
Walkers (1) – No. 4
Commemorative Patch Card (1) – Dwight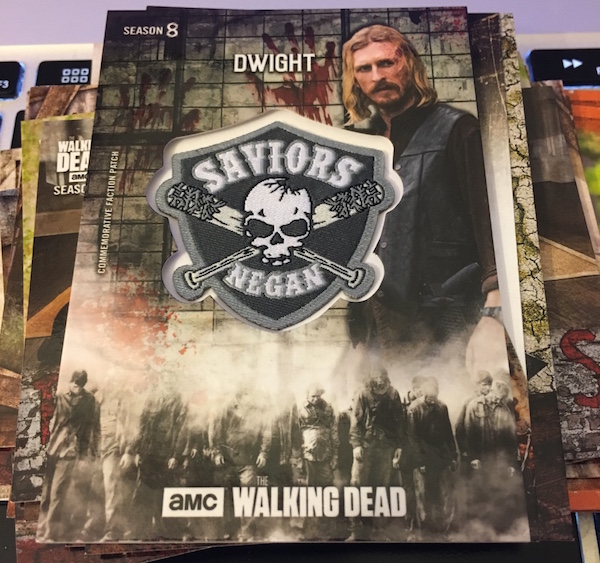 Autographs/Memorabilia: None

What's Buzz-worthy: These retail boxes have delivered very, very well for me in the last couple years (so call me spoiled), but this edition has commemorative patches in some of the Relic packs so that changes things a bit in my eyes. They probably will sell well in some instances, but they're not for me. (Just not my thing -- I'd rather have even more standard Walker Relics than patches. On the plus side, one of the new inclusions also is autographed patch cards.) This season will apparently be broken up into a couple of sets, which could make things interesting as in more surprises and more of the good stuff. The formula of this one is right on par with past Topps releases here but with a little more standard feel (framing) for the photos in the base set. The Allegiances cards are once again only found in these boxes at Walmart as are autographed bat cards, bat medallion cards (these look cool) and Walker Relics. I'll dig into this one a little more when I bust a hobby box of this one soon.
Product Grade: B+
Box Grade: B (more of an average box but the parallel helps -- one in 89 packs)
Fun Grade: B
Follow Buzz on Twitter @BlowoutBuzz or send email to BlowoutBuzz@blowoutcards.com.