Buzz Break: 2018 Topps WWE Then Now Forever (blaster box)
This entry was posted on December 5, 2018 by BlowoutBuzz.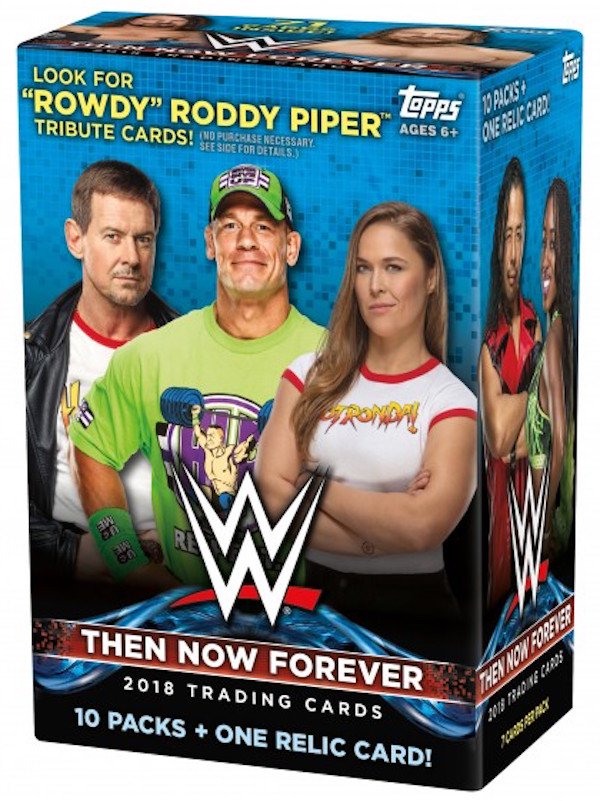 From time to time, Buzz will break a box of something and break down the results here. Like this and want to see more -- or maybe there's a box you'd want to see busted? Send Buzz an email at BlowoutBuzz@blowoutcards.com.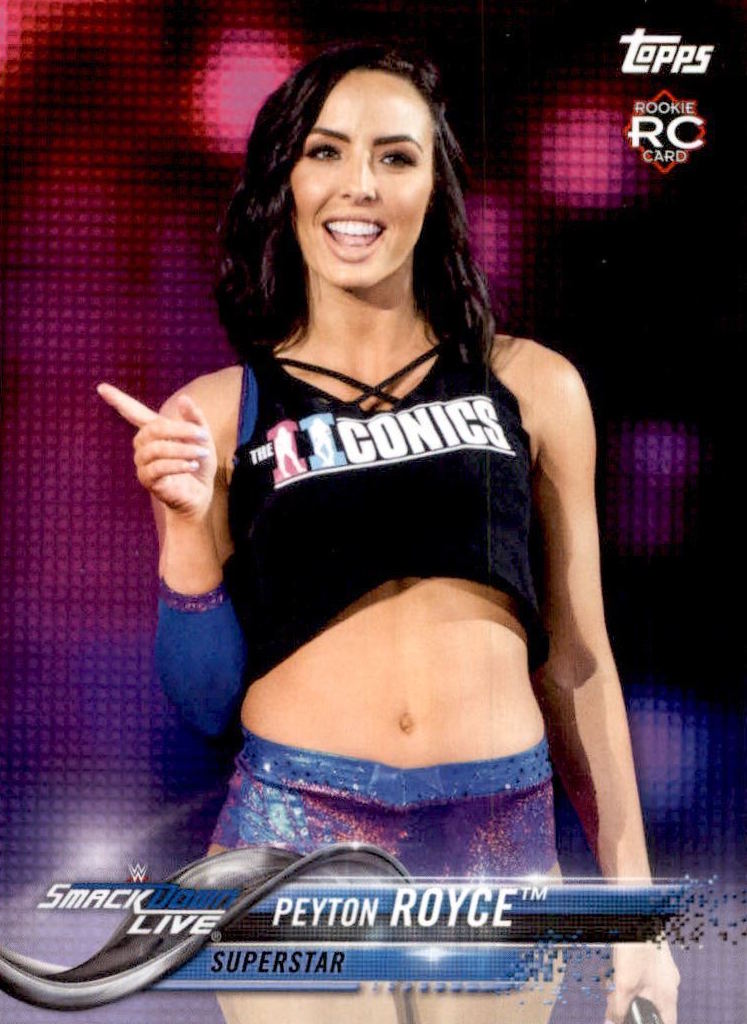 The box: 2018 Topps WWE Then Now Forever (Series 2) (blaster box)
Where to buy: BlowoutCards.com (for hobby)

Packs per box: 11 (10 packs plus Relic bonus pack)
Cards per pack: 7
Cards in this box: 72
Base set completion: 
44 of 100 (44 percent)
Duplicates: 0
Notables on base cards: Mandy Rose, Eddie Guerrero, Becky Lynch, Bret Hart, Jeff Hardy, Andre The Giant, Matt Hardy, Ted DiBiase, Bayley, Bray Wyatt, Beth Phoenix, Candice LeRae
Rookie/First NXT Cards: Peyton Royce, Kona Reeves, Danny Burch, Hanson, Rowe, No Way Jose, Andrade "Cien" Almas, Rezar, Ruby Riott, Liv Morgan

Insert cards: 27 (a sampling of everything in gallery below)
Bronze parallel (5) – Sting, Jake Roberts, Sheamus, Scott Stanford, Raul Mendoza
Roddy Piper Hall of Fame Tribute (2) – Teams With Paul Orndorff, Wins World Tag Team Championship With Ric Flair
Raw 25 Years (20) – Vince McMahon, Bret Hart, Shane McMahon, Triple H, Yokozuna, Scott Hall, Undertaker, Kurt Angle. Steve Austin, Goldberg, Mr. Perfect, Dolph Ziggler, Batista, Mark Henry, Ric Flair, D-Generation X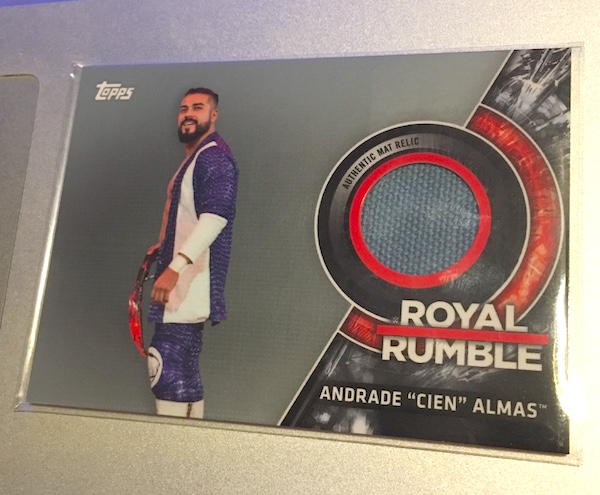 Autographs/Memorabilia: 1
Silver Royal Rumble Mat Relics (1) – Andrade "Cien" Almas (/25)
What's Buzz-worthy: Buzz wasn't planning on one of these, but it delivered pretty well. At first glance, this one seemed to me to be a release with all the things you would expect, all of the names you would reasonably expect on the autograph list and then some variety among the inclusions that all feel fine but weren't necessarily enthralling. But a card Vince McMahon's exploding limo in the Raw 25 Years insert set helps you discover that this one has some different inclusions. Also found here are first NXT cards and WWE Rookie Cards of Ricochet and Ronda Rousey among others along with a selection of base cards with strong, fun photos and other inclusions that make this one seem a little bit better than Series 1 to this collector. ... Walmart boxes include extra Shawn Michaels cardboard, Target has Randy Savage and general blasters include Roddy Piper -- all work well. Hobby box prices for this release and other recent WWE products seem more affordable than usual so now is probably the time to grab and rip. Blasters of this one can deliver printing plates, Relics and autos but hobby (link above) is the way to go for now.
Product Grade: A
Box Grade: A
Fun Grade: B+
Follow Buzz on Twitter @BlowoutBuzz or send email to BlowoutBuzz@blowoutcards.com.