Buzz Break: 2018 Topps WWE Women's Division (blaster box)
This entry was posted on October 16, 2018 by BlowoutBuzz.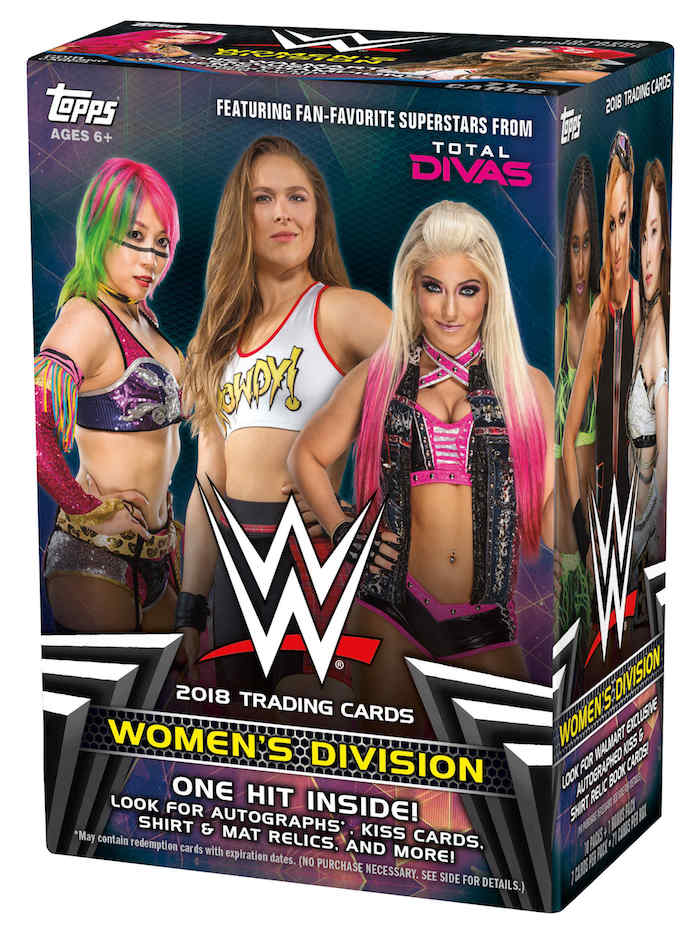 From time to time, Buzz will break a box of something and break down the results here. Like this and want to see more -- or maybe there's a box you'd want to see busted? Send Buzz an email at BlowoutBuzz@blowoutcards.com.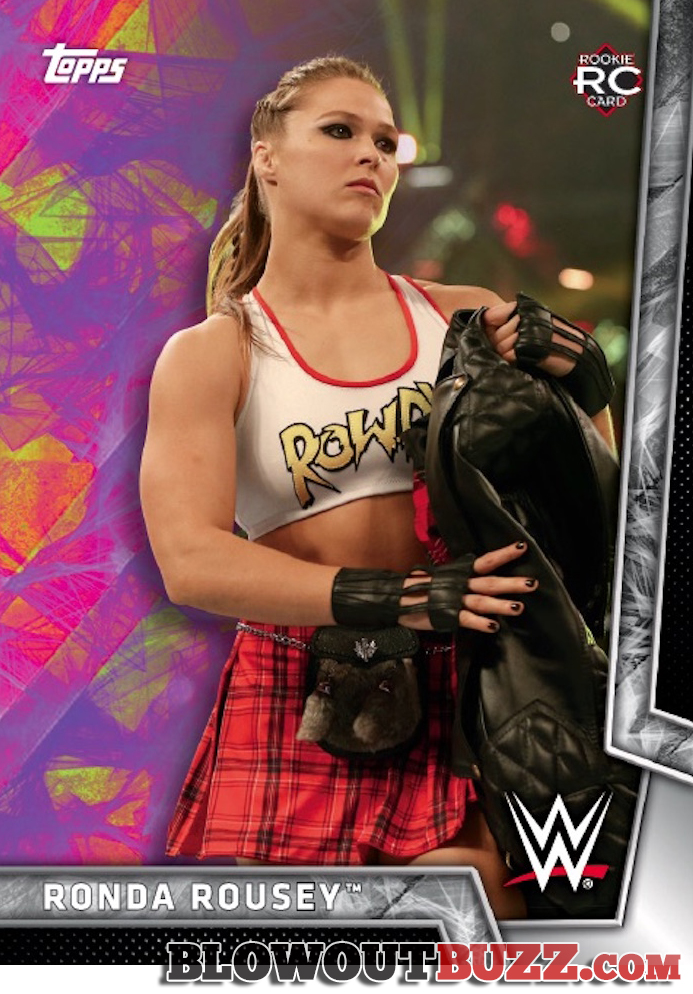 The box: 2018 Topps WWE Women's Division wrestling cards (blaster box)
Where to buy: Click here (for hobby)

Packs per box: 11 (10 standard packs and one hit pack)
Cards per pack: 7
Cards per box: 71
Base set completion: 
30 of 50 (60 percent)
Duplicates: 0
Notables on base cards: Sasha Banks, Alexa Bliss, Shayna Baszler, Bayley, Stephanie McMahon, Kairi Sane, Nia Jax, Mandy Rose
Rookie/First NXT cards (5) – Ronda Rousey, Candice LeRae, Ruby Riott, Sarah Logan, Billie Kay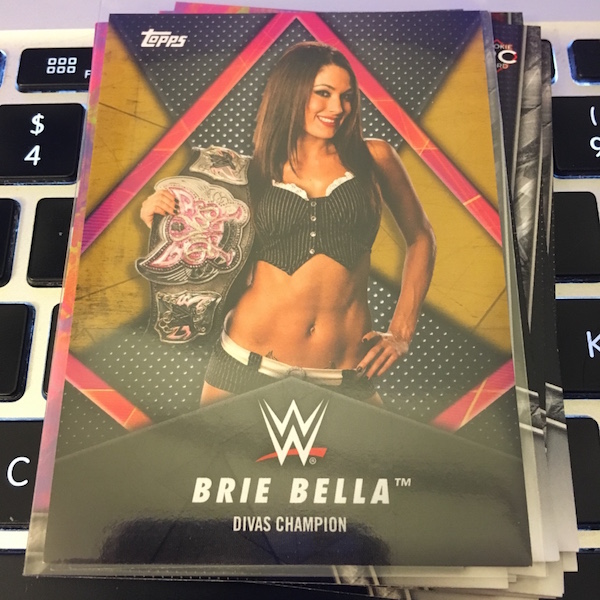 Insert cards: 40 (a sampling of inserts and base in gallery below)
Women's Champions Gold parallel (1) – Brie Bella (/10)
Women's Champions (10) – Paige, Sasha Banks, Alexa Bliss (Raw), Alexa Bliss (Smackdown), Charlotte Flair (Raw), Charlotte Flair (Smackdown), Mickie James, Ember Moon, Brie Bella, Maryse
Royal Rumble (5) – Liv Morgan, Mickie James, Sarah Logan, Naomi, Dana Brooke
Memorable Matches & Moments (24) – Notables include Sasha Banks, Alexa Bliss, Mickie James, Charlotte Flair, Natalya, Nia Jax, Bayley, Ember Moon, Asuka, Kairi Sane, Ruby Riott, Candice LeRae, Shayna Baszler, Dakota Kai, Naomi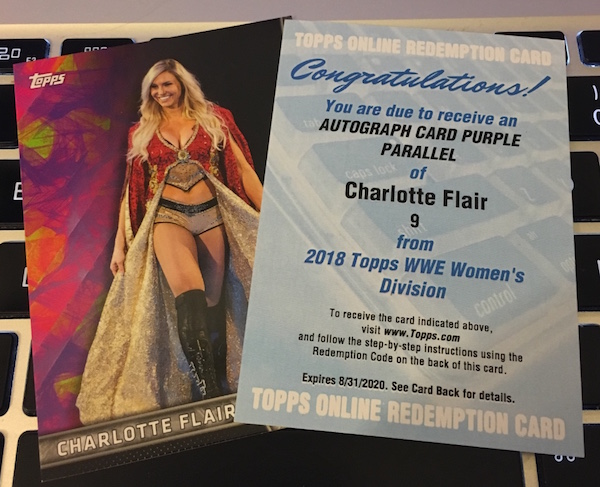 Autographs/Memorabilia: 1
Purple Autographs (1) – Charlotte Flair (/99; redemption)
What's Buzz-worthy: Buzz wasn't planning on showing another blaster box of this one -- except this one beat the odds rather dramatically with a Gold parallel Champions card -- one in 843 packs (one in 85 boxes) -- and a Purple auto that's one in 16 boxes. Autos have been arriving for me in about half of the boxes I've opened and most of those have been parallels, not standard ink. Solid. As said before, every blaster has a hit in this one and this one is available for the first time via hobby boxes this year (one autograph and a second hit every time). The base set feels dramatically improved this year and it was relatively strong in the past. ... A small base set means you'll land Ronda Rousey's Rookie Card in roughly every other box, which is a plus. That won't help values over time, but it helps people get them if they want them more easily but the parallels should stay strong. This release is blasters and hobby boxes only this year, which is a good thing as last year's hanger boxes and loose packs had long odds that didn't seem all that reasonable. This year? This looks much better -- hit that link above for hobby boxes with guaranteed autos and more. (They aren't guaranteed in every blaster.)
Product Grade: A
Box Grade: A+
Fun Grade: A
Follow Buzz on Twitter @BlowoutBuzz or send email to BlowoutBuzz@blowoutcards.com.