BuzzMania: Busting a Fleer Divas 2005 hobby box (Hour 18)
This entry was posted on April 7, 2018 by BlowoutBuzz.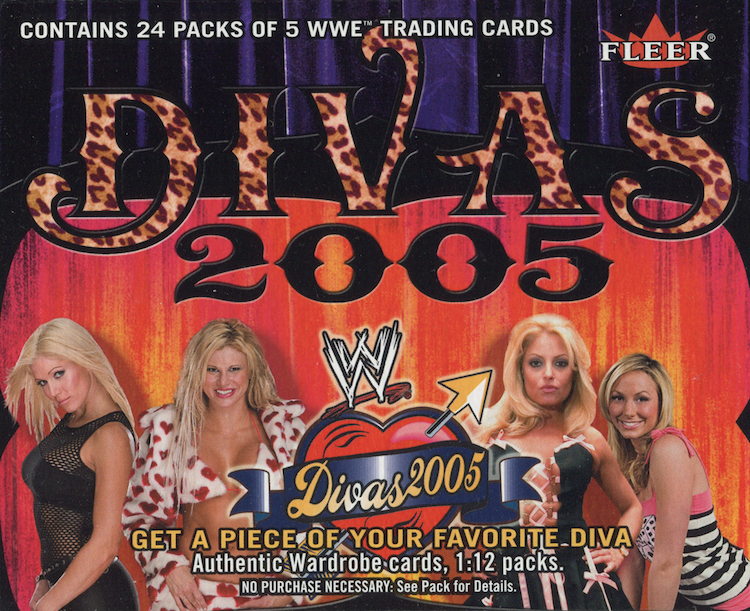 The biggest weekend in professional wrestling is here with WrestleMania 34 set for Sunday in New Orleans and events beginning tonight with the WWE Hall of Fame induction ceremony, a NXT Takeover on Saturday and then Raw/Smackdown tapings after that. We'll make today a big day for wrestling collectors right here on The Buzz with #BuzzMania, a series of WWE wax box and wax pack breaks all day long.

How long will we go? This one is our finale.

The box: 2004 Fleer Divas 2005 (hobby)
The cost: Will vary ... if you can find one. 

What's inside this one? Keep reading ...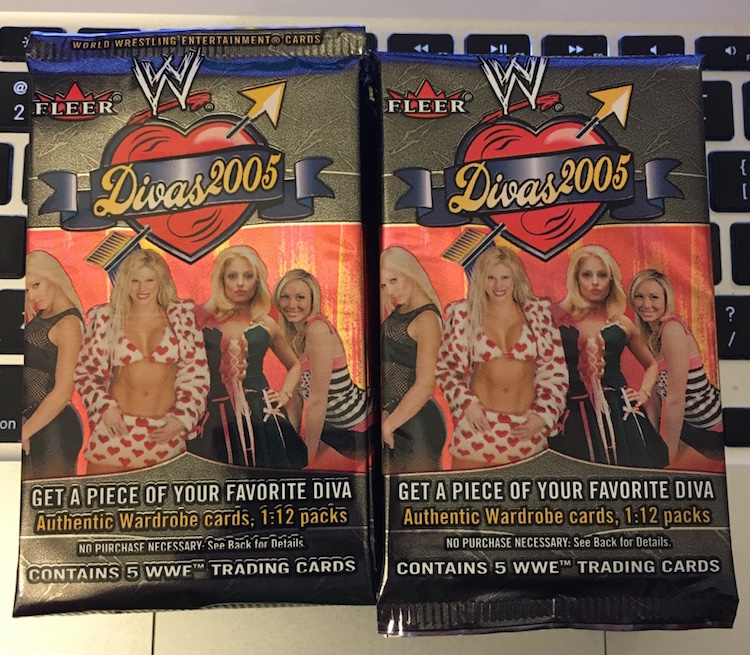 Packs per box: 24 (see a selection of base cards and all inserts in the gallery below)
Cards per pack: 5
Cards in this box: 122
Base set completion: 
80 of 80 (100 percent)
Duplicates: 29
Base card subjects – Lita, Ivory, Dawn Marie, Stacy Keibler, Nidia, Molly Holly, Jazz, Torrie Wilson, Victoria, Trish Stratus, Sable, Miss Jackie, Gail Kim, Triple H, Chris Jericho, Kurt Angle, Christian, Eric Bischoff, Shawn Michaels, Eddie Guerrero, Undertaker, Booker T, Tyson Tomko, Chris Benoit, Eugene, Randy Orton, Edge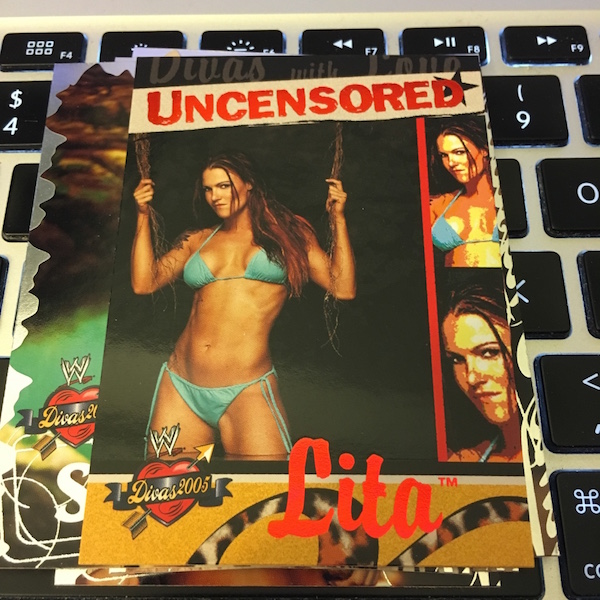 Inserts: 11
Femme Physique (6) – Sable, Nidia, Victoria, Ivory, Molly Holly, Miss Jackie
Body & Soul (3) – Trish Stratus, Lita, Stacy Keibler
Divas Uncensored (2) – Lita, Miss Jackie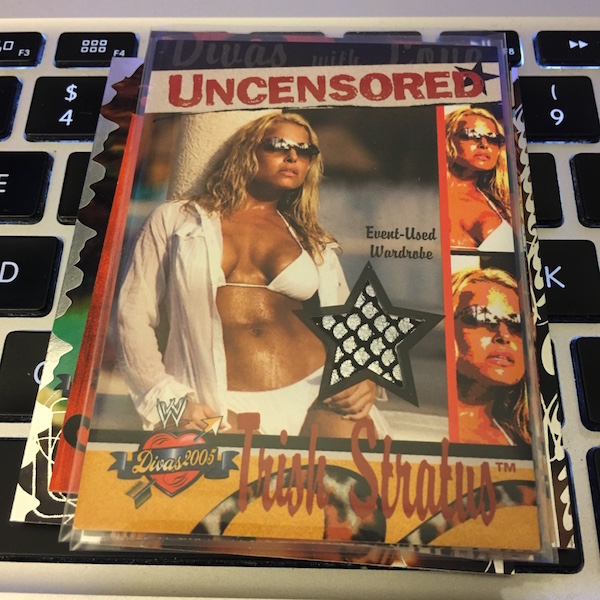 Autographs/Memorabilia: 2
Femme Physique (1) – Victoria
Divas Uncensored (1) – Trish Stratus

Card That Stole The Show: The Stratus memorabilia card gave us some Stratusfaction for this finale.
What's Buzz-worthy: Fleer released just three WWE sets in its final year of making cards before it closed its doors and this was the finale from late in 2004. It's our finale for this year's #BuzzMania break, too, and it delivered pretty well. This is a simple lineup -- you see all the inserts here and the only thing you don't is Body & Soul on the memorabilia front (one in 288 packs) and then two autographed sets, Hugs & Kisses (/15) and With Love (/5) autographed memorabilia cards that are very tough pulls. Everything delivered as it should odds-wise in this box and there was a complete set in this one -- that's about all you can ask for. The base set is made up of standard cards with a mix of studio portraits, in-ring action and photos from other on-location WWE photo shoots at the time. There are 52 standard cards, 13 Catfights cards and then  14 Opposite Sex cards and then it's all capped off by a Babe of the Year Trish Stratus card. This set is among Fleer's best for a simple design that showcases strong photography and it's printed with some spot gloss and selective use of foil -- all in all a very solid release, though the ink wasn't flowing as well from boxes compared to previous releases. This was the last women's-focused product for WWE until 2016 when Topps released its Divas Revolution set.
Product Grade: A
Box Grade: A
Fun Grade: A
What's next? We'll see you next year ... as this was our finale for #BuzzMania 2018.
Follow Buzz on Twitter @BlowoutBuzz or send email to BlowoutBuzz@blowoutcards.com.