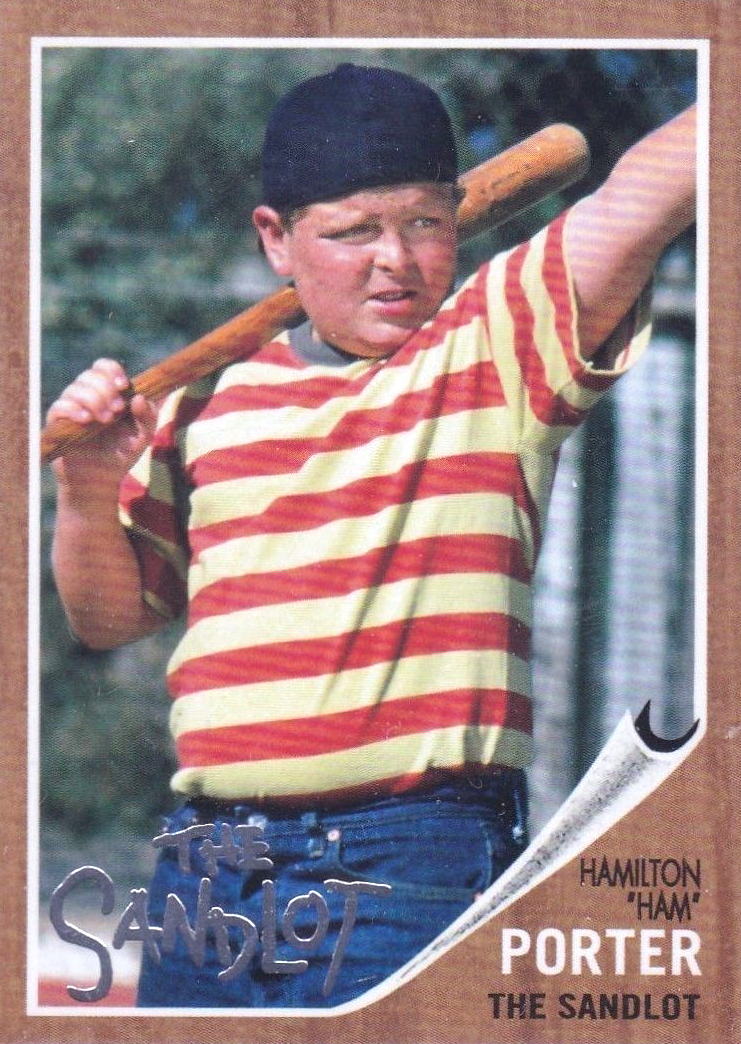 While the hobby shop arrival of 2018 Topps Archives waits until next month, today's the day where the retail boxes of this retro-minded brand arrives -- and that means one thing that we've not seen in packs of cards before.
The Sandlot's stars.
The basic insert set for this one includes Scotty Smalls, Alan 'Yeah-Yeah' McClennan, Kenny DeNunez, Tommy 'Repeat' Timmons, Hamilton 'Ham' Porter, Michael 'Squints' Palledorous, Benny "The Jet" Rodriguez, Bertram Grover Weeks, Timmy Timmons, Wendy Peffercorn (despite her non-player status) and Hercules the dog who has a taste for Babe Ruth-signed baseballs.