eBay Buzz Weekly Update: A Drew Brees rarity, pre-rookie gems, Sandy Koufax, tough WWE ink & James Bond autographs
This entry was posted on October 12, 2018 by BlowoutBuzz.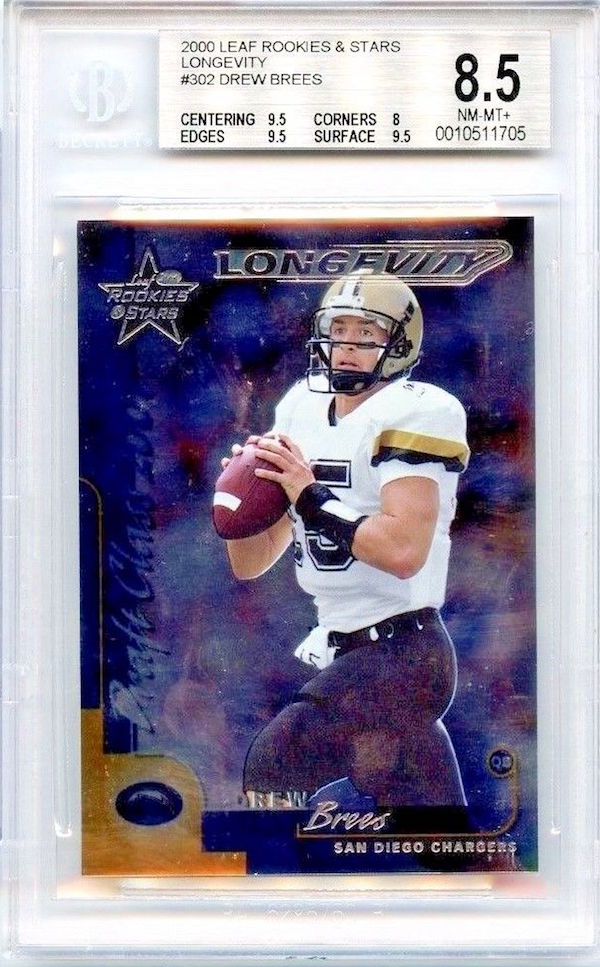 Have you seen the latest cool or interesting items on eBay? If not, you just might see some of those here every week as we're launching a weekly version of our eBay Buzz pieces that pop up from time to time. We'll spotlight some items that have a story or just wow us with how much interest it might have — and we're not just talking baseball cards, either.
--
BIG DEMAND FOR UNSIGNED EARLY RARITIES?
The Item: Drew Brees 2000 Leaf Rookies & Stars Longevity parallel XRC (/30) BGS 8.5
The Price: $4,960 Buy-It-Now (or best offer)
Why it's Buzz-worthy: The NFL's new all-time passing yards leader is here and his key first autos have some insane asking prices (see link below) but there are a few other cards that can be surprising out there, too. Why? They're low-volume and the wax is nowhere to be found now -- and there's that Tom Brady guy not helping in 2000 -- but this one is even more complicated. It's a card that was issued via redemption and this one is an interesting card as it's from the year before Brees' Rookie Cards -- and it's a foilboard parallel (hence that scan) limited to only 30 copies. That asking price seems lofty but only four of the 30 have been slabbed by BGS and only one has graded higher (a BGS 9). You won't find one graded higher and you may not find one at all otherwise ... so, is it worth the big price tag? Maybe if you're a diehard Brees fan who hasn't found one yet or if you think there's big potential in other rarities from this era that could appreciate big in the future. (Remember, there's no back stock of volume boxes walking through that door for new cars to be found unlike the being-revisited boxes of the 1980s and 1990s that can still be found easily. And, again, this one is a redemption.) Buzz actually owns one of the three other cards so seeing this one out there at that price was a shocker -- I'm definitely going to keep my eyes on this one.
Similar Pieces: Other Drew Brees autos on eBay
The BlowoutCards.com Hunt: Click here for NFL boxes
Keep reading for four more interesting items in this week's roundup ...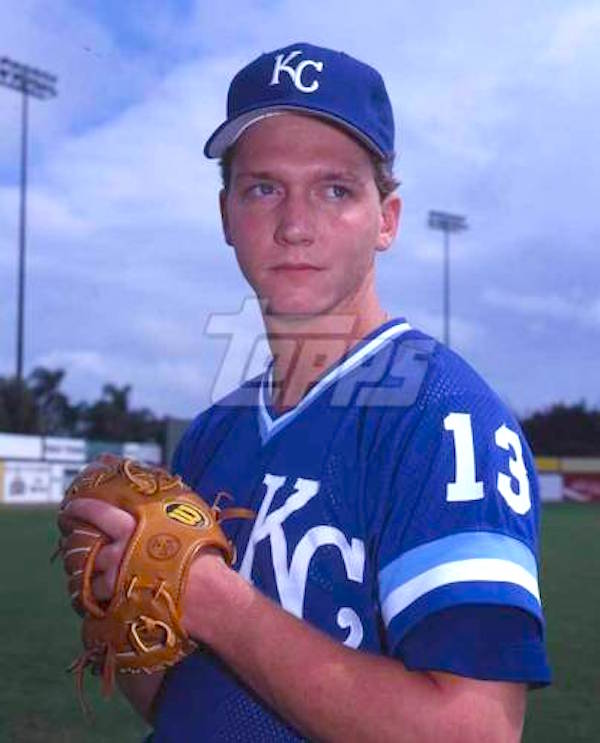 PRE-ROOKIE FROM THE VAULT
The Item: 1983 Topps David Cone baseball original color negative
The Price: $9.95 after one bid with two days remaining
Why it's Buzz-worthy: Every once in a while an item pops up on the Topps Vault eBay account that's an oddity and that could have added value to dedicated player or team collectors. David Cone pitched just 11 games for the Royals -- three years after this photo was taken -- and his only Rookie Card is in 1987 Donruss where he is shown as a Royal. Meanwhile all of his other new cardboard arriving around that time showed him with the New York Mets where he first made his mark. If he had appeared on a Rookie Card at some point before 1987, it might have looked like this. I think this is a cool piece -- we'll see if others agree once the auction is over. 
Similar Pieces: Other Topps negatives on eBay
The BlowoutCards.com Hunt: Click here for MLB boxes

--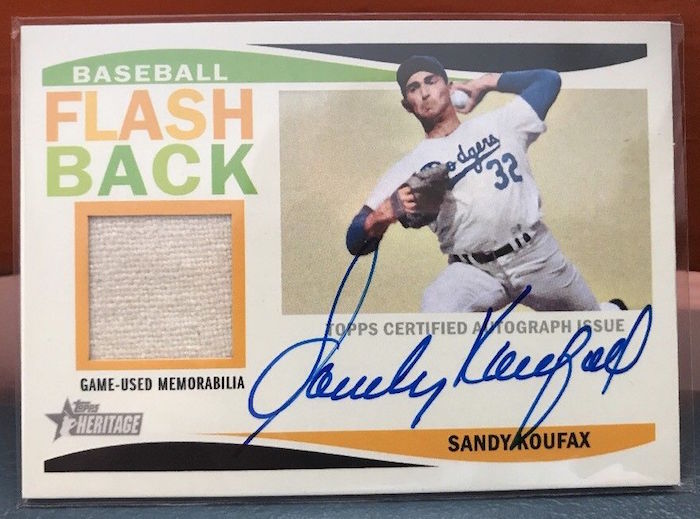 AN UNDERPRICED GEM?
The Item: 2013 Topps Heritage Baseball Sandy Koufax Baseball Flashback Relic auto (/25)
The Price: $749 Buy-It-Now (or best offer)
Why it's Buzz-worthy: Sandy Koufax Topps Heritage autographs are high-dollar items for those cards where he signed alongside Clayton Kershaw and those that are reprint of his past Topps cards. This one? It's not those but it seems rather underpriced if you ask me (see link below) despite being a low-volume card in a relatively sizable print run -- that makes it a nice needle in a haystack. The 82-year-old has been seen watching Dodgers games this postseason and he'll inevitably be seen more if they make a run. Will he keep signing more and more? Probably not, at least in Heritage, as we're headed into the 1970s for the landmark brand beginning next year.
Similar Pieces: Other Sandy Koufax Heritage autos
The BlowoutCards.com Hunt: Click here for Topps Heritage boxes
--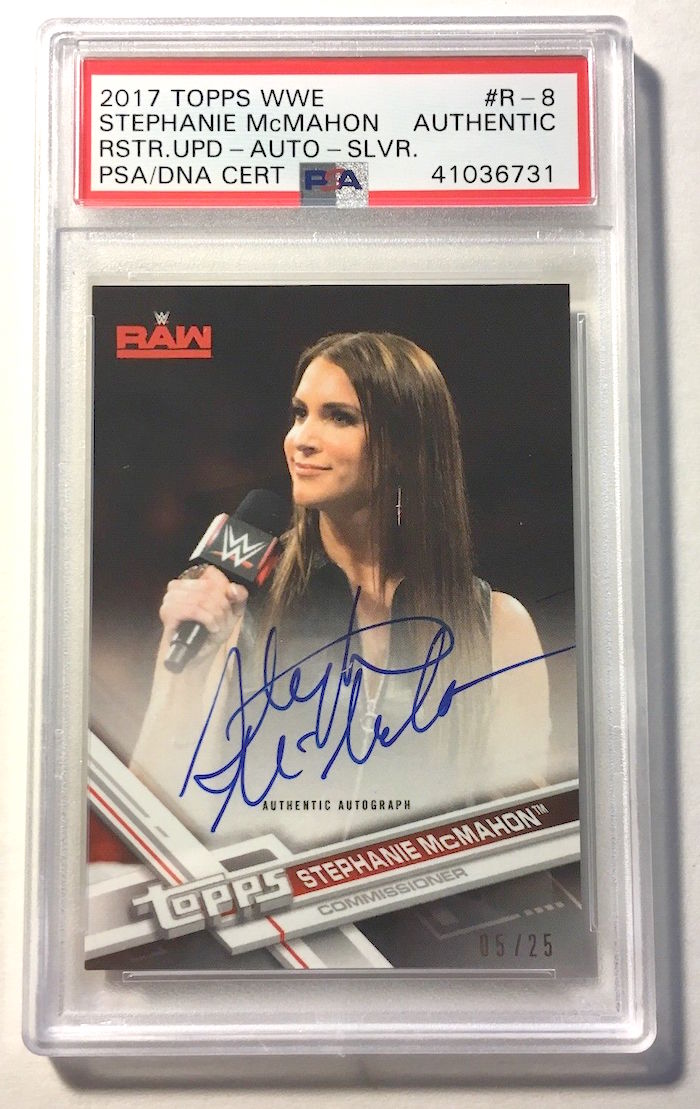 ONE OF WWE'S RARER AUTOS
The Item: Stephanie McMahon 2017 Topps Then Now Forever silver auto (/25) 
The Price: $249.99 Buy-It-Now (or best offer)
Why it's Buzz-worthy: Before this one arrived (and about 60 cards after it), a fan of WWE who wanted an autograph from The Billion-dollar Princess had one option and one option only from Fleer way back in 2001. Since then McMahon has gone from an on-screen character to one of the top executives running her father's global machine. That has meant little time for autographs but Topps managed to get the job done recently with a signing to benefit her charitable organization for pediatric cancer research called Connor's Cure. She has a lot more autos now -- most being stickers -- but this is one of at least three big autos in WWE boxes that are pretty cheap right now (see the Blowout link below). The others of note in this one? Undertaker and Triple H -- also rare and also money. And they are in there. 
Similar Pieces: Other Topps WWE autos on eBay
The BlowoutCards.com Hunt: Click here for 2017 Topps Then Now Forever boxes

--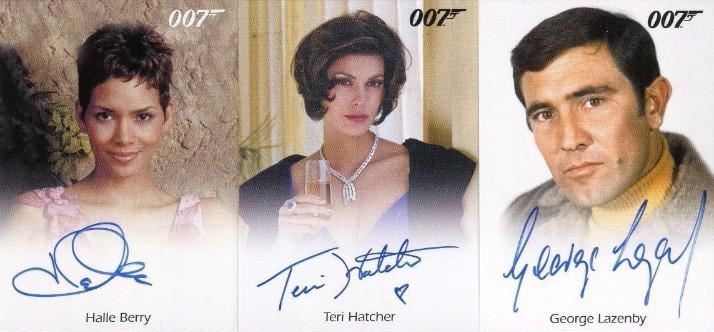 STRANGER BONDS?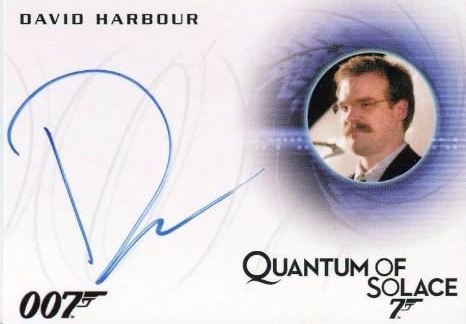 The Item: 2015 James Bond Archives autograph set (46 cards)
The Price: $1,165.50 Buy-It-Now (or best offer)
Why it's Buzz-worthy: This one includes a number of autographs of note -- Halle Berry, Roger Moore, Sheena Easton, Christopher Lee and Dolph Lundgren for example -- but another one among them jumped out at me, David Harbour. (You know, Jim Hopper from Stranger Things. Will he have ink there? We'll know soon.) He's not pricey (probably based on how it looks), but it's interesting to see where else people from past roles pop up and there are a number of other autos dedicated Bond fans will know here, too. Getting all of these with one click is interesting but it also reminded me that these boxes are among those in the big sale right now -- and they're relatively cheap (link below) considering you land a pair of autos in every box. The Berry would be my first target for an auto out of this one -- and it's possible to find them -- but it's a pretty deep checklist. That makes a set buy interesting but the boxes are my likely route. Maybe you'll see one here soon. 
Similar Pieces: Other James Bond Archives autos on eBay
The BlowoutCards.com Hunt: Click here for 2015 James Bond Archives boxes

--
Do you have a cool eBay item you think is Buzz-worthy? Let us know via Twitter or email.
Follow Buzz on Twitter @BlowoutBuzz or send email to BlowoutBuzz@blowoutcards.com.