eBay Buzz Weekly Update: Luka Doncic gems, Robinson Cano's return, six-figure cases, Kyler Murray's card, a Pro Set first
This entry was posted on December 5, 2018 by BlowoutBuzz.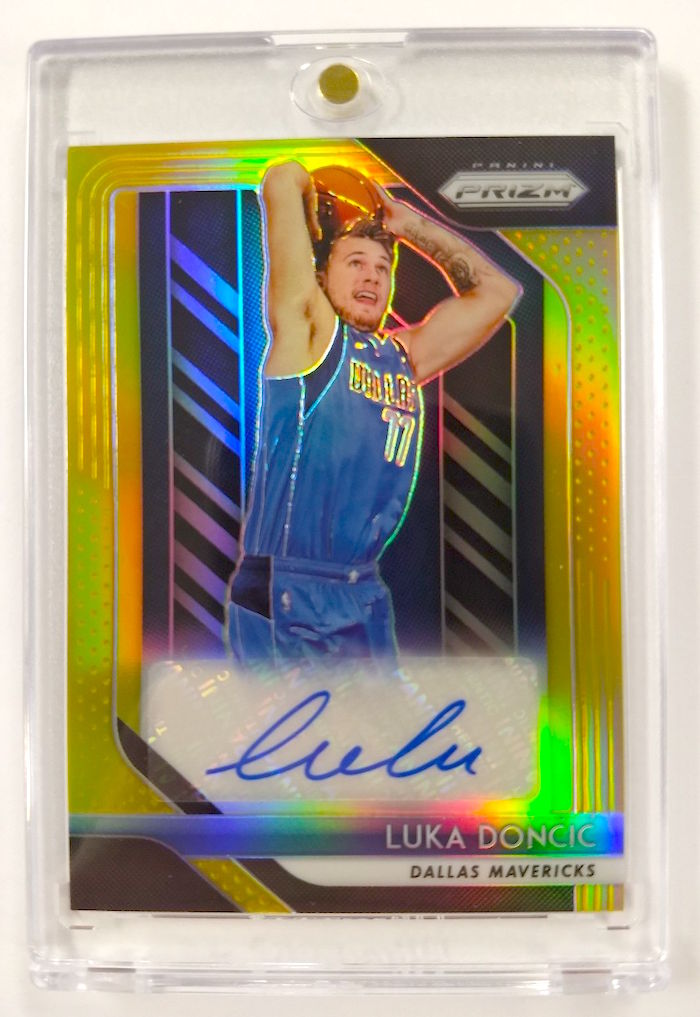 Have you seen the latest cool or interesting items on eBay? If not, you just might see some of those here every week as we're launching a weekly version of our eBay Buzz pieces that pop up from time to time. We'll spotlight some items that have a story or just wow us with how much interest it might have — and we're not just talking baseball cards, either.
--
THE NBA'S NEW BIG THING?
The Item: Luka Doncic 2018-19 Panini Prizm Gold Autograph (/10)
The Price: $9,999.99 Buy-It-Now (or best offer)
Why it's Buzz-worthy: You might think this price is lofty -- it is -- but the completed auctions for this star are still just as crazy. Why? Through his first 21 games, the No. 3 pick in the draft has averaged 18.6 points, 6.6 rebounds and 4.2 assists per game for the Mavericks. It doesn't hurt that this is a popular brand with NBA fans and it has a relatively deep checklist meaning you won't find him as easily as you might think in any color -- though nothing is impossible and the rookies have a good presence around the product.
Similar Pieces: Check out other 2018-19 Panini Prizm autos 
The BlowoutCards.com Hunt: Click here for 2018-19 Panini Prizm boxes
Keep reading for four more interesting items in this week's roundup ...


BACK IN NEW YORK ... TIME FOR A CARDBOARD REBOUND?
The Item: Robinson Cano 2012 Topps Triple Threads All-Star laundry tag book
The Price: $738 Buy-It-Now (or best offer)
Why it's Buzz-worthy: When Robinson Cano last played in New York, he appeared to be on the outside cusp of being an elite guy on cardboard -- a hot pick-up as his numbers were impressive and he was young on a marquee team. A lot has changed since then -- a massive contract, a PED suspension among the developments -- but now he's been traded back to NYC as a member of the Mets. If there's interest, strong play and some team success, then there might be room for his cards to rebound. We'll see. 
Similar Pieces: Robinson Cano autos on eBay
The BlowoutCards.com Hunt: Click here for MLB boxes

--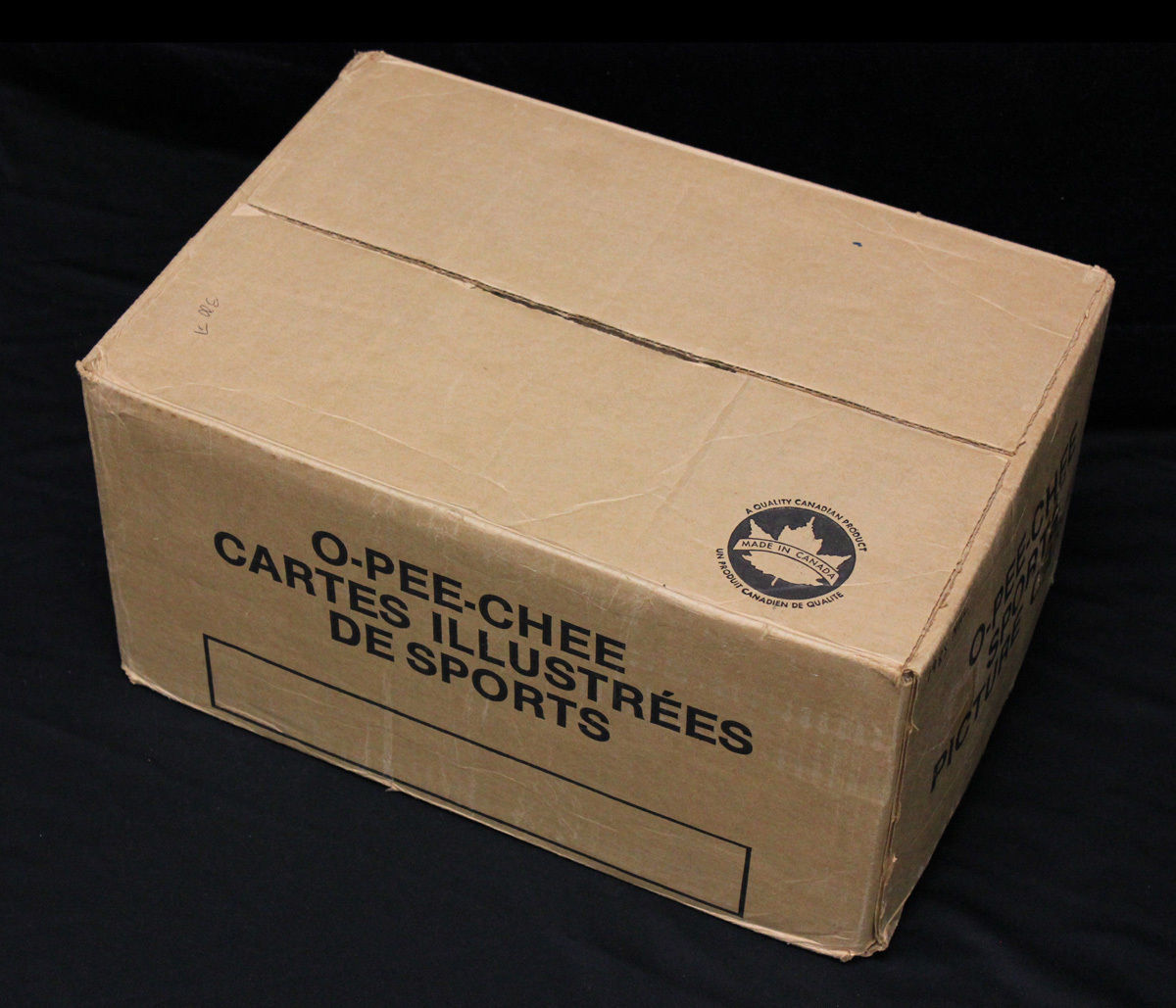 NOT THE FLASHIEST SIX-FIGURE ITEM ...
The Item: A 1985-86 O-Pee-Chee hockey bulk cut card vending case
The Price: $149,000 Buy-It-Now (or best offer)
Why it's Buzz-worthy: I've been around the hobby since almost the arrival of this one and I can say that I don't think I've ever seen a bulk vending case in-person -- or at least I never noticed it if at a show. This is a box made to build sets in bulk but not like vending boxes that are packed into 500-card bricks. This one eliminates those boxes and is just one big box of nothing but untouched cardboard. This particular year includes the Rookie Card for Hall of Famer and Pittsburgh Penguins legend Mario Lemieux and it also includes a number of other stars who should be found roughly 32 times apiece as this one includes 8,650 cards. The grading game is one reason why a box like this is so pricey as there's a ton of potential here, though this one has to be rare enough that it's a commodity of its own at this point.
Similar Pieces: Check out O-Pee-Chee PSA listings on eBay
The BlowoutCards.com Hunt: Click here for NHL boxes
--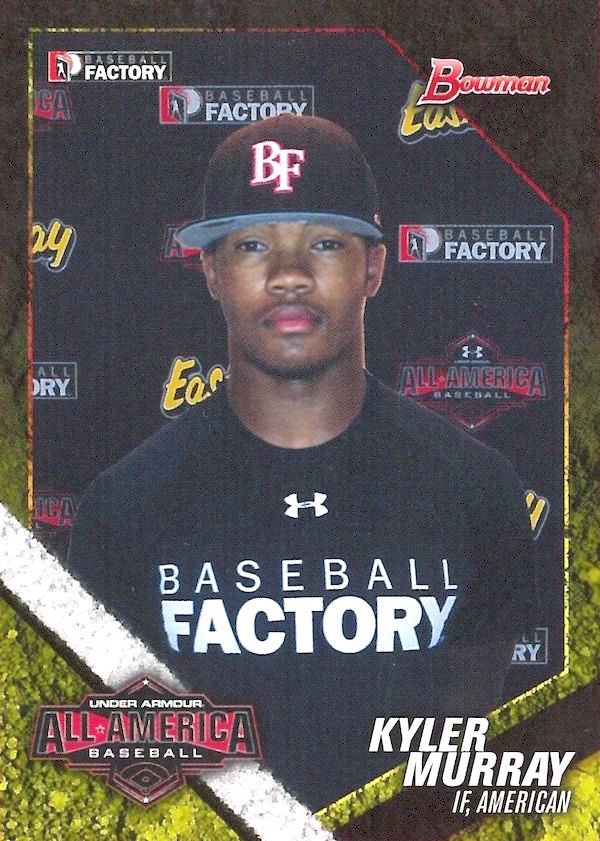 A HEISMAN-HYPED FUTURE MLB STAR?
The Item: Kyler Murray 2014 Bowman Under Armour All-America Baseball card 
The Price: $499.99 Buy-It-Now (or best offer)
Why it's Buzz-worthy: This card might be a tad overpriced and might not be that flashy, but it's also not one that's all that plentiful so you get to take it or leave it when it comes to that price tag. It's the official cardboard debut for the Oklahoma Sooners QB who also was drafted by the Oakland A's ninth overall in this year's MLB Draft and a card given out at the prep showcase event four years ago. If/when he signs a pro deal with Topps, then the signed copies of this card that Topps has would get released. For now, only in-person autos would exist on any copies obtained by collectors who attended the game. Other cardboard you might find on eBay for this player right now is largely of the unlicensed, unauthorized variety and his autos are relatively low-volume considering he's one of the three finalists for this year's Heisman Trophy and one of the four teams playing for the national championship. 
Similar Pieces: Kyler Murray items on eBay
The BlowoutCards.com Hunt: Click here for MLB boxes

--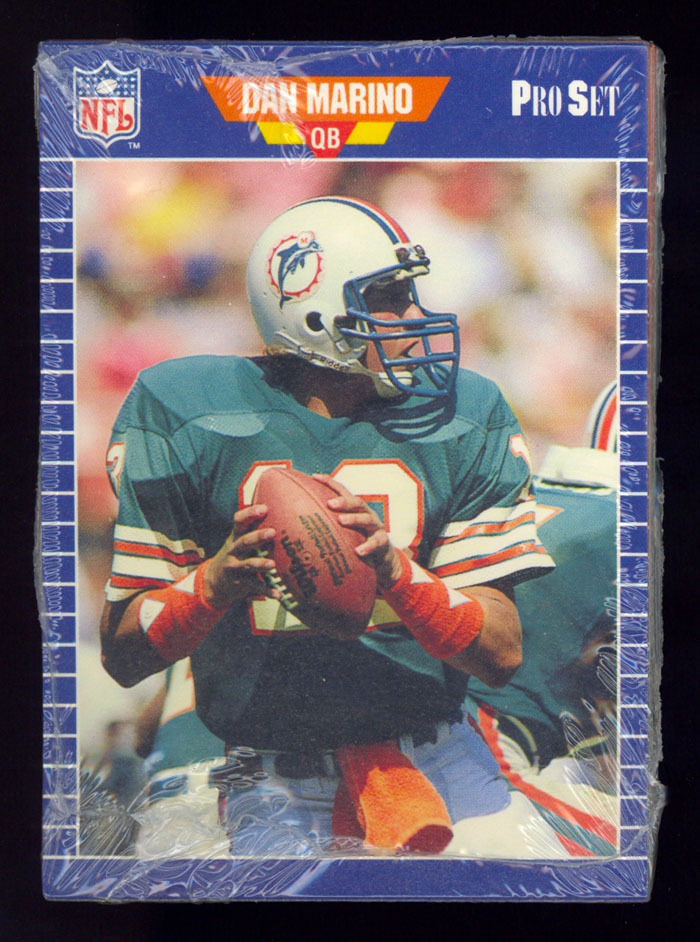 THE 30TH ANNIVERSARY OF A GAME-CHANGER'S ARRIVAL ...
The Item: Sealed 1988 Pro Set football test set (eight cards)
The Price: $495 Buy-It-Now (or best offer)
Why it's Buzz-worthy: We're coming up on the 30th anniversary of the arrival of 1989 Pro Set football cards next year and while these massively over-produced cards are still available on the cheap there's no doubting that the company's NFL run from 1989-1991 was a game-changer that got many of us ripping into box after box for the chase that was involved with all of its various inclusions. (After those years? Not as impressive as other companies caught up and passed them.) These cards helped promote what was coming with a design that is similar to the actual cards that arrived but card backs that are dramatically different and more like those found on the backs of 1989 Score. This set doesn't consistently sell for that much but it's grown a lot in, say, the last decade. I remember seeing one in person for about $75 just a few years ago but passed. I've wanted it ever since. It's an eight-card set that includes Dan Marino, Jerry Rice, Eric Dickerson, Reggie White, Mike Singletary, Frank Minnifield, Phil Simms and Jim Kelly. You can imagine the grading challenges seeing how that one is wrapped -- and that's helping spark more demand as registry-minded collectors are chasing high-grade everything for cheaper releases like those from this company. 
Similar Pieces: Other Pro Set football auctions on eBay
The BlowoutCards.com Hunt: Click here for NFL boxes

--
Do you have a cool eBay item you think is Buzz-worthy? Let us know via Twitter or email.
Follow Buzz on Twitter @BlowoutBuzz or send email to BlowoutBuzz@blowoutcards.com.