eBay Buzz Weekly Update: Mike Trout's Heritage scorcher, game-used MLB gems, Freewheelin' Bob Dylan & Mia Wallace
This entry was posted on July 11, 2018 by BlowoutBuzz.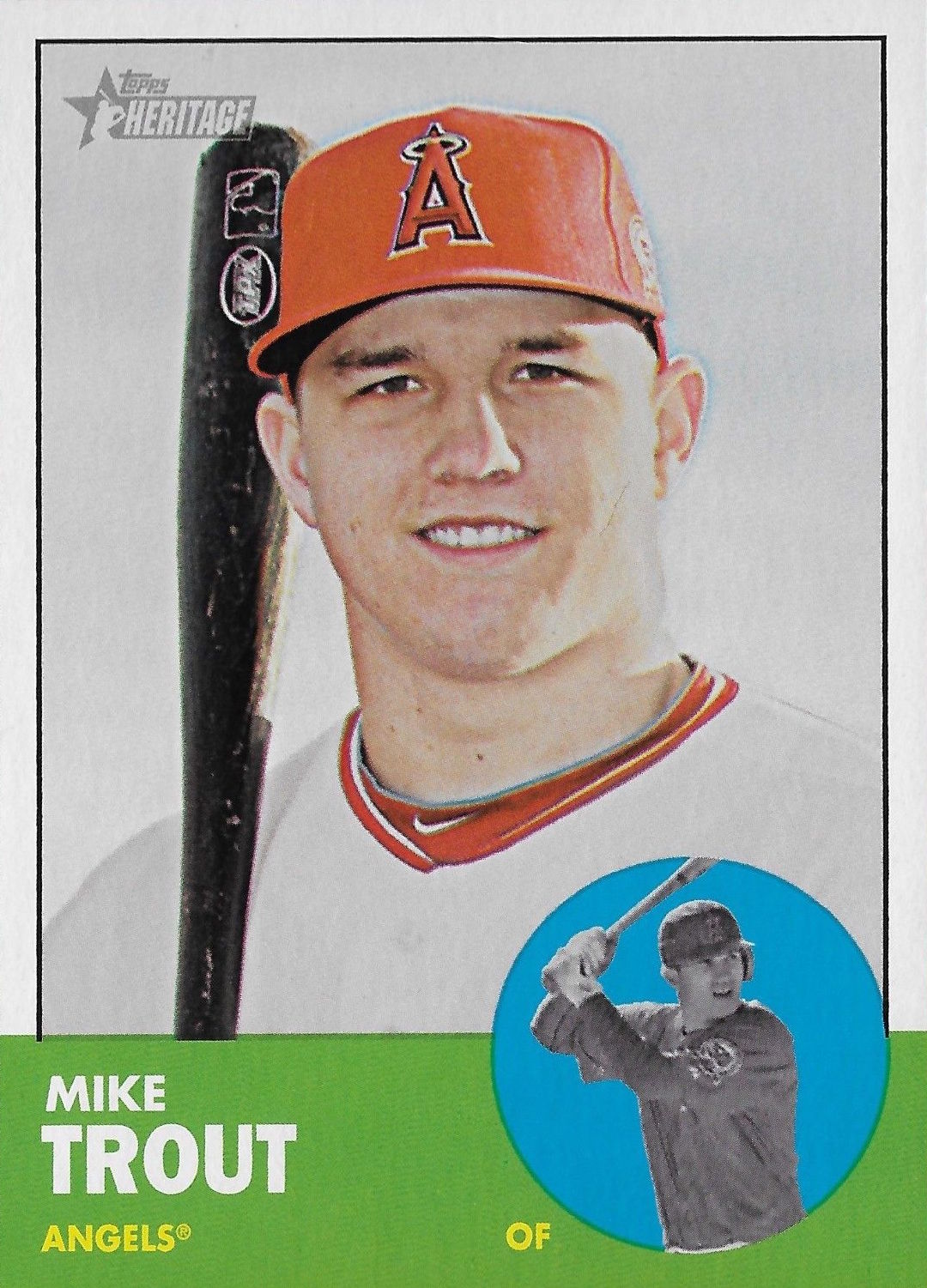 Have you seen the latest cool or interesting items on eBay? If not, you just might see some of those here every week as we're launching a weekly version of our eBay Buzz pieces that pop up from time to time. We'll spotlight some items that have a story or just wow us with how much interest it might have — and we're not just talking baseball cards, either.
NOT A ROOKIE CARD ... BUT, WHOA, IS IT SELLING LIKE ONE
The Item: 2012 Topps Heritage #207 Mike Trout 
The Price: They're all pretty impressive -- both past and present
Why it's Buzz-worthy: Mike Trout doesn't have a Heritage Rookie Card but this one arrived a year later and it's selling like one both raw and graded. PSA 10 copies of this card have topped $300 while four-card raw lots have sold for as much as $250 recently. It's not short-printed but this collector never pulled one back then -- oddly -- when I pulled a few copies of pretty much everything else. You know what else is rare these days? Affordable 2012 Heritage hobby boxes and even retail boxes despite the rookie crop not being a strong one at all. (See the link below for a Hot Tip shot at some hobby packs to get in on this chase.) This card will be one to watch -- it's all over the place right now but selling way better than it should be -- as Heritage is the basic set for many of us retro-minded collectors to chase on an annual basis. The high-grade copies of this one aren't that easy -- centering and chipping can be an issue with this set -- so that's definitely driving some of the demand for this one but he's also a top player in MLB and this card does have a ton of natural appeal. Supply and demand has taken over here -- with a dash of crazy sauce, too -- but it tastes pretty good if you own a few of these. 
Similar Pieces: Other Mike Trout stuff on eBay
The BlowoutCards.com Hunt: Click here for 2012 Topps Value boxes with two H packs in each one
Keep reading for four more interesting items in this week's roundup ...
--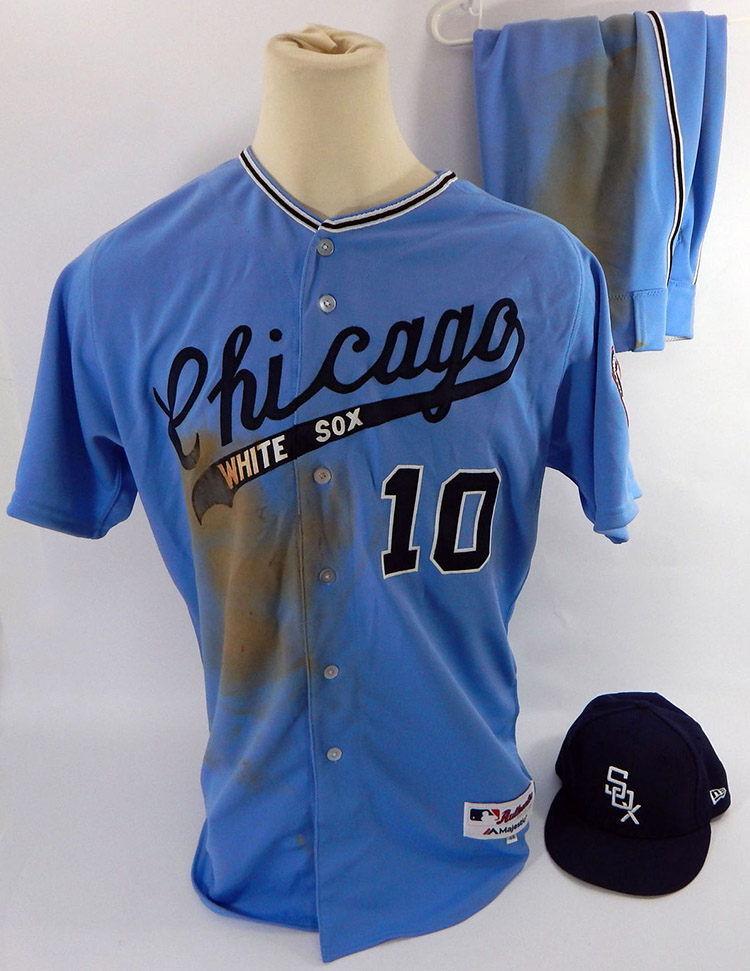 BABY BLUE ... WITH A LITTLE CLAY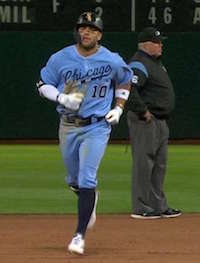 The Item: Yoan Moncada 1968 Chicago White Sox throwback uniform -- worn on April 17 (MLB Authenticated)
The Price: $1,999.99 Buy-It-Now
Why it's Buzz-worthy: This uniform is in the style of the 1968 White Sox and they wore these when they played the also-retro-fitted Oakland A's in Oakland as part of that franchise's 50th anniversary game. Moncada got down and dirty in the game and you can see it on both the jersey and pants here as well as in action photos from the game. That's one thing that makes this one-0f-a-kind set pretty cool. It's not that cheap, but it does seem a little under-priced considering the name value he's had leading to this point and the appeal of the color and the clay. His stats aren't that hot but this one is still an impressive piece with a name player attached. As long as the MLB Authentication stickers are there (they are here) an item in general is worth a look -- and look closely at those pieces noted as team-issued can be game-used, too.
Similar Pieces: Check out other MLB Authentication items
The BlowoutCards.com Hunt: Click here for MLB boxes
--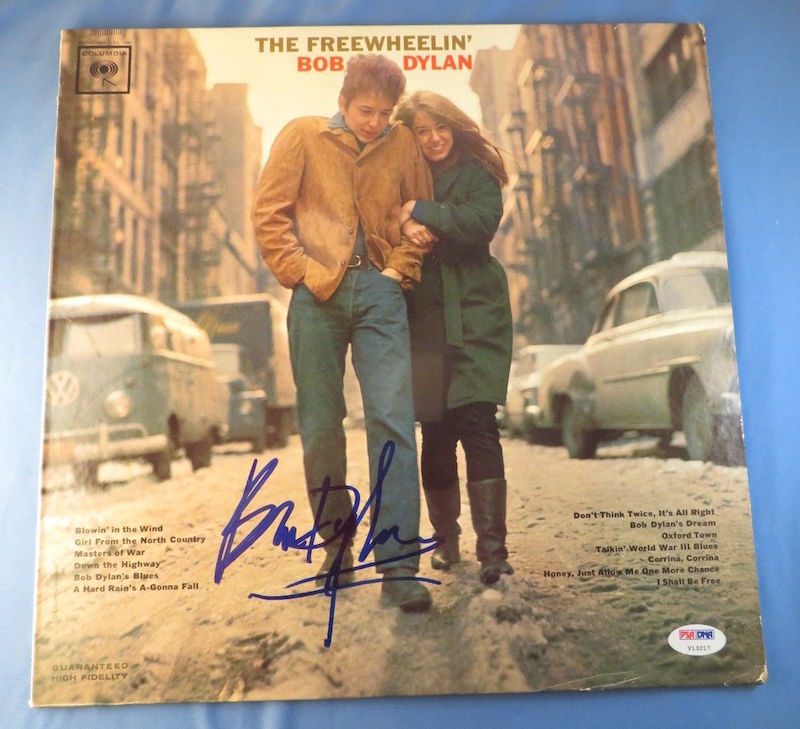 THE FREEWHEELIN' BOB DYLAN'S AUTOGRAPH
The Item: Bob Dylan autographed copy of The Freewheelin' Bob Dylan (PSA/DNA authenticated)
The Price: $20,000 Buy-It-Now (or best offer)
Why it's Buzz-worthy: This is the first album from an American musical icon where everything on it was created by him and it's got an iconic cover that he has signed. With Dylan on the cover is his then-girlfriend Suze Rotolo who described the album in her memoir like this before her death in 2011: "It is one of those cultural markers that influenced the look of album covers precisely because of its casual down-home spontaneity and sensibility. Most album covers were carefully staged and controlled. ... Whoever was responsible for choosing that particular photograph for The Freewheelin' Bob Dylan really had an eye for a new look."
Similar Pieces: Other Bob Dylan autographs on eBay (there aren't many)
The BlowoutCards.com Hunt: Click here for non-sports cards
--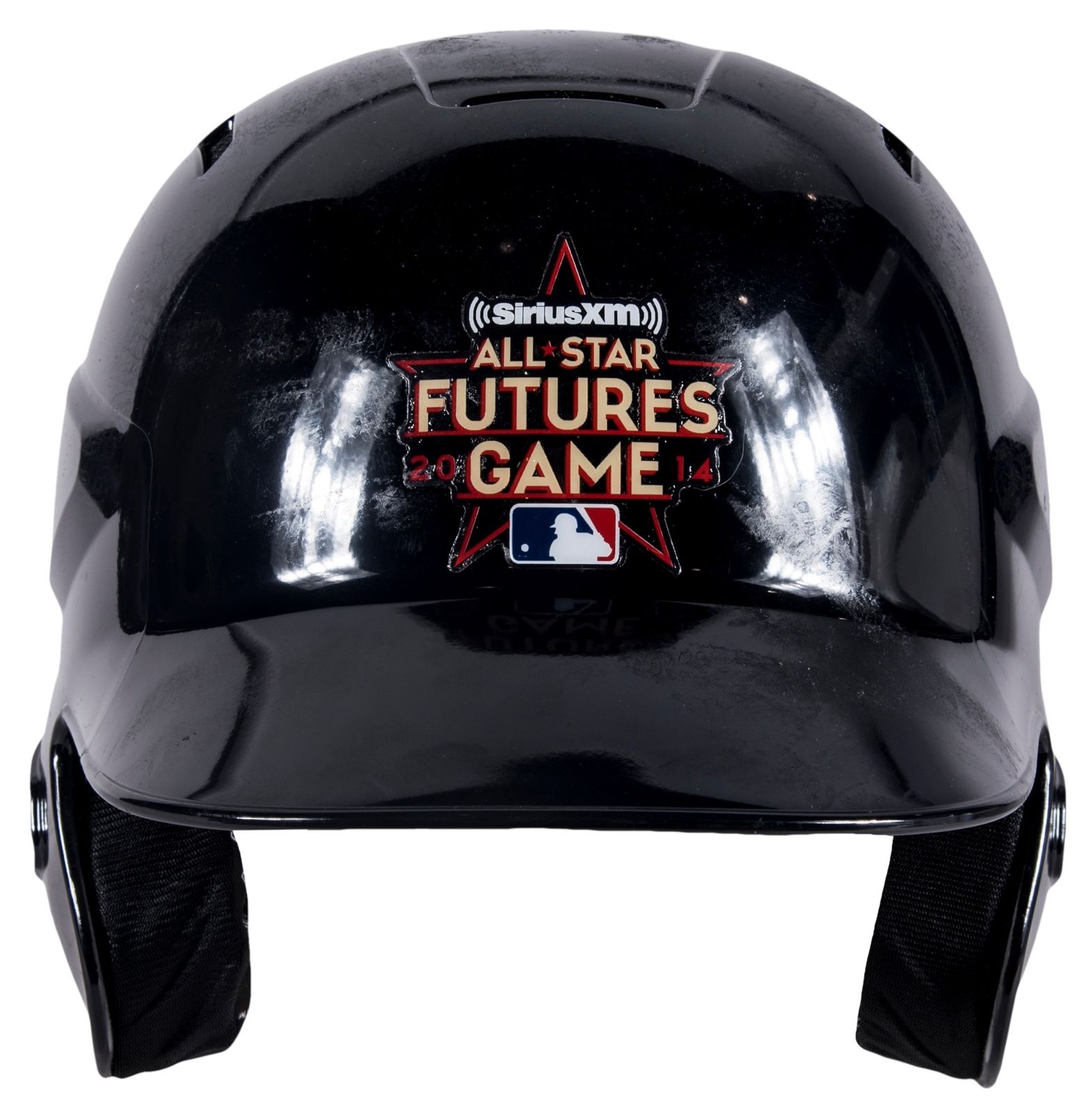 DEFINITELY A FUTURE STAR
The Item: Corey Seager's 2014 MLB All-Star Futures Game batting helmet (MLB Authentication)
The Price: $2,995 Buy-It-Now
Why it's Buzz-worthy: The Dodgers shortstop is a two-time All-Star and the 2016 Rookie of the Year and this piece of equipment came all before that when he was a 20-year-old former first-round pick. He's on the shelf this year but he's already played in a World Series and he'll likely be in Los Angeles until at least 2022 when he's a free agent. (He's a keeper.) While this piece doesn't have any Dodger Blue in it, it's a solid piece that could potentially have a higher price tag attached. 
Similar Pieces: Check out other Futures Game pieces on eBay
The BlowoutCards.com Hunt: Click here for MLB boxes

--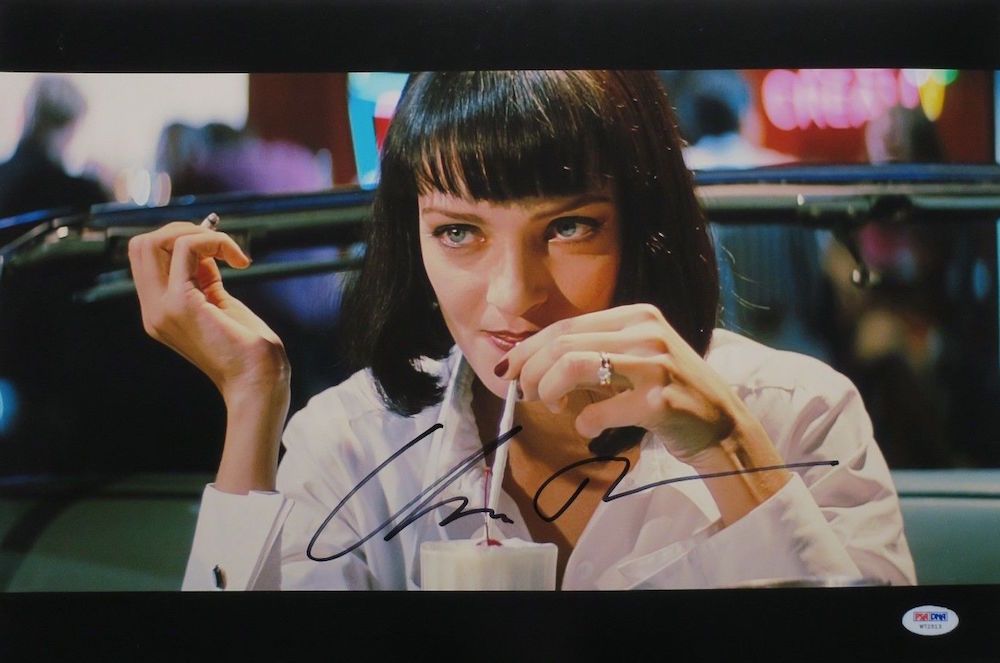 BETTER THAN A $5 MILKSHAKE
The Item: Uma Thurman (as Mia Wallace) signed 12-by-18 Pulp Fiction photo (PSA/DNA Authentication)
The Price: $249.99 Buy-It-Now (or best offer)
Why it's Buzz-worthy: Quentin Tarantino's Pulp Fiction remains a landmark piece of 1990s film and a vehicle that helped create a few household names as well as bring a few others back into the pop culture fold more heavily -- John Travolta, Samuel L. Jackson, Uma Thurman, Bruce Willis, Ving Rhames, Rosanna Arquette, Tim Roth, Amanda Plummer ... it would be an epic card set that will probably never happen. Quality Hollywood autographs can be tough -- both with signature quality and the items signed -- but this one seems like a solid piece. (The auto could be stronger but it still seems pretty good for the price.) Her Kill Bill autographs seem more plentiful but they're also priced about the same as this one for the typical 8-by-1o. 
Similar Pieces: Other Uma Thurman autographs on eBay
The BlowoutCards.com Hunt: Click here for non-sports cards

--
Do you have a cool eBay item you think is Buzz-worthy? Let us know via Twitter or email.
Follow Buzz on Twitter @BlowoutBuzz or send email to BlowoutBuzz@blowoutcards.com.