eBay Buzz Weekly Update: Shohei Ohtani's big patch, Giannis' letter, Stranger Things ... and a Jonathan Loaisiga steal?
This entry was posted on June 28, 2018 by BlowoutBuzz.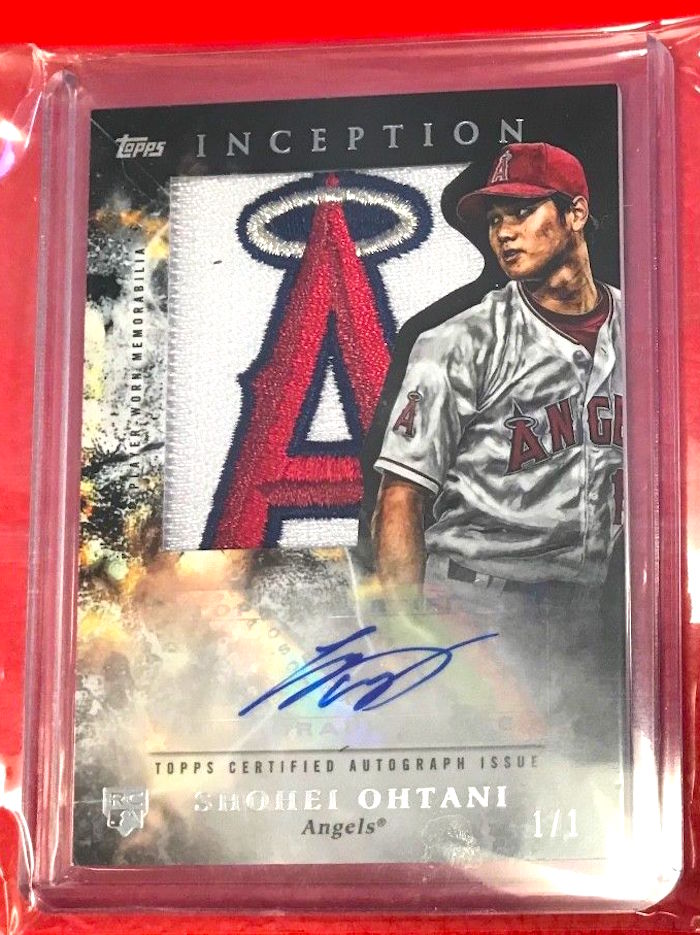 Have you seen the latest crazy items on eBay? If not, you just might see some of those here every week as we're launching a weekly version of our eBay Buzz pieces that pop up from time to time. We'll spotlight some items that have a story or just wow us with how much interest it might have — and we're not just talking baseball cards, either.
--
HOW ABOUT THIS OHTANI?
The Item: 2018 Topps Inception Jumbo Patch Autograph Shohei Ohtani 1/1
The Price: $50,000 Buy-It-Now (or best offer)
Why it's Buzz-worthy: Inception is a fun memorabilia-laced creation and this card is among the biggest in the product that arrived just yesterday. Ohtani appears on just 10 cards in the product -- three un-numbered versions and the rest rarer than 25 copies -- and this is one of two 1/1s in the release for this super-hot international star. Will that asking price be met? I doubt it, but it's a nice card.
Similar Pieces: Other 2018 Topps Inception singles on eBay
The BlowoutCards.com Hunt: Click here for 2018 Topps Inception boxes
Keep reading for four more interesting items in this week's roundup ...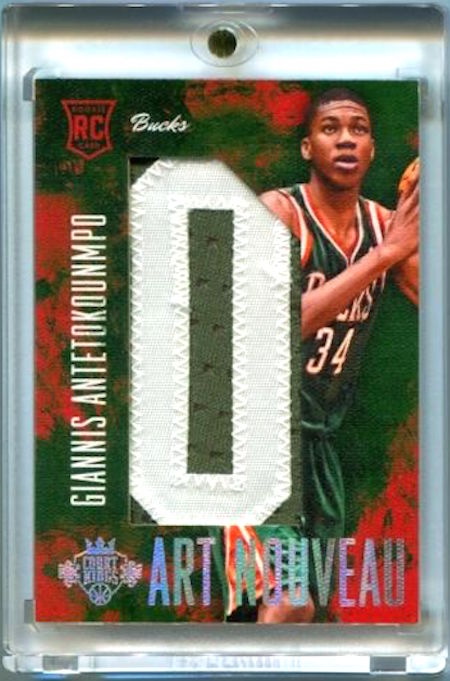 A WHOLE LOTTA LETTERS ...
The Item: Giannis Antetokounmpo 2013-14 Panini Court Kings Art Nouveau jersey letter (/13)
The Price: $2,495.95 Buy-It-Now (or best offer)
Why it's Buzz-worthy: This is a letter from a photoshoot-worn jersey and it'd be looked at a lot more like a 1/1 creation if his name wasn't so long with all those letters. Based on its serial-numbering (6/13) that makes it the first O in his name, though. Forget all the LeBron signing drama this name (one that I can't spell or say) will be one that will matter if he hits the market in 2021. 
Similar Pieces: Check out all other Giannis cards on eBay
The BlowoutCards.com Hunt: Click here for wax boxes from his rookie season

--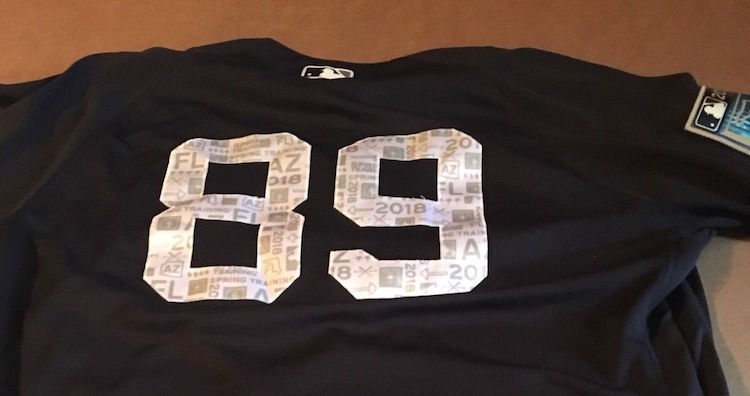 NOT MUCH TO COLLECT FOR A HOT YANKEE ... AND IT SEEMS LOW
The Item: Jonathan Loaisiga 2018 New York Yankees spring training game-used batting practice jersey (Steiner/Yankees/MLB Authentication)
The Price: $750 Buy-It-Now (or best offer)
Why it's Buzz-worthy: A spring training batting practice jersey might not the the flashiest piece for a pitcher, but with three pretty strong starts this young star will be one in demand once he's got more stuff to collect. He doesn't have much at all when it comes to cardboard as we discussed right here. I'm not sure what Steiner might be getting for his gamers -- if they've been offered to the public yet -- but this jersey seems like it could command more as success in The Big Apple continues.
Similar Pieces: Everything else on eBay for his rookie 
The BlowoutCards.com Hunt: Click here for the only wax box with his auto inside
--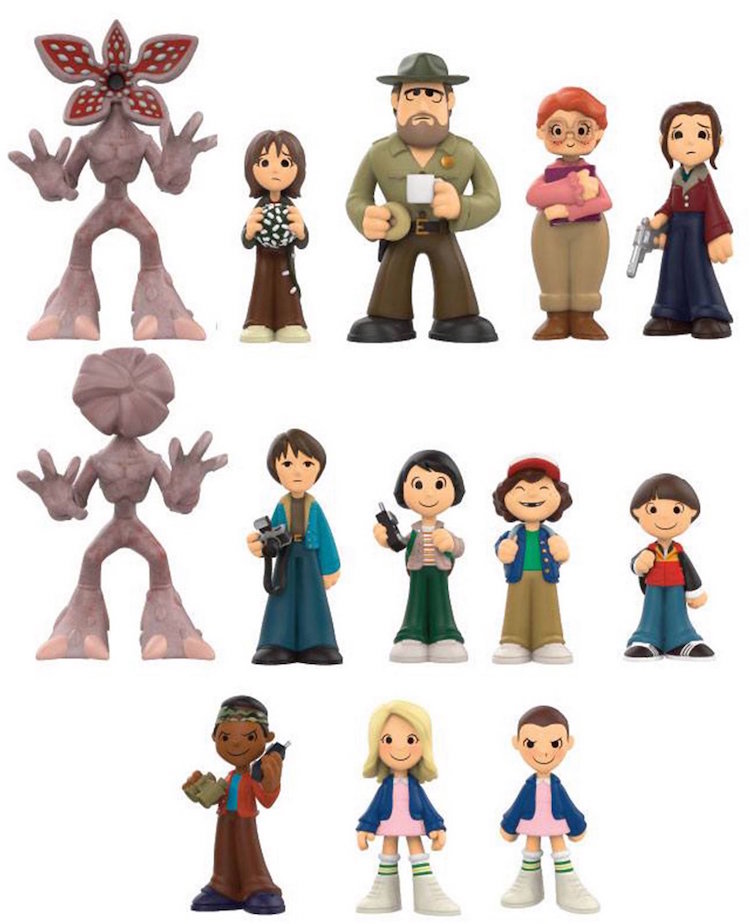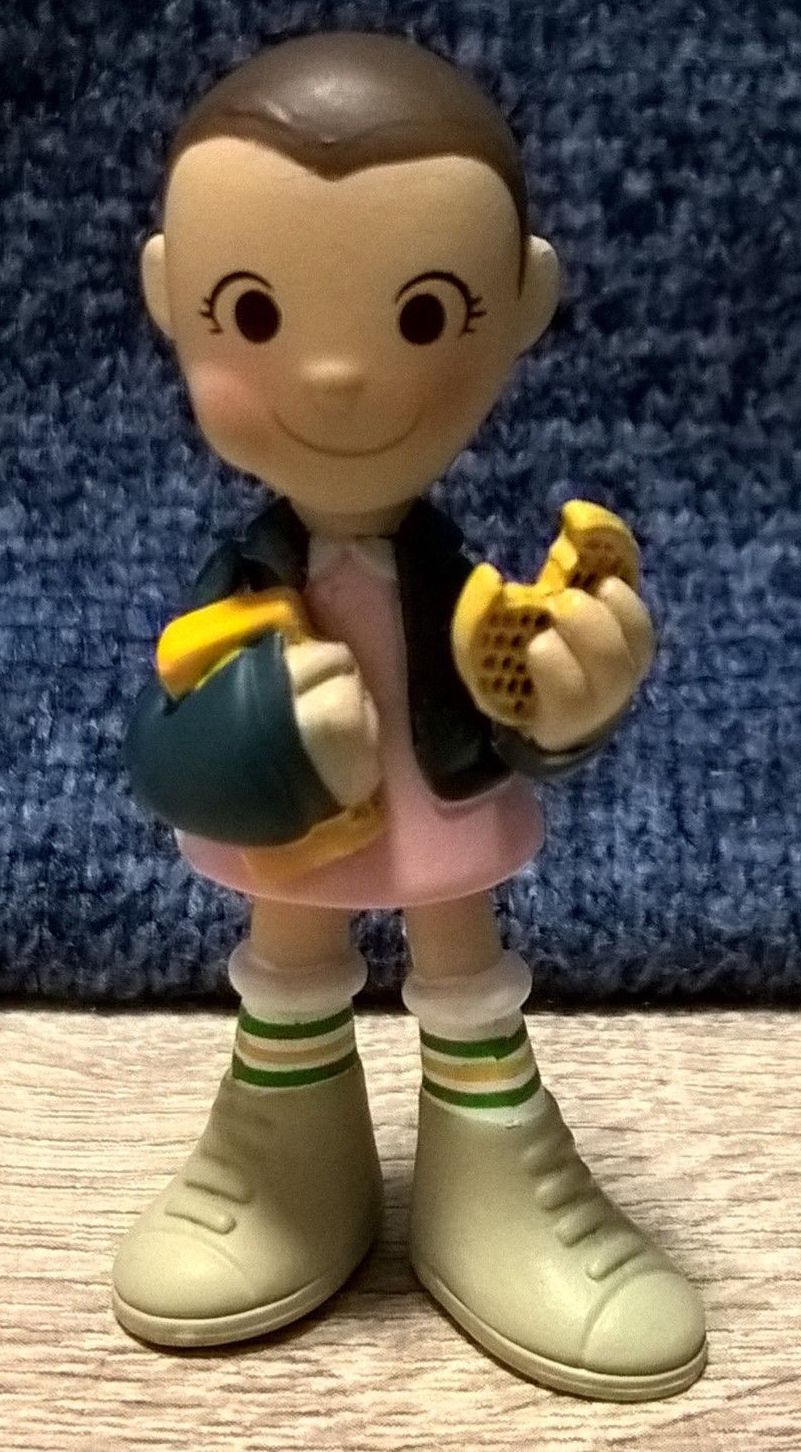 IN CASE YOU MISSED THESE ...
The Item: Stranger Things Funko Mystery Minis 12-box case
The Price: $84.42 Buy-It-Now
Why it's Buzz-worthy: Why's this one here? It's a just-for-fun pick as these arrived last year but just recently caught my attention. The likenesses and sculpts are creative and there is a chase -- if you can find cases from retail chains that had rarer figures. The Hot Topic Eleven figure with Eggos has sold for as much as $200 by itself (and more than once). This one is a sealed case of the standard figures you see here, though you'll be one figure short as the array above has 13 toys but only 12 boxes.
Similar Pieces: Check out all of the sets -- with variants -- that sell pretty well
The BlowoutCards.com Hunt: Click here to pre-order Topps Stranger Things cards

--
Do you have a cool eBay item you think is Buzz-worthy? Let us know via Twitter or email.
Follow Buzz on Twitter @BlowoutBuzz or send email to BlowoutBuzz@blowoutcards.com.