Fans of the Game return as simple challenge in 2018 Donruss
This entry was posted on August 8, 2018 by BlowoutBuzz.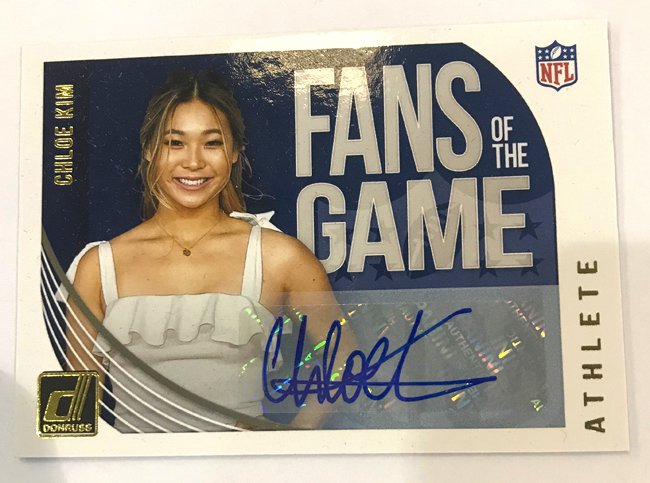 Want a small collecting challenge that could be part of a much larger long-term project that just might be a lot tougher than you might expect?
Collect the Fans of the Game -- and their autographs.
The arrival of 2018 Donruss football cards from Panini America offers the newest chapter in an ongoing collecting saga that's been around since 2004 with some pretty notable names on its cards (both standard and signed). This year's selection? It's a simple five cards and each has two parallels -- an autographed version and a Holo version limited to just 100 copies.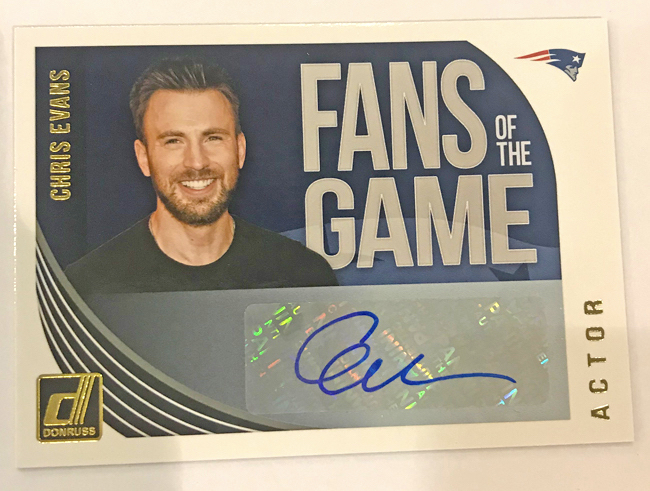 The idea of these cards is simple -- match a celebrity to a team (or a sports league) and that fandom entices them to appear on a card and sign some autographs. That inclusion might spark some of their fans to go looking for cards they might not before. If there's big demand, they just might command a little more cash than the typical rookie or veteran, too, when it comes to the autograph.
This year's lineup includes actors James Caan, Chris Evans and Drea de Matteo along with Olympian Chloe Kim and broadcaster Matthew Berry. They've all had certified autographs before, but some haven't had many. Meanwhile, Kim has been an in-demand autograph since her gold at the Winter Olympics.
As for their fandom, Caan claims the Dallas Cowboys, Berry Claims the Washington Redskins, Evans claims the Patriots as does de Matteo, while Kim is a fan of football in general.
Follow Buzz on Twitter @BlowoutBuzz or send email to BlowoutBuzz@blowoutcards.com.