First Buzz: 2017-18 Panini Crown Royale basketball cards
This entry was posted on June 5, 2018 by BlowoutBuzz.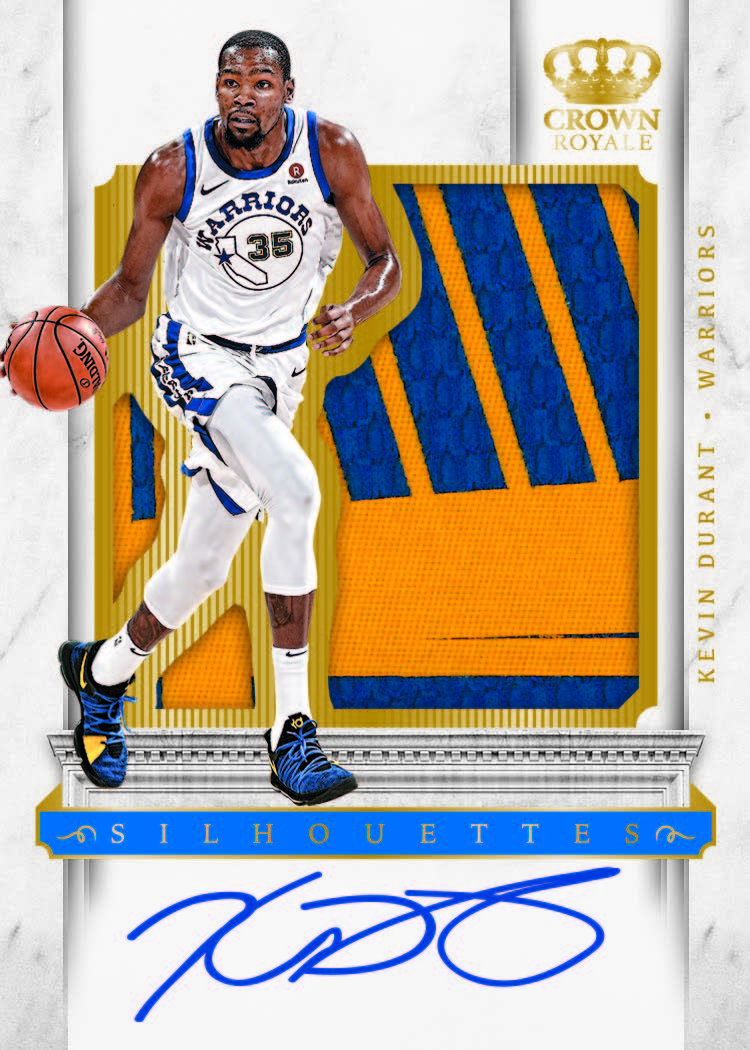 What: 2017-18 Panini Crown Royale basketball cards
Arrives: Aug. 22
Box basics: One autograph and one memorabilia card per 12-card box (16 boxes per case)
Order: Click here
What's buzz-worthy: Crown Royale comes off the bench for the first time since 2010 with many of the inclusions that collectors will expect from the brand -- Silhouettes, die-cut cards and more.
Keep reading for more info and a full gallery of images released so far.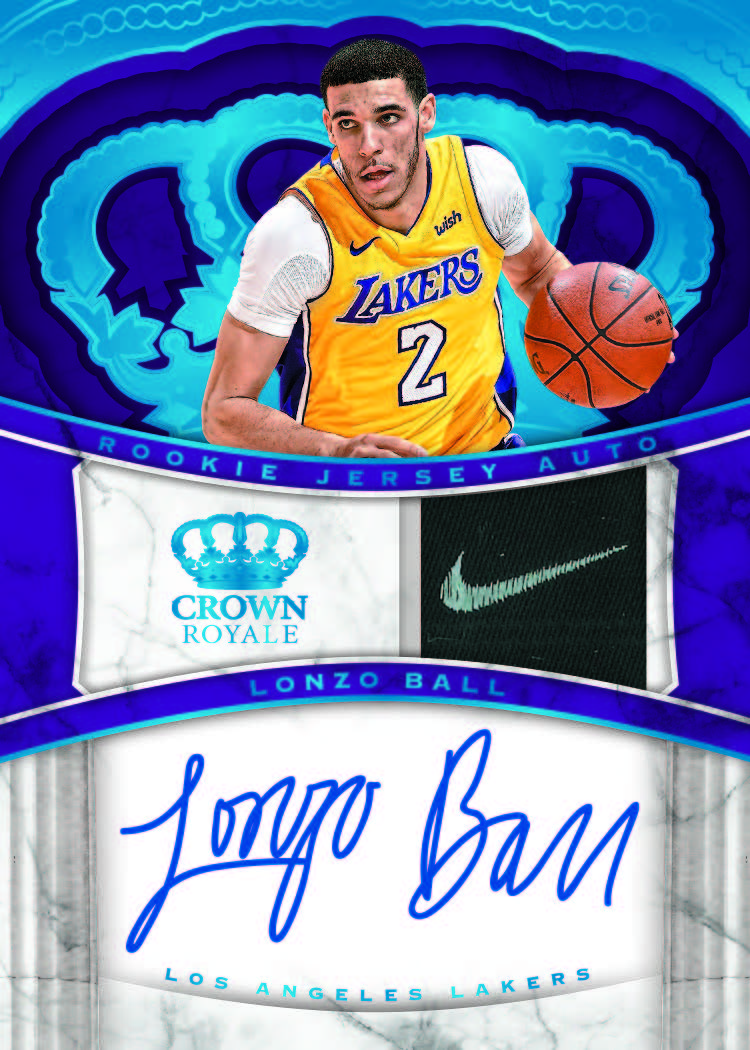 The Basics: Silhouettes cards will be found with on-card autographs for veterans and rookies with prime swatches in many instances along with 1/1 "super prime" and tag versions. Among the more standard cards will be Panini's Choice diecuts with Crystal parallels, base cards with parallels as low as one copy and Crown Autographs which will have diecut designs. Other inserts will include Pacific Marquee, Regents of Roundball and Power in the Paint. There also will be Mamba's Choice and Roundball Royalty cards. ... Boxes carry a $100 suggested retail price.
Follow Buzz on Twitter @BlowoutBuzz or send email to BlowoutBuzz@blowoutcards.com.