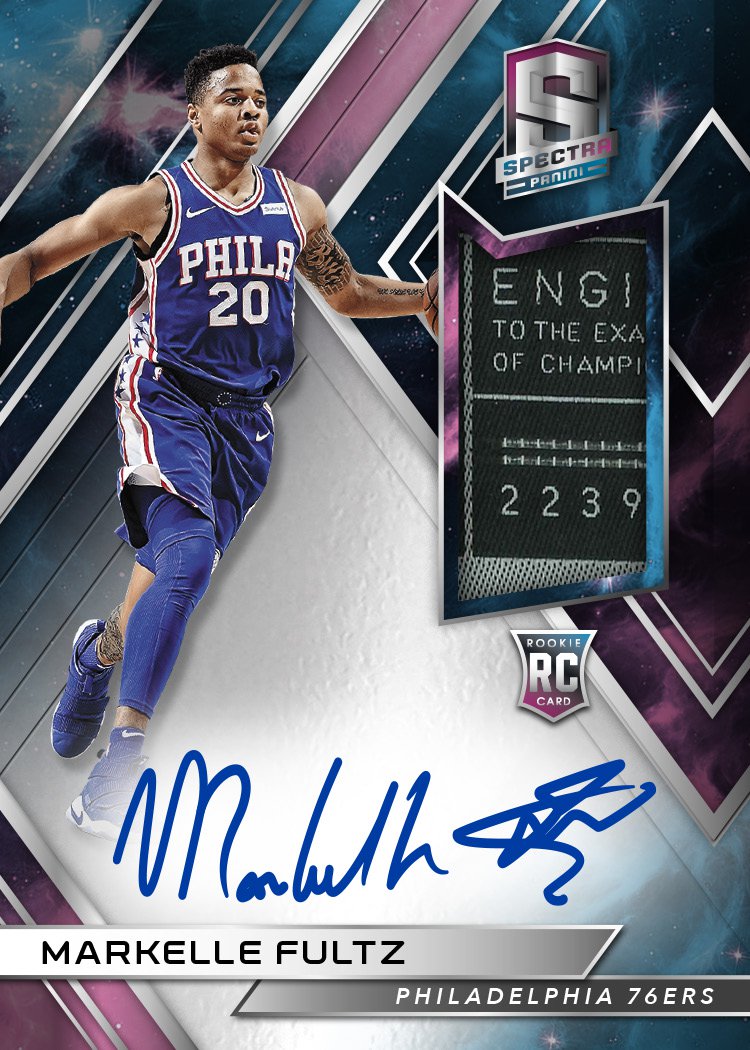 What: 2017-18 Panini Spectra basketball cards
Arrives: June 13
Box basics: Three autographs and three memorabilia cards per nine-card box (eight boxes per case)
Order: Click here
What's buzz-worthy: The beefy stock and colorful rainbow of Panini Spectra is back on the hardwood for another season with some twists to the formula.
Keep reading for more and a full gallery of images.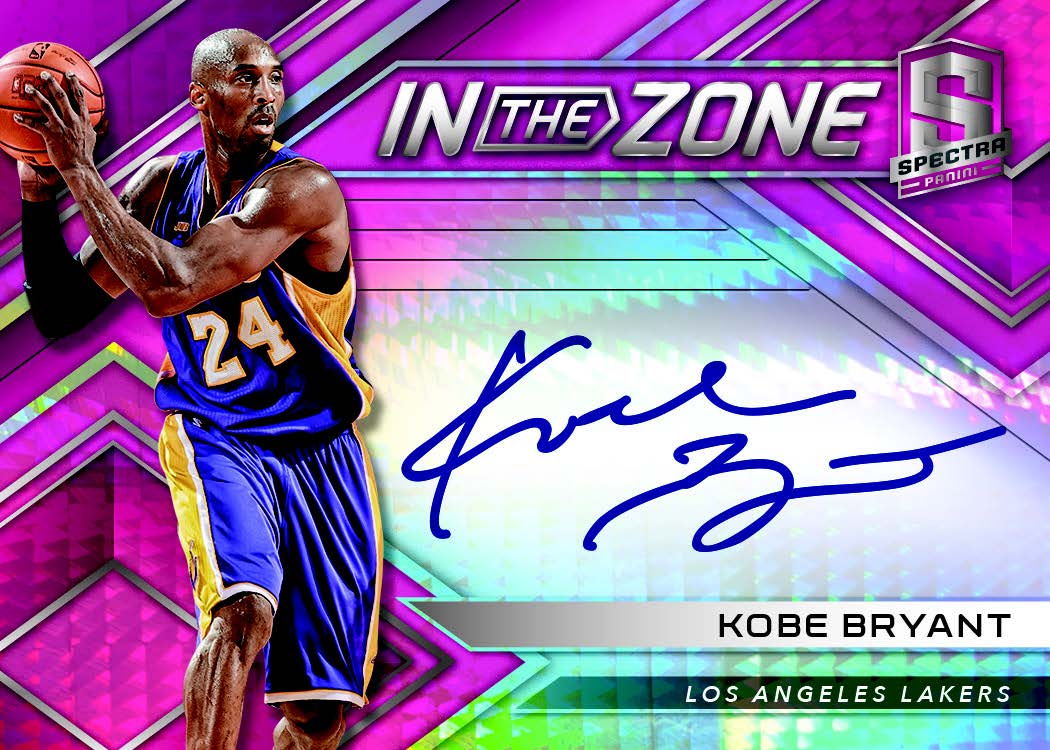 The Basics: Boxes will include one base card, two parallels and the six hits most of the time with a new parallel structure for the basic cards. There will be Silver Prizms two per case and White Sparkle Prizms one per case,while other parallels include Neon Blue (/99), Red (/75), Neon Green (/49), Neon Pink (/25), Gold (/10), Neon Orange (/5) and 1/1 Nebula cards. The base set also will include 20 rookies this year -- among them will be Donovan Mitchell, Jayson Tatum, Lonzo Ball, Kyle Kuzma, Markelle Fultz and Lauri Markkanen. ... Rookie Jersey Autographs will spotlight 35 top rookies (/299) with the following parallels -- Neon Blue (/99), Neon Green (prime /49), Neon Pink (prime /25), Gold (prime /10), Neon Orange (prime /5), Nebula (laundry tag 1/1). Meanwhile In The Zone Autographs will spotlight the biggest names. Among them? Giannis Antetokounmpo, Kobe Bryant, Shaquille O'Neal, Reggie Miller, Kyrie Irving and Kevin Durant. Their parallels will be limited to Neon Blue (/49), Neon Green (/35), Neon Pink (/25), Gold (/10), Neon Orange (/5) and 1/1 Nebula versions. ... Also among the autos will be Rising Stars and Illustrious Legends, which also will have their own parallel rainbows. ... Boxes carry a suggested retail price of $300.
Follow Buzz on Twitter @BlowoutBuzz or send email to BlowoutBuzz@blowoutcards.com.