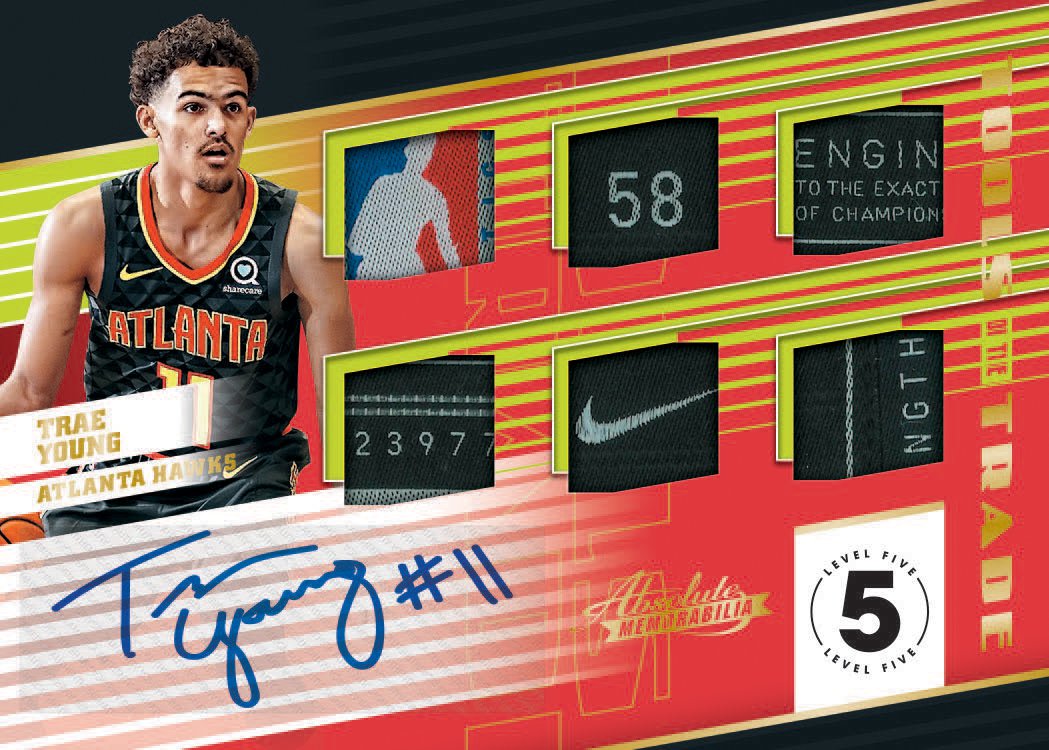 What: 2018-19 Panini Absolute Memorabilia basketball cards
Arrives: Nov. 30
Box basics: Two autos, two memorabilia cards and two "uncirculated" cards per two-pack box (10 boxes per case)
Order: Click here
What's buzz-worthy: Absolute returns with nothing but hits and encased cards in its three-card packs for another season as Panini also celebrates a decade in the NBA game.
Keep reading for more info and a full gallery of images released so far.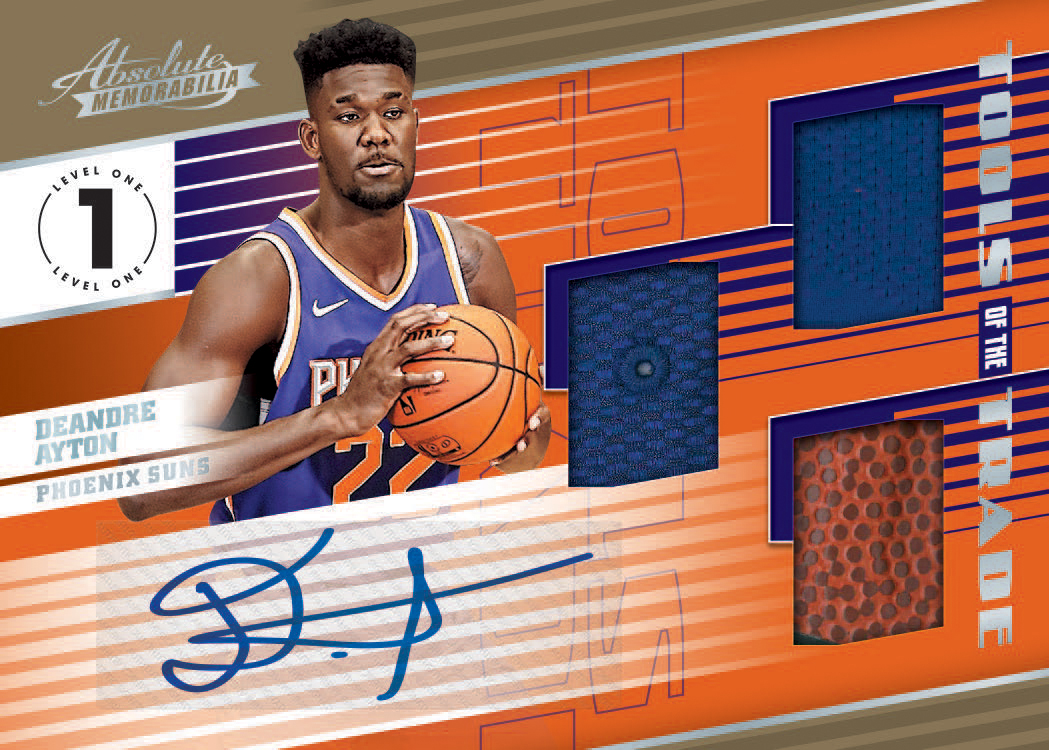 The Basics: The Tools of the Trade Signatures will be found in three ways in this one with three, four or six memorabilia pieces. Among the items found in the cards for 30 rookies? Jerseys, hats and basketballs. ... Other hits in this one will be Hoopla Signatures, Draft Day Ink and 10th Anniversary autographs. The brand will include "more on-card autographs" than the past with the Hoopla and the 10th sets being on-card. ... The 100-card base set wll be Uncirculated with Gold versions limited to only 10 copies and you'll get one rookie and one veteran per box. ... Also back will be Glass cards for top NBA players and newcomers. These six-card boxes once again carry a $130 suggested retail price ($65 per pack).
Follow Buzz on Twitter @BlowoutBuzz or send email to BlowoutBuzz@blowoutcards.com.