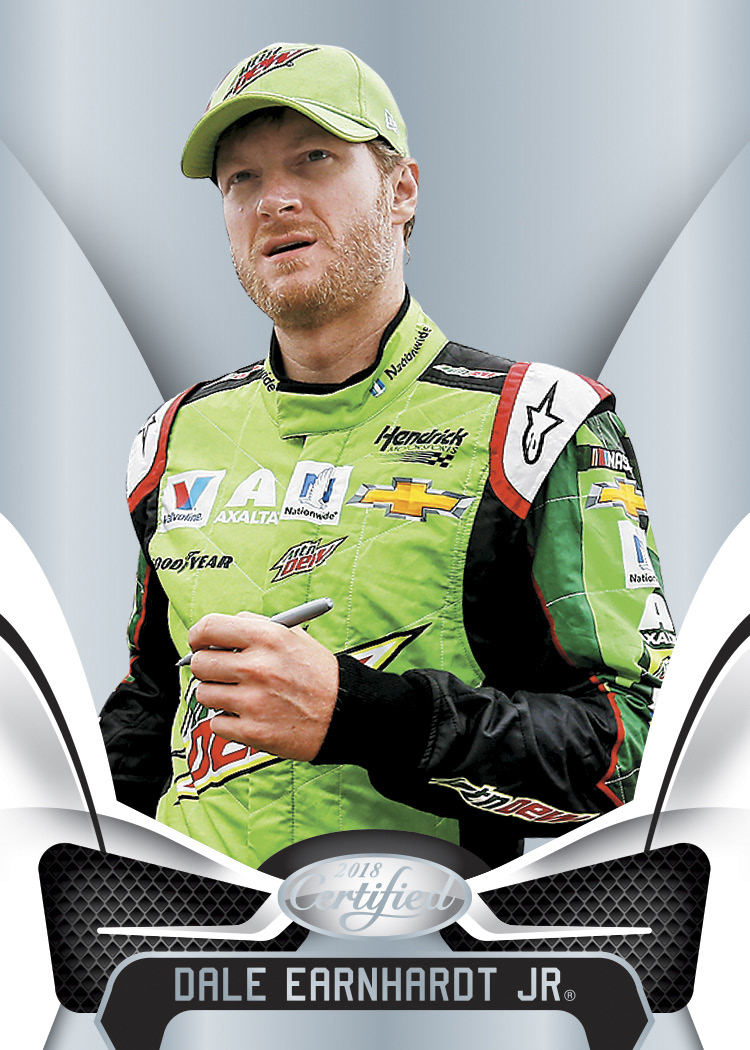 What: 2018 Panini Certified NASCAR cards
Arrives: July 27
Box basics:  Two autographs and two memorabilia cards per 10-pack box (12 boxes per case)
Order: Click here
What's buzz-worthy: Panini America takes Certified out on the track once again after a season in the pits and it returns with on-card autographs and plenty of memorabilia.
Keep reading for more info and a full gallery of images released so far.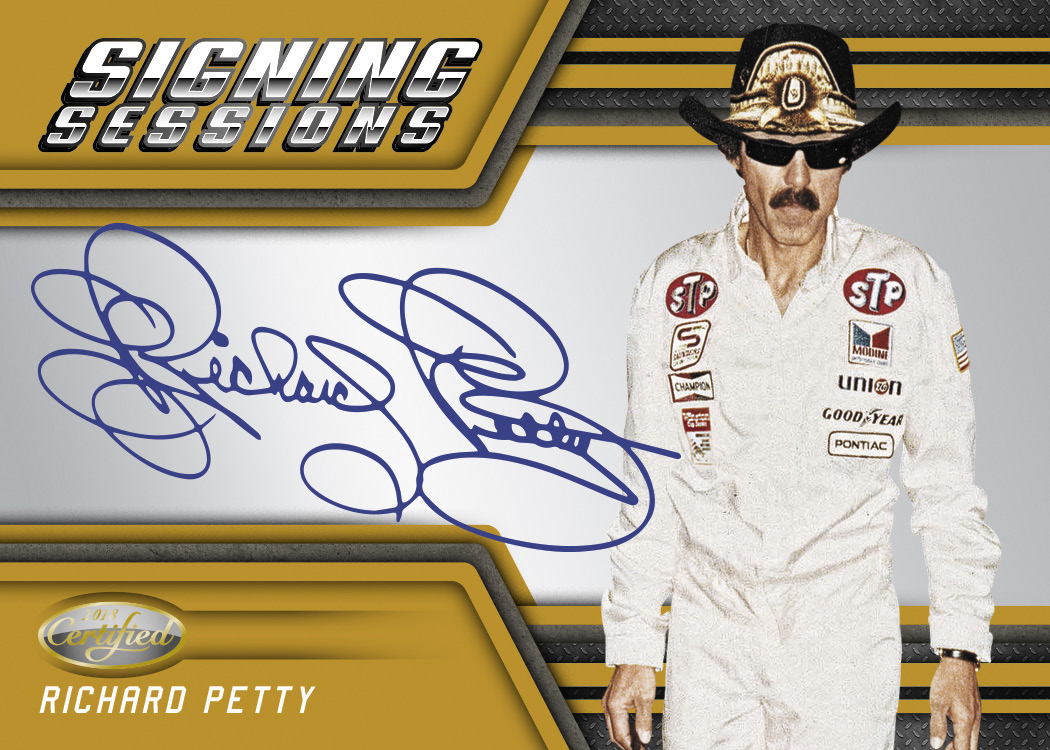 The Basics: Each box will include four hits along with eight numbered inserts. ... Freshman Firesuits will pair autos with memorabilia for rookies with six parallels -- Red (/199 max), Blue (/49), Gold (/25), Purple (/10), Green (/5) and 1/1 Black. The same parallels will be found for Xfinity Materials memorabilia cards and Certified Signature Swatches. ... The base set will include 100 cards of past and present stars -- 80 drivers, 10 Immortals and 10 car cards. These will also have parallels. ... Other autographs will include Certified Next Signatures and Signing Sessions with a rainbow that includes Red (/75 max), Blue (/50), Gold (/25), Purple (/10), Green (/5) and 1/1 Black versions. ... Over on the insert front, there will be Epix cards with two types of stock used. with a Red (/149), Blue (/99), Gold (/49), Purple (/25), Mirror Gold (/25), Green (/10), Mirror Purple (/10), Mirror Green (/5) and 1/1 Black versions. There also will be Certified Stars, All-Certified Team, Skills and Fresh Faces cards. ... These packs will carry a suggested retail price of $10 ($100 per box).
Follow Buzz on Twitter @BlowoutBuzz or send email to BlowoutBuzz@blowoutcards.com.