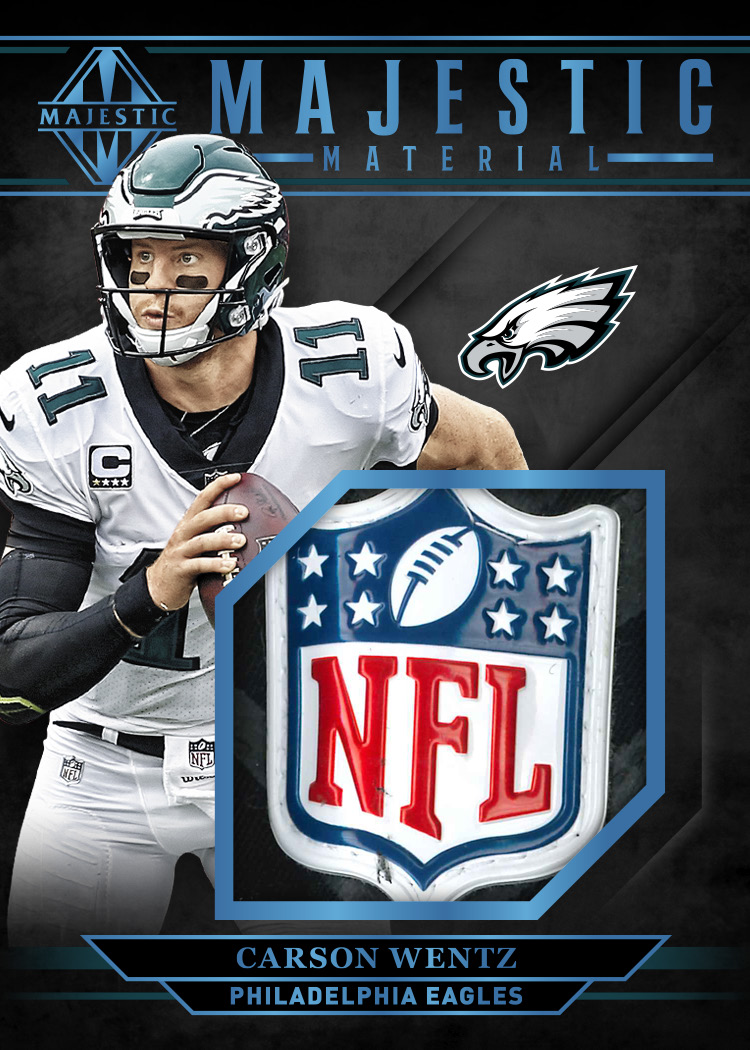 What: 2018 Panini Majestic football cards
Arrives: May 9
Box basics: Four autographs and two memorabilia cards per eight-card box (six boxes per case)

What's buzz-worthy: Majestic returns with a slightly lower price, a slightly different format, a little bigger case but the same high-end inclusions and big presence for names from the past, present and future.
Keep reading for more info and images released so far.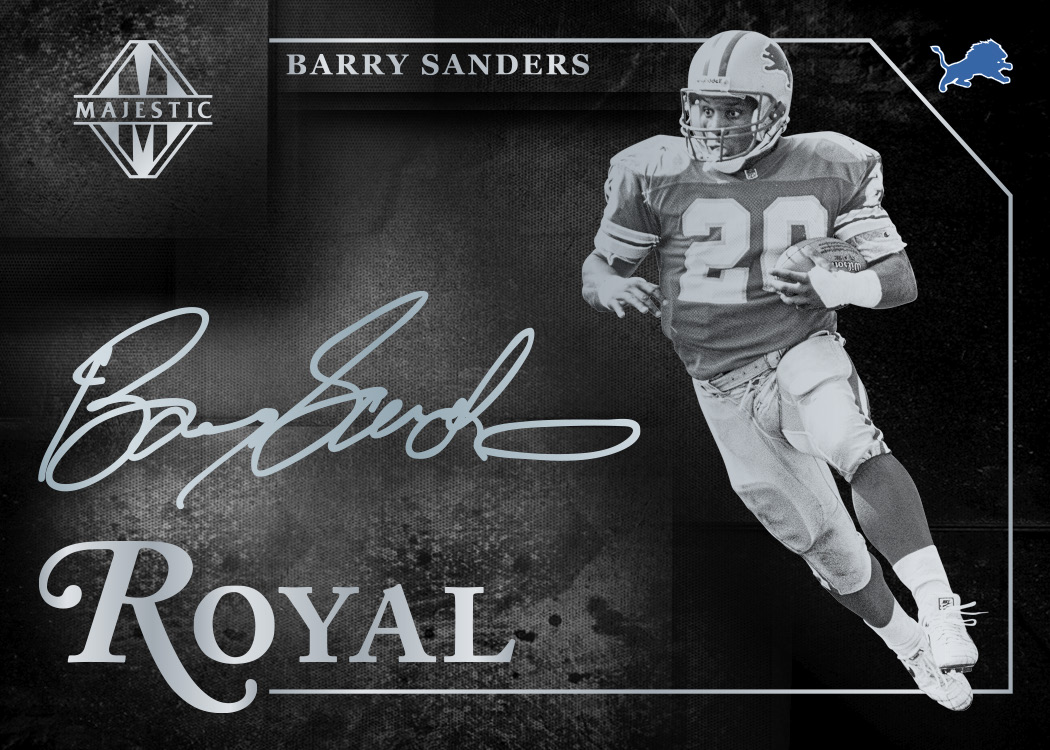 The Basics: There will be one base card and one parallel card per box atop of the hits in this sophomore release, which will include on-card autographs from "the best current and retired stars the NFL has to offer." Among the signed cards capped at just 99 copies apiece are Royal Signatures (/49 max), Magnificent Signatures, Marvelous Signatures and Imposing Signatures, while autographed memorabilia cards of new NFL rookies will be one per box. The Majestic Signatures for rookies will be capped at 299 copies, while Majestic Tier Signatures will have 100 cards from past and present stars with 99 the starting point and the Tier 4 autos being limited to no more than five copies. ... Want multi-auto cards? Those will be found in the Ring Bearers Signatures, Hall of Fame Descent Signatures (/25 max), Black and Blue Signatures, Team Signs Signatures and Super Bowl Teammate Signatures sets. New Blood Signatures will showcase rookies and be limited to no more than 49 copies. ... Among the memorabilia cards in this one will include Astonishing Arms, Regal Runners, Wondrous Wideouts, Distinguished Defenders, Unsung Warriors Materials, Show Stoppers Materials, Majestic Materials, Icons Materials and Exalted Materials. Majestic Materials cards will have patches (/5) and brand logos (/2) and 1/1 NFL Shield versions. ... The suggested retail price on these boxes is $300.
Follow Buzz on Twitter @BlowoutBuzz or send email to BlowoutBuzz@blowoutcards.com.