First Buzz: 2018 Panini National Treasures college football
This entry was posted on June 19, 2018 by BlowoutBuzz.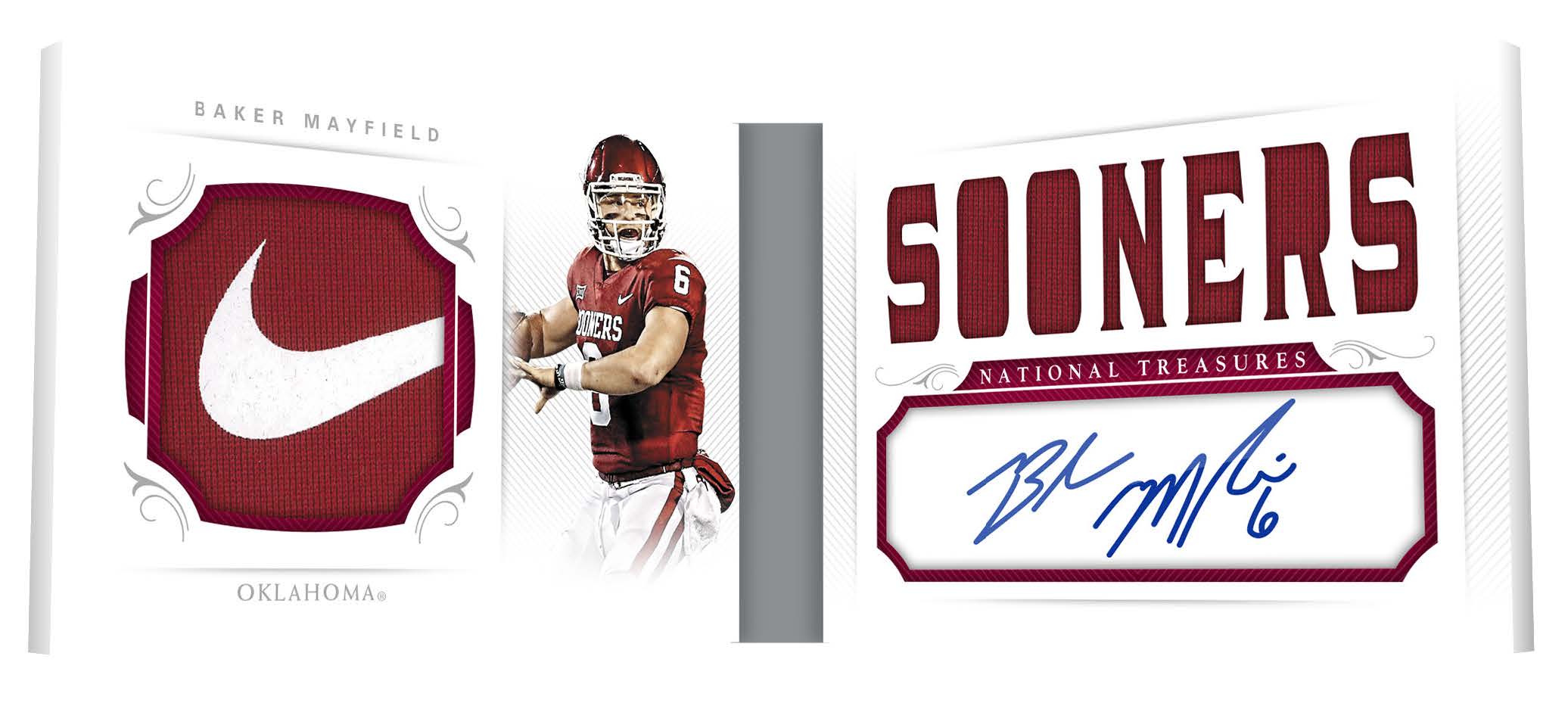 What: 2018 Panini National Treasures college football cards
Arrives: Aug. 22
Box basics: Six autographs or memorabilia cards per seven-card box (four boxes per case)
Order: Click here
What's buzz-worthy: National Treasures returns to the college gridiron for a fourth season with notable college stars from the past showcased with plenty of ink and memorabilia.
Keep reading for more and a full gallery of images.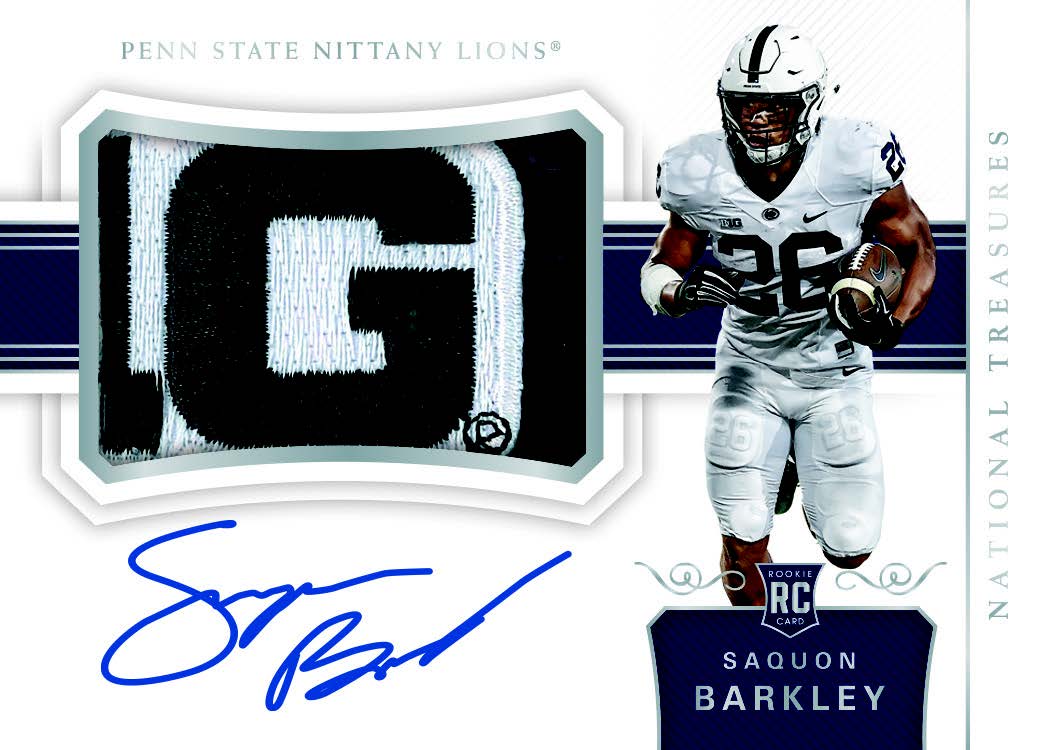 The Basics: There will be on-card autos to chase in College Material Signatures, College Silhouette Signatures and Team Logos sets along with the familiar conference, bowl and championship logo patches that will be found in Silhouette Signatures and combo player booklet cards. There will be College Materials Signatures that will have oversized prime patches for top rookies this season as well as autos and memorabilia cards for past and recent greats in the Materials Signatures sets. ... The base set will once again consist of just 25 cards (/99) with more parallels -- Silver (/49), Red (/25), Gold (/10), Emerald (/5) and 1/1 Black. ... There also will be Notable Nicknames autos, Team Logo Shield Signatures and cut autographs in the mix as well as dual-auto cards for players from the same schools. ... Boxes once again carry a suggested retail price of $400.
Follow Buzz on Twitter @BlowoutBuzz or send email to BlowoutBuzz@blowoutcards.com.