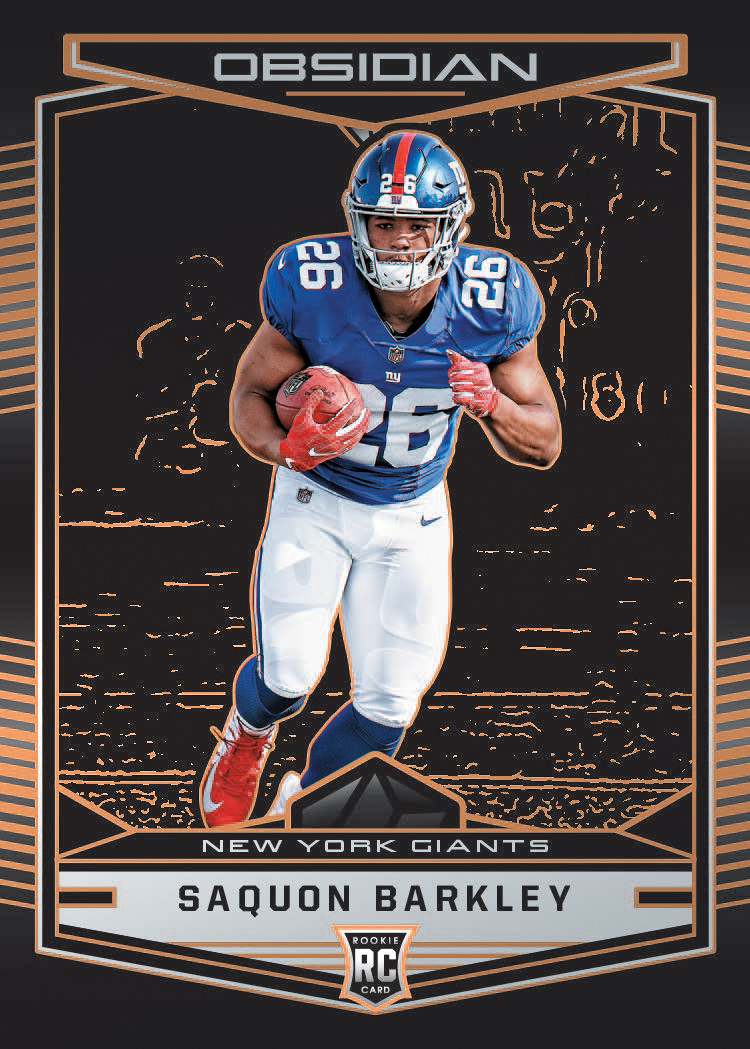 What: 2018 Panini Obsidian football cards
Arrives: Nov. 21
Box basics: Four autograph or memorabilia cards per seven-card box (12 boxes per case)
Order: Click here
What's buzz-worthy: This new brand arrives on the NFL calendar from Panini America with an approach that "takes opti-chrome technology to the next level with Electric Etch parallels" as well as "eruption of sharp, edgy and contemporary designs."
Keep reading for more and a full gallery of images.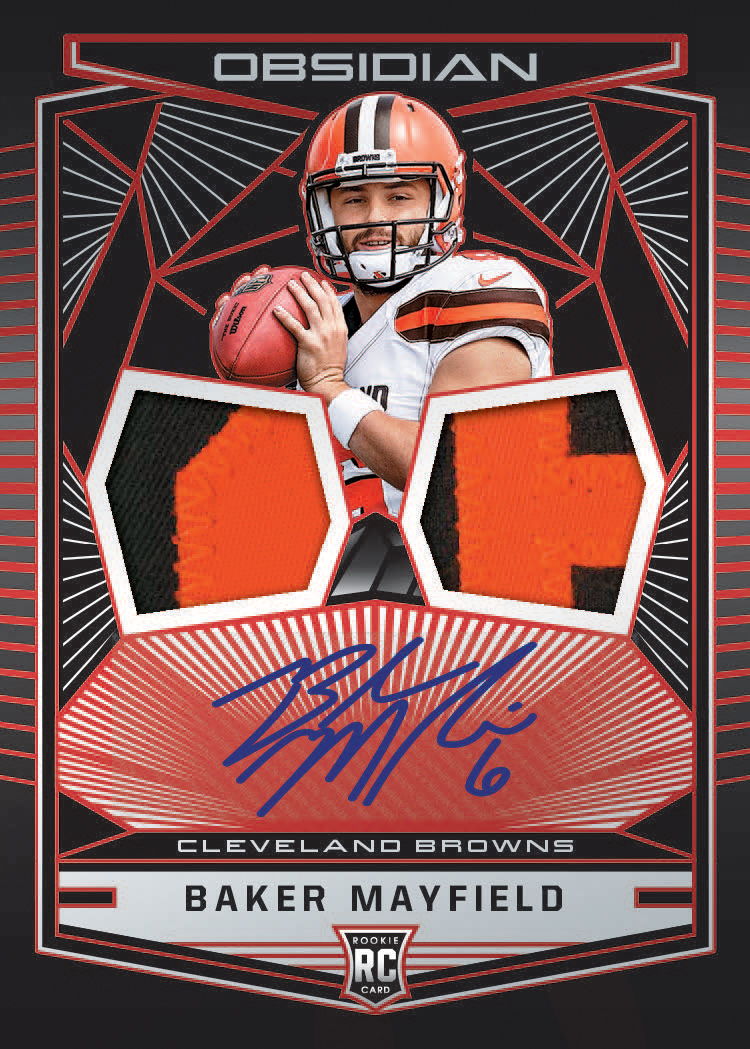 The Basics: The base set will consist of 100 cards (/100) with six Electric Etch parallels -- Purple (/75), Orange (/50), Green (/25), Yellow (/10), Red (/5) and 1/1 White Finite. Boxes will include one base card and two parallels or insert cards. Atop the 100-card base set will be a 100-card rookie lineup with the same parallels. ... On the hits side, there will be rookie jersey autos limited to no more than 100 along with the same parallels and volumes as the base cards except there will be no Purple cards. There also will be Lightning Strike autos (/100 max) with Green (/25), Yellow (/10), Red (/5) and 1/1 White parallels as well as Aurora autos with the same parallels. ... For memorabilia cards here will be Rookie Eruption diecuts (/100) with Orange (/50), Green, Yellow, Red and White with some volumes as well as Rookie Jersey Ink cards with the same lineup but two memorabilia pieces and autos on every card. Matrix Material autos will also have that same lineup with a design that puts the emphasis on the swatch. Galaxy Gear cards also will be found. ... Rounding things out will be one-per-case Vitreous diecuts (/100) with the same parallels. Some of the signers teased for this one include Tom Brady, Aaron Rodgers, Peyton Manning, Matt Ryan, Carson Wentz, Joe Montana and Ben Roethlisberger.  ... Boxes will carry a suggested retail price of $160.
Follow Buzz on Twitter @BlowoutBuzz or send email to BlowoutBuzz@blowoutcards.com.