First Buzz: 2018 Panini One football cards
This entry was posted on November 15, 2018 by BlowoutBuzz.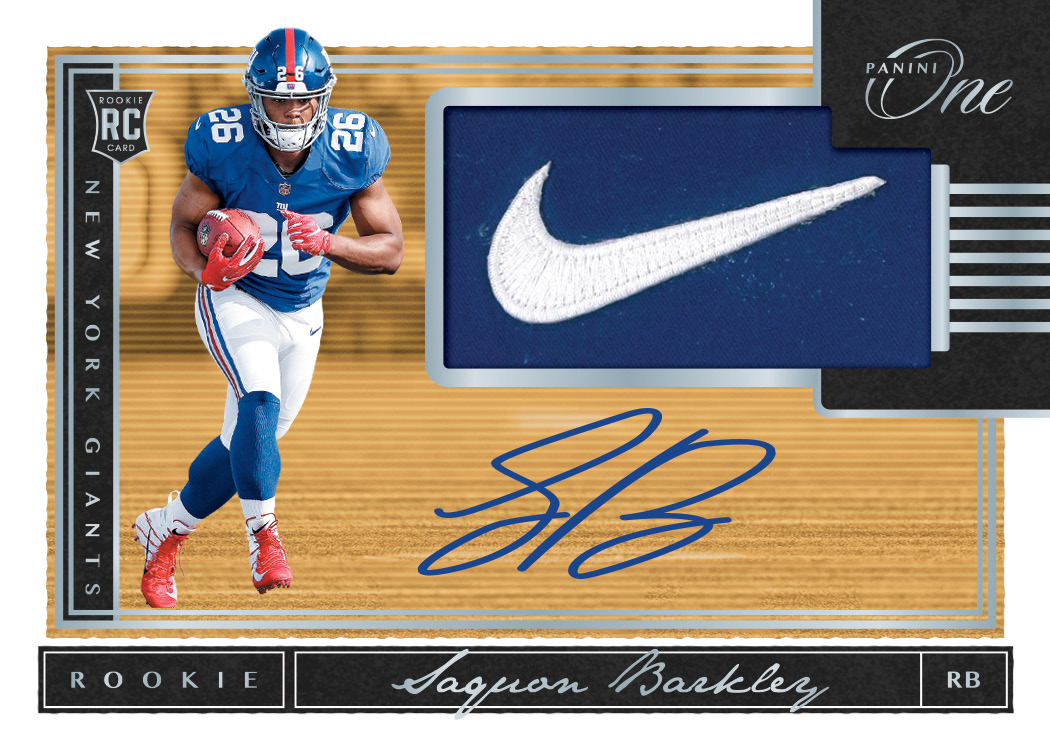 What: 2018 Panini One football cards
Arrives: Jan. 23
Box basics: One encased on-card autograph per box (20 boxes per case via two inners)
Order: Click here
What's buzz-worthy: This new brand takes an all-in-one approach -- a one-card pack -- while highlighting new players and big names from around the NFL as well as notables from the past.
Keep reading for more and a full gallery of images.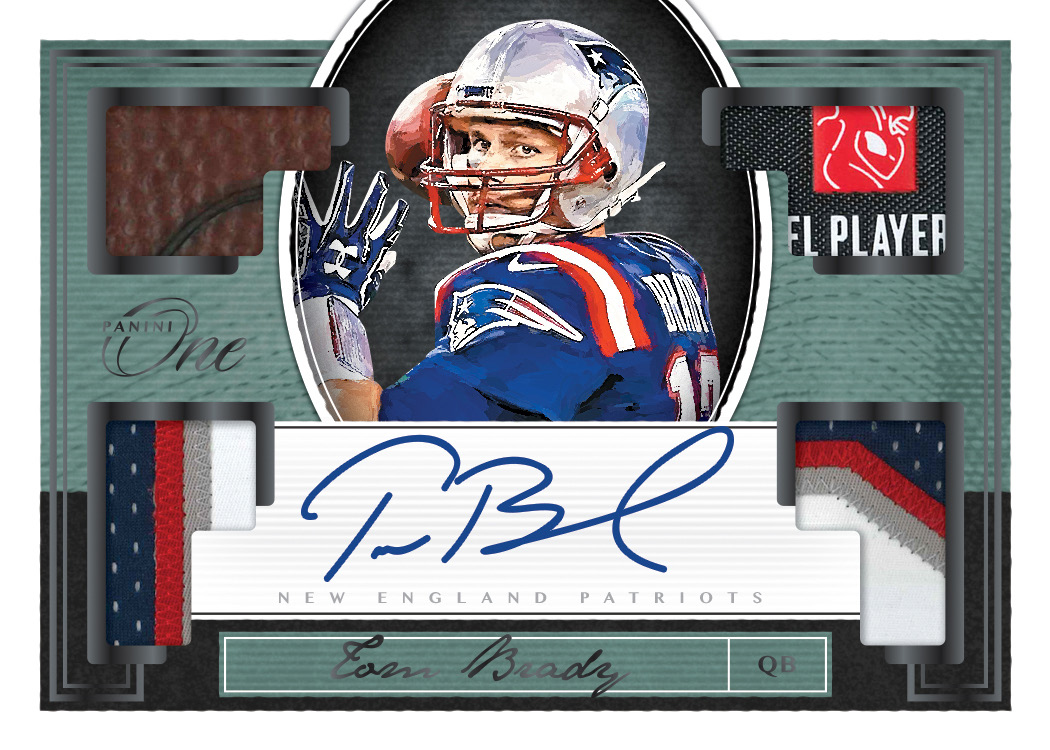 The Basics: All memorabilia cards will be prime swatches with acetate or canvas stock for this one with 85 percent of cards having "on-card patch autos." Rookie patch autos will be limited to no more than 199 copies with Blue (/99), Bronze (/49), Red (/25), Gold (/10), Platinum (/5) and 1/1 Black versions. That same rainbow of parallels will apply for dual patch cards for the rookies as well as premium rookie patches. ... There will be rookie autographs (no memorabilia), too, with these also having the same parallels as will quad patch autos. Patch autos for veterans will be rarer with a smaller rainbow that includes Bronze (/49 max), Red (/25), Gold (/10), Platinum (/5) and 1/1 Black versions. There also will be patch auto variations with a "classic dark design" per Panini with those same parallels and dual patch autos that will both have that same rainbow of parallels. Last but not least, there will be a shadowbox autographs set with that same rundown of parallels and some the biggest names possible -- Tom Brady, Aaron Rodgers, Randy Moss and Emmitt Smith among them. ... These boxes will carry a suggested retail price of $100.
Follow Buzz on Twitter @BlowoutBuzz or send email to BlowoutBuzz@blowoutcards.com.