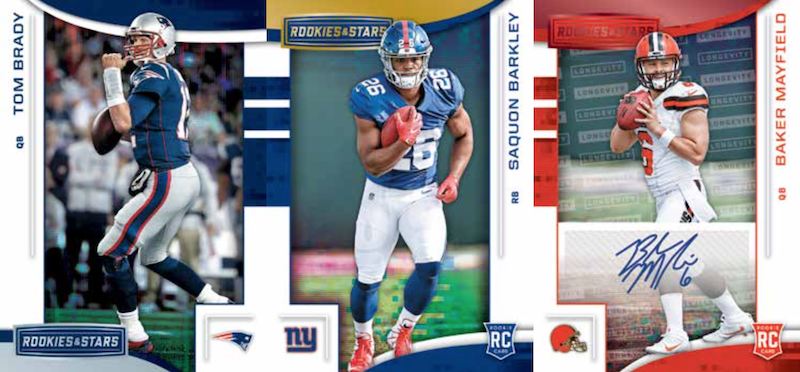 What: 2018 Panini Rookies & Stars football cards
Arrives: Nov. 26
Box basics: Two autographs and two memorabilia cards per six-pack box (14 boxes per case)
Order: Click here
What's buzz-worthy: Rookies & Stars hits the field for Cyber Monday with a new array of Rookie Cards and hits as well as a ton of inserts and more per box.
Keep reading for more and a full gallery of images.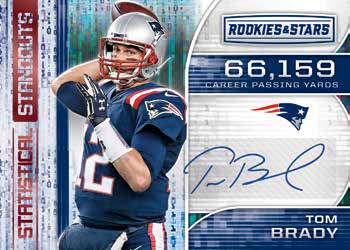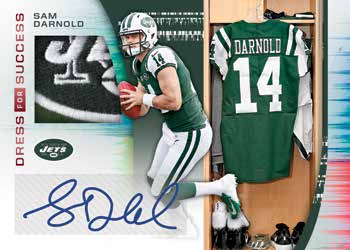 The Basics: This one returns with 22 inserts, five serial-numbered parallels, 12 Rookie Cards and two numbered Optichrome cards per box with some of those chromed cards including Crusade, Great American Heroes, Airborne and Stellar Rookies. Other inserts -- new for this one -- include Touchdown Club, Statistical Standouts Signatures and Star Studded. ... The rookie jersey autos will include Dress For Success (/99 max) with Prime (/25) and 1/1 laundry tag parallels. Other memorabilia cards will include Great American Treasures, Cross Training, Year One, Star Search, NFL Authentic and Prime Cuts with rookies, retired stars and veterans all possible here. ... The base set will include 100 cards with True Blue (/49), Red & Blue (/25), Gold (/10), Black & Blue (/5) and 1/1 Platinum parallels. Rookies will have the same rainbow as well as Longevity Signatures with Blue (/75), Purple (/25), Gold (/10), Green (/5) and 1/1 Platinum versions. ... Other autos will include Crusade. Its unsigned parallels will be Red (/99), Pink (/85), Purple (/55), Gold (/10), Green (/5) and 1/1 Black. Great American Heroes inserts will have the same parallels and autos as will Airborne inserts. ... Statistical Standouts Signatures (/99) will have Blue (/25) and 1/1 Platinum versions while Team Duals Prime will also be at that volume with Prime (/49) and 1/1 tag versions. ... Packs will include 10 cards and once again carry a suggested retail price of $100 per box.
Follow Buzz on Twitter @BlowoutBuzz or send email to BlowoutBuzz@blowoutcards.com.