First Buzz: 2018 Panini XR football cards
This entry was posted on July 24, 2018 by BlowoutBuzz.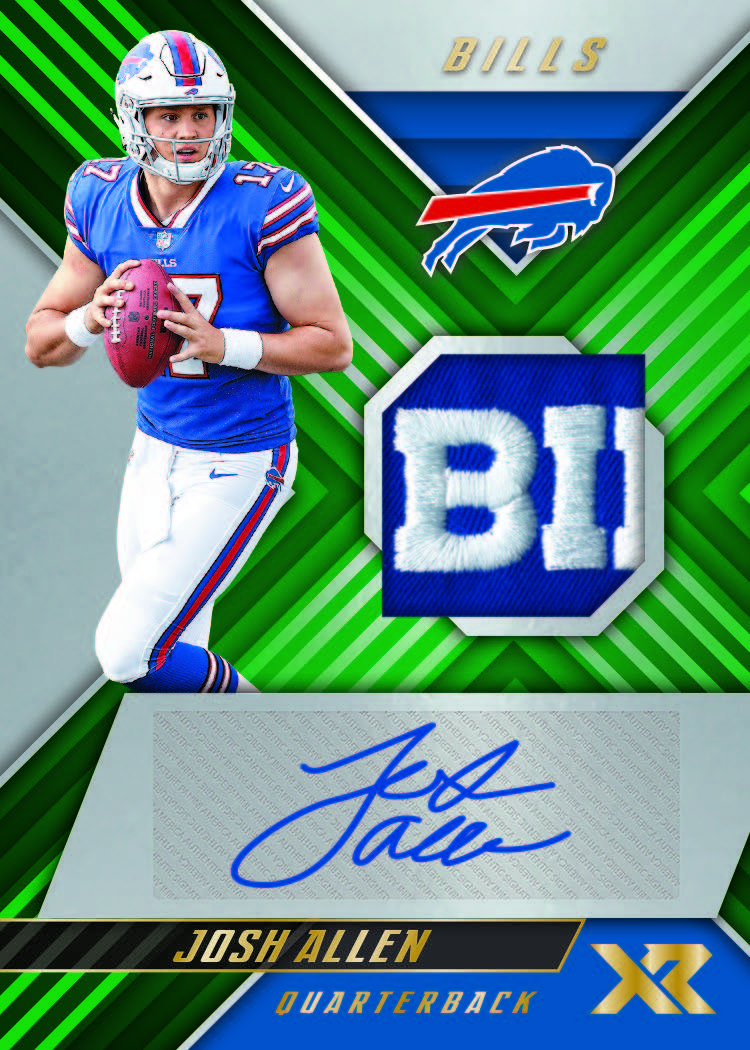 What: 2018 Panini XR football cards
Arrives: Sept. 19
Box basics: Two autos and one memorabilia card per two-pack box (15 boxes per case)
Order: Click here
What's buzz-worthy: Panini XR's sophomore season will once again pack plenty of Rookie Cards, rookie autographs and rookie patch autos inside its boxes -- but that's not all in this colorful release.
Keep reading for more and a full gallery of images.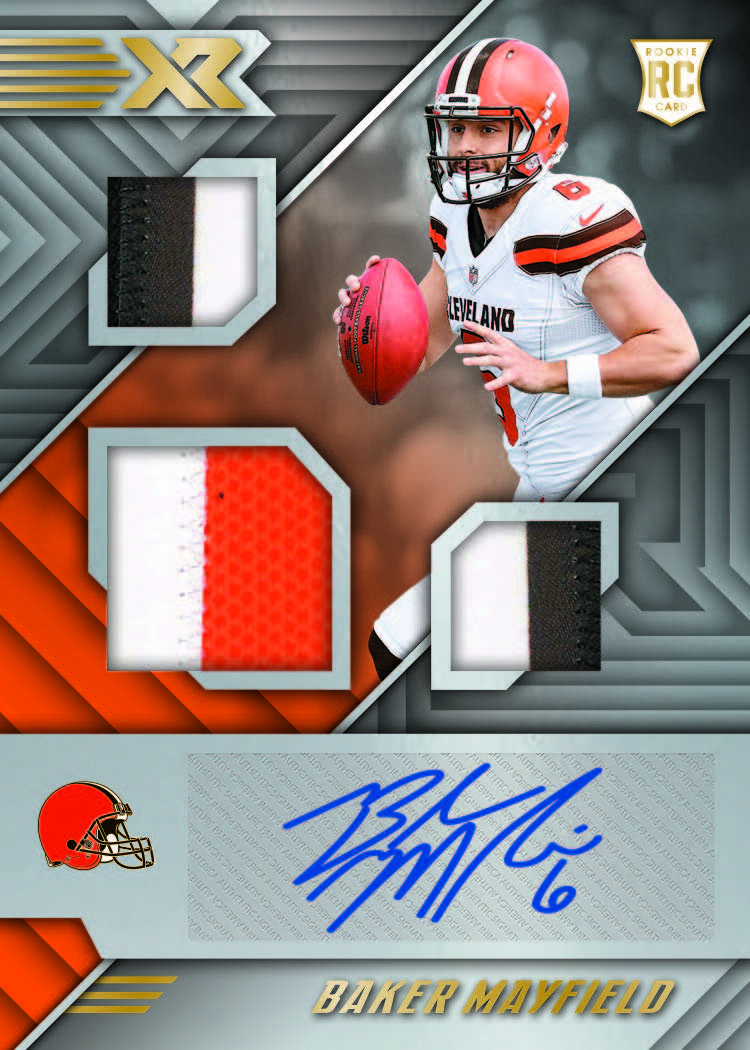 The Basics: Every box will once again include one autographed jersey as well as one rookie, veteran or retired auto and one rookie jumbo or triple-swatch card just like last year. In addition to the hits, there will be one insert, four parallels, four base cards and two Rookie Cards per box -- again identical to its rookie campaign. ... According to Panini this one "is loaded with 1/1s patches" and "has a great mix of retired and veteran content as well." Every case will include a 1/1 autograph from a lineup that includes rookie patch autos and rookie triple-swatch autographs among other potential finds. There also will be 1/1 NFL Shields for several young non-rookies, including Carson Wentz, Jimmy Garoppolo and Von Miller. ... The base set in this one will consist of 100 cards with a number of parallels -- Red (/299), Blue (/199), Orange (/75), Gold (/10), Green (/5) and 1/1 Black. Among the inserts will be Mirrored (/49) with Red (/25), Blue (/15), Orange (/10), Gold (/5), Green (/3) and 1/1 Black versions ... Rookie autos will be limited to 199 copies apiece (or less) with Gold (/49 max) and 1/1 Black versions, while there also will be rookie triple swatch autos with laundry tag, team logo, super prime and nameplate versions as well as rookie swatch autographs with a single piece but also its own rarer versions. There will be a jumbo swatch version as well with their own parallels and 1/1 NFL Shields to chase. ... For other autographs there will be dual auto swatches pairing rookies with veterans, triple auto swatches and Luminous Endorsements that appear to be acetate autos atop sequential photograph montages. ... Boxes will carry a suggested retail price of $100 ($50 per pack).
Follow Buzz on Twitter @BlowoutBuzz or send email to BlowoutBuzz@blowoutcards.com.